Welcome to another big 2023 & beyond preview where today we'll be looking at Netflix's upcoming slate of comedy series from the US, the United Kingdom, and, indeed, around the world. We'll look at all the new shows in development and also at which comedy series are set to return for new seasons. 
This is just one of several previews for 2023 we have ongoing. If you want to see a list of all the series we know about coming in 2023 or beyond, you can find that full list here.
---
Netflix Comedy Series Renewed for New Seasons
Before diving into the new slate, let's first take a look at which comedy series have been renewed for future seasons:
Article Continues Below...
Aggretsuko (Season 5) – One last season of the workplace anime comedy series that's set to debut in February 2023.
Back to 15 (Season 2) – Portuguese comedy series.
Big Mouth (Season 7) – One of Netflix's longest running comedy series will be headed back for new animated adventures.
Emily in Paris (Season 4) – Jax Media's controversial but clearly beloved comedy-drama series will be returning for a fourth entry.
Finding Ola (Season 2) – Arabic language comedy drama.
How to Sell Drugs Online (Fast) (Season 4) –
Human Resources (Season 2) – Animated adult sitcom from the team behind Big Mouth.
I Think You Should Leave with Tim Robinson (Season 3) – Filming on the latest season of the sketch show from Tim Robinson and Zach Kanin began in late 2022.
Never Have I Ever (Season 3) – Coming-of-age comedy series from Mindy Kaling which is set to conclude with its third and final season in 2023.
Sex Education (Season 4) – Filming throughout 2022, it's expected the new season of Sex Education may squeeze onto Netflix in 2023.
Smother-in-Law (Season 2) – Portuguese language sitcom.
The Upshaws (Season 3) – Season 2 was split into two parts and the multi-cam sitcom (one of Netflix's few in the space) will be returning for new episodes in late 2023/2024.
---
New Comedy Series Coming Soon to Netflix
Beef
From A24 Television, Beef is a new comedy about two people who let a road rage incident consume their thoughts and actions. Lee Sung Jin serves as creator and showrunner.
The new series stars Steven Yeun, Ashley Park, Maria Bello, Ione Skye, Ali Wong, and Andrew Santino.
---
Bodkin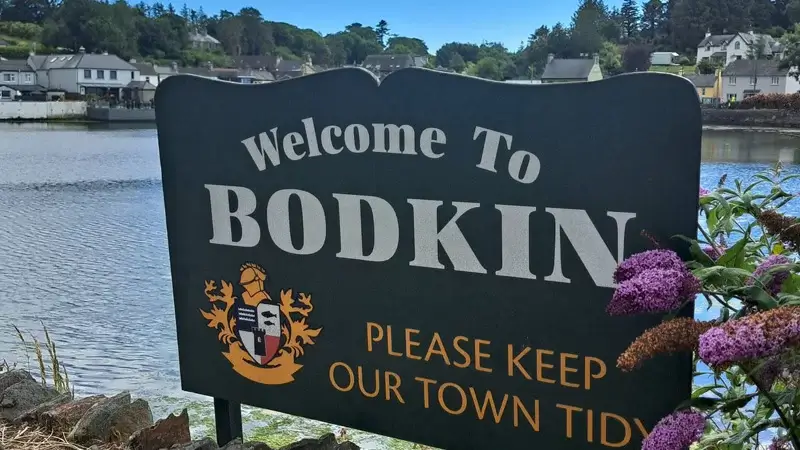 From Higher Ground Productions (the Obamas outfit) and wiip, a new dark comedy also described as a dark comedy filmed throughout the second half of 2022.
Jez Scharf serves as the show's creator and showrunner, with Robyn Cara, Siobhán Cullen, Will Forte, and Chris Walley starring.
---
Captain Fall 
From the creators of the comedy series Norsemen comes a new animated adult sitcom that's been developing for three years.
The series will follow Jonathan Fall, a naive warm-hearted ship captain who finds himself unknowingly the captain of a smuggling ship.
Given an upfront order of 20 episodes, it's expected to drop into two parts.
---
Dumped
Kapital Entertainment and Anonymous Content are behind this single-camera romantic comedy series that was first announced for Netflix back in mid-2022.
The half-hour comedy is about a hopeless romantic and her best friends becoming detectives when investigating a web of lies.
Heather Flanders, Melanie Frankel, Aaron Kaplan and Liz Friedlander are behind the new series.
---
Exploding Kittens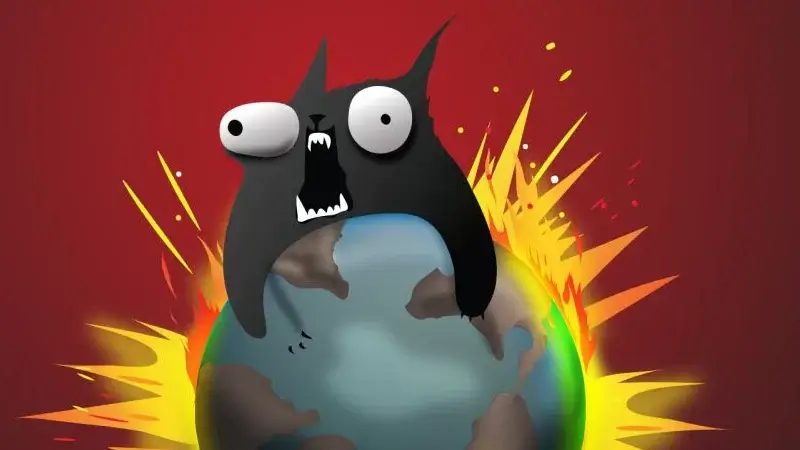 Bandera Entertainment and Chernin Entertainment are teaming up for a new animated comedy series based on the card game which was turned into a Netflix game.
The series, set to premiere in 2023, follows the eternal conflict between Heaven and Hell as it reaches epic proportions when both God and the Devil are sent to Earth – in the bodies of chunky house cats.
Lending their voices to the series include Tom Ellis, Abraham Lim, Lucy Liu, Ally Maki, Mark Proksch, and Sasheer Zamata.
---
Freeridge
Coming to Netflix in February 2023
Lauren Iungerich is bringing Netflix a spin-off to On My Block in the form of Freeridge. It's set in the same location but follows a new group of friends who suspect they may have released a deadly curse.
Tenzing Norgay Trainor, Ciara Riley Wilson, Peggy Blow, Bryana Salaz, and Bryana Salaz star.
---
Kaos
Coming out of the United Kingdom and All3Media is a new comedy fantasy created by Charlie Covell. The new 60-minute series is a modern day contemporary retelling of Greek mythology.
Among the cast for the new series includes Cliff Curtis, Janet McTeer, David Thewlis, Jeff Goldblum, Debi Mazar, Robert Emms, and Leila Farzad.
---
Neon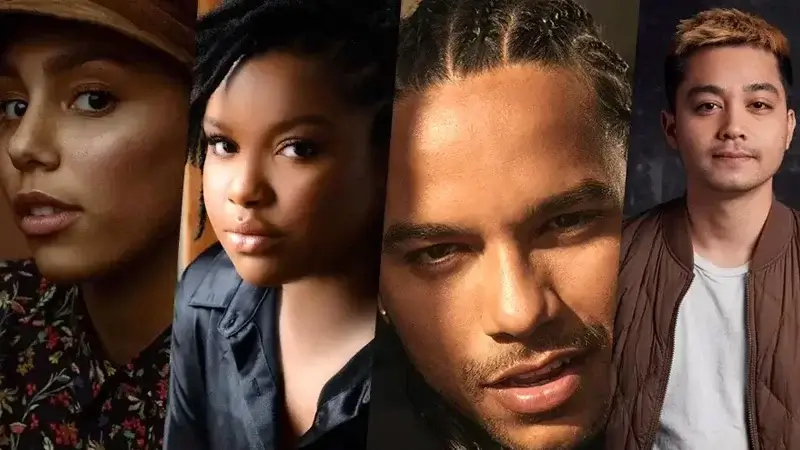 Announced in November 2022, this series, shot in Puerto Rico, follows three friends moving from a small town to Miami, hoping to make it big in the reggaeton music scene.
Emma Ferreira, Tyler Dean Flores, Jordan Mendoza, and Courtney Taylor to star.
---
No Good Deed 
The creator of fan-favorite Dead to Me is working on a new Netflix show!
In this new dark comedy you'll see what happen when three different families are all looking to snap up a Spanish villa.
---
Obliterated
The creators of Netflix's Cobra Kai have their next show set at Netflix under their Counterbalance Entertainment banner.
Filmed in Las Vegas, the new action comedy series follows an elite special force that's trying to track down a deadly terrorist network that's looking to blow up the gambling capital of the world.
Shelley Hennig, C. Thomas Howell, Nick Zano, and Terrence Terrell to star.
---
Survival of the Thickest
Michelle Buteau and Danielle Sanchez-Witzel serve as creators and showrunners on this new comedy series from A24 Television.
Buteau will star as Mavis Beaumont, who is plus-size and newly single, and looking to rebuild her life.
---
The Vince Staples Show
A biopic comedy series with Vince Staples appearing as himself and based on the real life of the rapper and actor.
Ian Edelman and Maurice Williams serve as showrunners on the series which started production in January 2023.
---
That '90s Show
Coming to Netflix in January 2023
We're returning to Wisconsin!
In this new spin-off sequel series, everyone is all grown up, and we follow a brand new set of kids growing up at Point Place.
---
Unstable 
This new series, expected to arrive in March 2023, follows an introverted son who goes to work for his very successful, wildly eccentric father to save him and his successful biotech company from disaster.
Rob Lowe and his sone John Owen Lowe to star.
---
XO, Kitty
Serving as a spinoff to the popular To All The Boys movies, this new series focuses on the character of Kitty and her quest to now find love.
Alongside the return of Anna Cathcart, the series will also feature Anthony Keyvan, Théo Augier, Ivan Melgares, and Yunjin Kim.
---
Other Upcoming Netflix Comedy Series
Notes on Love – Shondaland produced comedy anthology series.
Soup – Hindi-language dark comedy.
Sunshine Scouts – Jill E. Alexander is behind this comedy series that was first announced by Shondaland back in July 2018.
Tore – Comedy drama series from Sweden from creator William Spetz.
Untitled Elaine Ko Series – Mindy Kaling is an executive producer on this new 10-episode sports comedy following fictional NBA team governor Eliza Reed.
Untitled Kevin James Comedy Series – Kevin James will star in this Happy Madison series with Kieth Blum and Chris Titone.
Untitled Regina Hicks Series – From Higher Ground Productions, this comedy is about four middle-aged Black women from Houston.
Wellmania – Australian comedy series starring Celeste Barber. Expected to hit Netflix in March 2023.
You Aren't Special – Spanish-language coming-of-age comedy series.
---
Have we missed any major upcoming comedy series coming soon to Netflix? Let us know in the comments down below.