Anne with an E Season 2: Renewal Status, Release Date and Books to Cover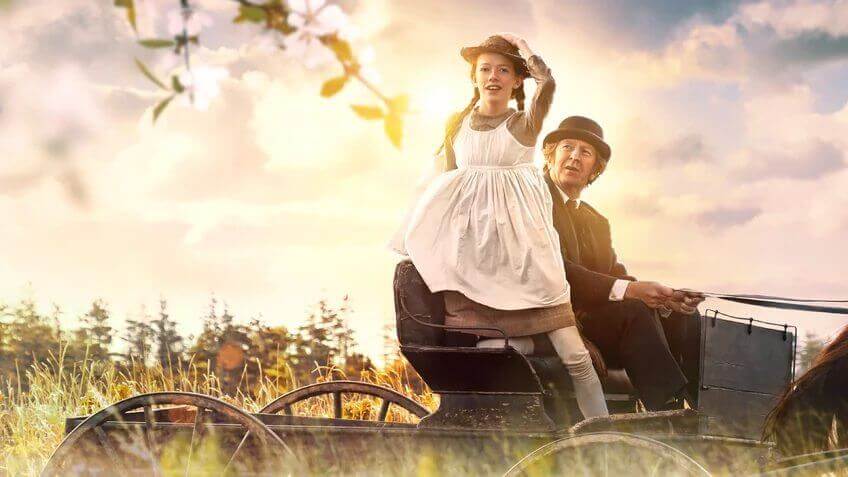 Anne with an E dropped exclusively on Netflix on May 13th around the world with seven episodes in its first season. The series, based on the book series Anne of Green Gables, has been met with critical praise and fan approval the world over. The first season was short so no doubt many are looking to the future and wanting to know the status and release schedule for season 2 of Anne with an E.
The series is a joint Netflix Original with it being a cross-production between Netflix and Canadian network CBC Television. The series first premiered on CBC on March 19th before wrapping up April 30th, and was then added to Netflix a year later.
The first season has covered chapters 1 through 18, respectively. There have been some additions to the material in the book but, with just a few exceptions, has stuck very closely to the source material. The first book in the series covers a great deal of Anne's life from girl to woman, so for time allowance it would be impossible to cover every event. In this first season of the series, we are introduced to Anne beginning with her early life and time spent in an orphanage. As she was growing up, she was treated incredibly poorly and has developed a love for reading and lively imagination in defense.
Then begins her time at Green Gables. She is adopted by a brother and sister, the Cuthberts. There is quite a lot of adjusting to be done by all parties involved. Anne has never been in a loving environment and they have never had children. We see Anne as she is blending in, finding friends, and becoming part of her new family. Along the way there are many predicaments and adventures, she gets a best friend, and she meets a character that will become SPOILER ALERT FOR FOLLOWING BOOKS central in her life.
What books will the second season cover?
If the second season stays true to the first, we can expect chapters 18 through 32 to be covered. While there are a couple of instances where things in later chapters have already occurred in this first season, they were not events central to the plot. We have seen Anne as she goes from unsure orphan to a more confident young woman. The second season should cover two events that will hugely impacts Anne's life and future. Both involve her family. We will see her as she is more contented, lovely, and successful, and will get more of her adventures with her friends.
Season 2 Renewal Status
Official Renewal Status: Renewed! (Last Updated: 08/03/2017)
Netflix and the Canadian network announced on August 3rd, 2017 that they have both renewed the series for ten episodes. We also got news that the returning cast would include Amybeth McNulty, Geraldine James, R.H. Thomson, and Lucas Jade Zumann.
Anne with an E Season 2 Netflix Release Date
As the series first airs on a traditional TV station, it's likely it'll run in a clockwork fashion with new seasons coming every year. It also helps that the series isn't that long either meaning it takes less time to produce. That means we can expect the new season to air on CBC in March 2018 before arriving onto Netflix in April/May 2018.
Are you looking forward to the second season of Anne with an E? Let us know in the comments below?