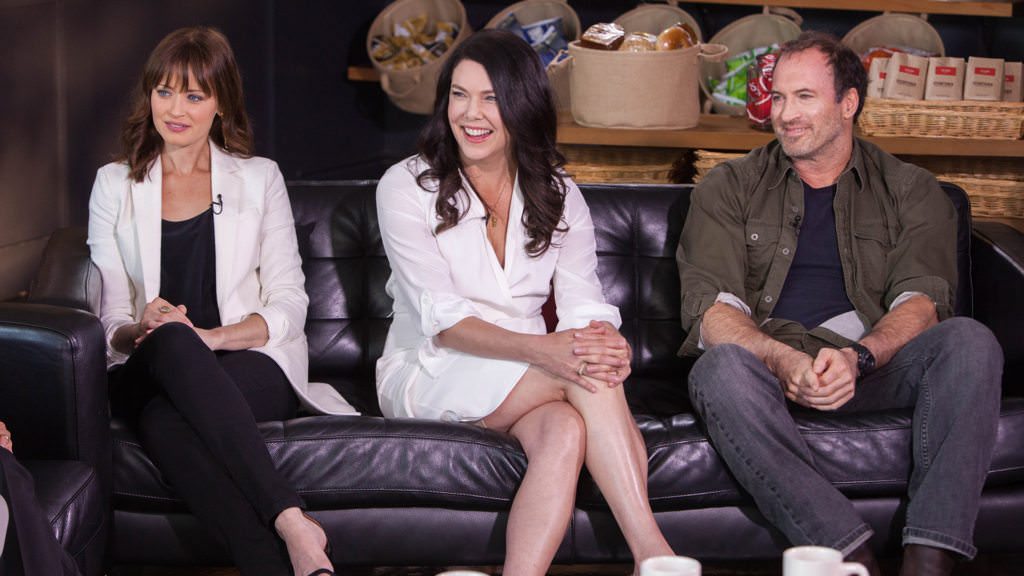 The Gilmore Girls are back and will hit Netflix before Christmas, sixteen years after fans first met them.
The revival consists of four 90-minute movies, taking place over the four seasons of a calendar year. It will begin in the present day, which is around eight years after we last saw them in action.
Rory, who is played by Alexis Bledel, is said to be a single woman in the revival in that she isn't married, but it is unclear as to who she will be dating. As there will be at least three of Rory's exes in the show, we could be in for a surprise.
Article Continues Below...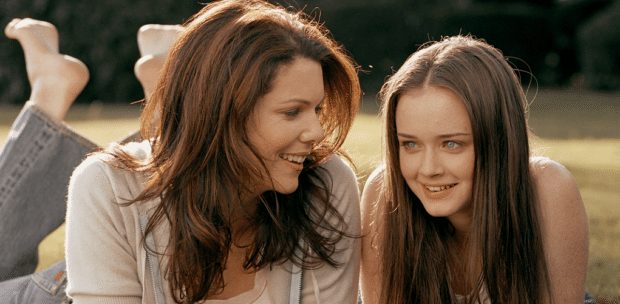 However, TVLine reported that one of the four main characters in the show, Luke, Lorelai, Rory or Emily, will be getting a new love interest. So perhaps Rory will find someone new after all.
Much loved character of chef Sookie St. James, played by Melissa McCarthy, will be back in Stars Hollow for the four-episode show. It was the role that first made her famous before she went on to star in films such as Bridesmaids, Spy and upcoming Ghostbusters. It was rumoured she wasn't going to be able to make the shows lineup – thankfully she managed to get in on the action and announced her involvement on Ellen.
Netflix confirmed the Gilmore Girls revival in January with the series creators Amy Sherman-Palladino and Dan Palladino, which will give them an opportunity to finish the story the way they first intended.
There will also be some new characters joining the show such as a Peruvian couple, a man who never smiles, Lane's twins Stevie and Kwan, along with other children. A magazine editor called Jim, a 20-something called Damon, a 30-something named Paul and Dwayne, who is described as being blue collar.
The exciting news is that Luke and Lorelai are not yet married when the revival begins, so perhaps we will be seeing their big day – much to the delight of fans who have wanted to see the adventures of Lorelai Gilmore (Lauren Graham) and her daughter for so long.
Although a specific premiere date has not yet been confirmed by Netflix, it has released images to keep us all excited until then. Keep your eyes alert Gilmore fans – the countdown begins!
For the Gilmore Girls elite among you, you should check out this 60 minute interview with the cast taken last yet.