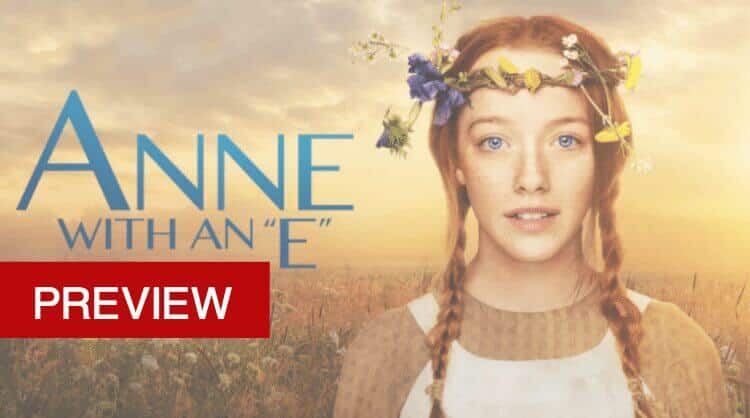 Welcome to our preview of the Netflix Original series Anne with an E, starring Amybeth McNulty and created by Moira Walley-Beckett, who won an Emmy for her work on Breaking Bad. Here's everything you need to know about the new series: 
For generations, young women everywhere have been reading and relating to Anne of Green Gables. It's a sisterhood most of us belong to, bonded forever by tales of hair dipped in ink and getting tipsy over cordial.
The first Anne of Green Gables book was published in 1908. That turned into seven more books detailing the adventures of the freckled orphan. Since then there have been countless adaptations in the form of plays, radio dramas, films, and television movies.
Article Continues Below...
---
What Is It About?
If you are unfamiliar with the story, Anne of Green Gables was written by L.M. Montgomery. It's about an aging brother and sister, Matthew and Marilla Cuthbert, who decide to adopt a boy to help them with the work on their farm. Through some sort of mix-up, they are instead granted a girl—a vain girl, with fiery red hair, very many opinions, and an attitude that is quite a shock to Marilla Cuthbert. Gender aside, they decide to give it a try. What follows is the most engaging tale of a girl making her way in unfamiliar surroundings, new people, and into a new world.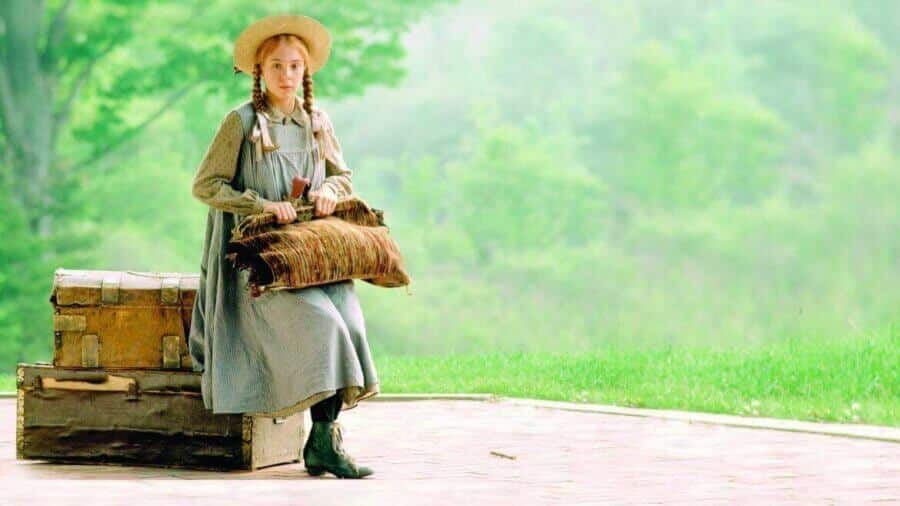 ---
Who Is Behind the Refreshing of the Classic?
You may recognize the name Moira Walley-Beckett. She was a producer of the Emmy-winning series Breaking Bad. Now she gets a chance to work with a softer subject, a subject many are already familiar with, having themselves read the adventures of the plucky orphan. This is a book that many have read, loved, and related to. It has a powerful hold.
"I read the book when I was young. And I just devoured the first book. I think I read it several times in a row and then moved on to the rest of the series. I was captivated by Anne — I totally related to her. I was so awkward, and I didn't feel like I fit in anywhere. And it's like she gives one permission to be an oddball and to be unique and to be passionate and different." -Moira Walley-Beckett
---
The Cast
Amybeth McNulty plays the part of Anne Shirley, the heroine of this story. The 15 year-old actress has stage experience and beat out 1,800 others for the part.
Geraldine James will be playing Marilla Cuthbert. She has quite the resume. She has been nominated for the Bafta four times. She was in The Girl with the Dragon Tattoo, Alice in Wonderland, and she was nominated for a Tony award for her performance in The Merchant of Venice opposite Dustin Hoffman. (And, yes. That's her in Rogue One.)
RH Thomson will be playing the part of shy Matthew Cuthbert. He actually played Jasper Dale in Road to Avonlea, a sequel to Anne of Green Gables based on the other works of LM Montgomery.
---
Release Date
Anne with an E will be released worldwide May 12, 2017.