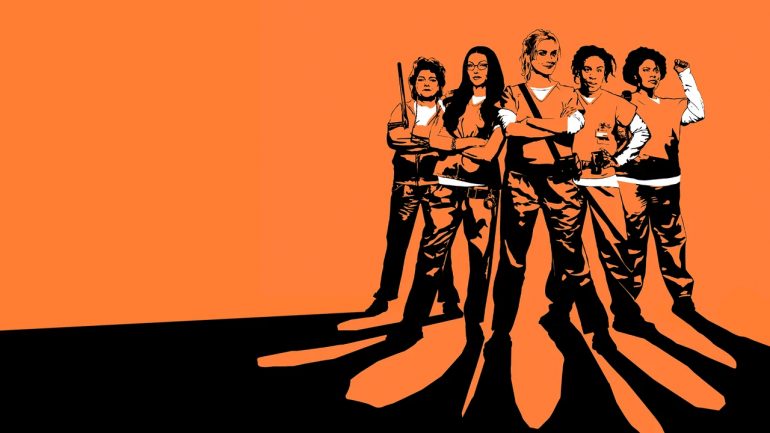 Season 5 of Orange is the New Black is upon us and with that, many will watch season 5 in a matter of hours before looking ahead at when season 6 of Orange is the New Black will be on Netflix. 
Netflix's second longest running Netflix Original series has continued breaking ground and is likely the most popular Netflix Original series there is. Originally based on the real life experience of Piper Kerman, the series has evolved to develop some fantastic characters. The series dipped arguably during its third season but has since returned to form.
Season 5 was the most intense season yet given that the whole season took place over the course of a couple of days at the height of a full-blown prison riot thanks to cuts in the prison's budget.
What to Expect for Season 6?
We expect the show to return its usual format where it's based on several weeks and with any luck, the prison would've returned to its normal self. We'll likely continue to see plenty of developments with the main characters and also the introduction of more just to keep the show fresh. We also suspect we may see Piper be released at some point so could see how she adjusts outside of prison.
Orange is the New Black Season 6 Renewal Status
Official Renewal Status: Officially Renewed! (Last updated: 06/08/2017)
Netflix tends to renew its show on an annual basis shortly after the most recent series drop. They do this to assess the figures on each of the shows and whether or not they can justify spending the money on more seasons. In the case of Orange is the New Black, Netflix broke its tradition by renewing the series for three more seasons after season 4. That means we're definitely due season 6 and indeed the seventh season too which would likely wrap up the show.
This likely shows that the roadmap and plots of the shows are already in place but also could suggest that the show is due to end after the eighth season but we guess we'll have to see at that point in time.
When will Orange is the New Black Season 6 be on Netflix?
As for a likely release date for season 6 of Orange is the New Black, we have absolutely no reason to doubt it'll continue releasing on its annual basis. With the exception of season 1 which released in July, every other season of OITNB has released in June. That gives us a good indication this trend will continue and release in June 2018. That means we have a whole year to wait for season 6 but we suspect Netflix may release some goodies such as Christmas countdowns and plenty of content on the Netflix youtube channel too.
Are you looking forward to season 6 of Orange is the New Black? Let us know in the comments below.