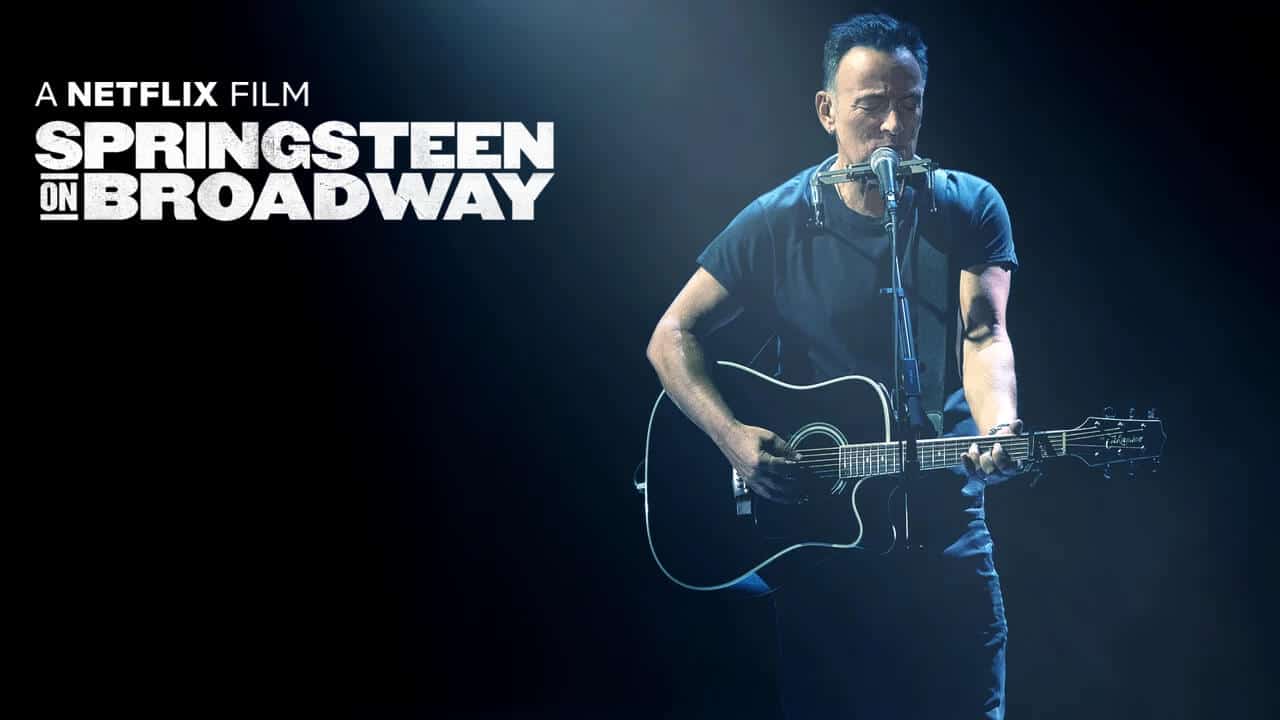 The Netflix special Springsteen on Broadway has arrived on Netflix just before Christmas. If you're wondering about whether you'll be able to get tickets to the show in the future, looking for the full set list or wondering how critics have taken to the movie, we've got you covered. 
This isn't the first time Netflix has produced a special on a concert? The first was actually back in October 2016 when Netflix released a concert by Justin Timberlake. This go around, however, is certainly a leap up in calibre providing Netflixers with the chance to take a seat in the sold-out Broadway show that ended this year.
How are the reviews for Springsteen on Broadway?
As you could probably guess, the reviews for Springsteen on Broadway have been fantastic both loved by critics and fans alike.
Article Continues Below...
The title is currently sitting at a 9.0 on IMDb from user reviews and an 87 on Metacritic.
Our Quick Review
For Bruce Springsteen fans this is an absolute must-watch especially if you weren't afforded the opportunity to go yourself in person. The emotional yet uplifting set will be one that surely many will return to again and again. It features some of Bruce's biggest hits throughout the ages.
While the production doesn't raise the bar, it provides a good visual experience to the overall presentation.
Should you watch this if you're not a Bruce Springsteen fan? The two and a half hour experience may be a bit daunting for non-fans but at the very least, you should stick around for the first couple of songs to see if it's for you.
The setlist for Springsteen on Broadway on Netflix
The good news is that after watching Springsteen on Broadway you can quite easily now go away and listen to it too. We'll include the full list of songs that were sung and performed below.
As the show has now concluded a full album release has also come out. You can find this either on Spotify or Youtube (both of which are embedded below)
Growin' Up
My Hometown
My Father's House
The Wish
Thunder Road
The Promised Land
Born in the U.S.A.
Tenth Avenue Freeze-Out
Tougher Than The Rest
Brilliant Disguise
Long Time Comin'
The Ghost of Tom Joad
The Rising
Dancing In The Dark
Land of Hope and Dreams
Born to Run
https://www.youtube.com/watch?v=VCU25zA8-cI
What did you think of Springsteen on Broadway? Let us know in the comments down below.