In an effort to expand its library of European content, Netflix will be producing Stolen, an adaptation of Ann-Helén Laestadius's novel of the same name. The movie will delve deep into the culture of the indigenous Sami people. The Sámi community hails from Lapland (northern Norway, Sweden, Finland, and the Kola peninsula in Russia).
Elle Márjá Eira (The Sámi Have Rights, Ealát) will be directing Netflix's Stolen as her feature film debut. Peter Birro (Monica Z, 438 Days) will be the screenwriter. 
Author Ann-Helén Laestadius, who is also an executive producer on the project, commented on the Netflix adaptation:
"I am over the moon! For me as an author it is of course a dream to see my book adapted into a film and reach a whole new audience across the world. And I'm incredibly happy that Netflix – with their reach – chooses to highlight a Sami story in a big way."
Here's everything we know about Netflix's Stolen:
---
What's the plot of Stolen?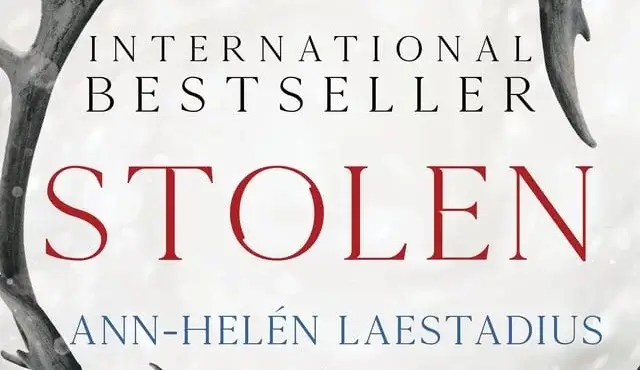 Ann-Helén Laestadius's novel Stolen was originally published in Sweden in 2021 and has since then been sold to 20+ countries, including Germany, the United Kingdom, the USA, and Canada. The book was awarded the Book of the Year Award in Sweden in September 2021.
Here's the logline for the story of Stolen:
Stolen portrays a young woman's struggle to defend her indigenous heritage in a world where xenophobia is on the rise, climate change is threatening reindeer herding, and young people choose suicide in the face of collective desperation. But the novel also lays bare the tensions that arise when modern ideas come up against a traditional culture with deeply rooted patriarchal structures.
Director Elle Márjá Eira said:
"It is about time that the world gets to know this story, and what is going on in Sápmi today. I am a reindeer owner myself, and I recognize myself in this story. I also know that my fellow indigenous sisters, brothers and ancestors are with me. I am proud and grateful that Netflix and Ann-Helén Laestadius have given me this opportunity, and cannot wait to bring it to a new audience."
---
Who is cast in Stolen?
So far the following cast members have been confirmed for Stolen;
Elin Kristina Oskal
Martin Wallström (Mr. Robot)
Lars-Ánte Wasara
Ida Persson Labba (Tystnaden i Sápmi)
Pávva Pittja (Midnight Sun)
Ingahilda Tapio (Reindeer in My Saami Heart)
Magnus Kuhmunen (Faszination Wasser)
Simon Issát Marainen (Juoigan)
Niilá Ommaand
Anne Lajla Westerfjell Kalstad (Skáidi)
The names of the roles of the cast members have yet to be revealed.
Elin Kristina Oskal will be making her acting debut in Stolen, and had the following to say;
"It's incredibly cool to get to know the film industry from the inside – I have always been curious about it. I'm so grateful to be a part of this!"
---
What's the production status in Stolen?
Filming for Netflix's Stolen supposedly began around February 18, 2023, according to director Elle Márjá Eira's Instagram. It's unclear how long filming will take, but it shouldn't be very long considering its supposed release date.
Director of Stolen, Elle Márjá Eira says:
"We're in the midst of production right now. It has been exciting and demanding days in minus 35 degrees. We love snow! I am so impressed and proud of the whole cast and crew – especially the Sami. It's also incredibly beautiful to be able to speak my own language, which is Sami, on set."
---
What's the Netflix release date for Stolen?
Upon the project announcement, Netflix claimed the movie was slated for a 2024 release, but a recent article by Golden Globes claims the movie will stream on Netflix later1 in 2023. It's hard to say if the plans have changed or which is the more correct information.
A press release from Netflix on April 6th, 2023 still has the streaming service listing the movie for a 2024 release. As always, release dates are subject to change.
---
Will you be watching Stolen on Netflix? Let us know in the comments below!