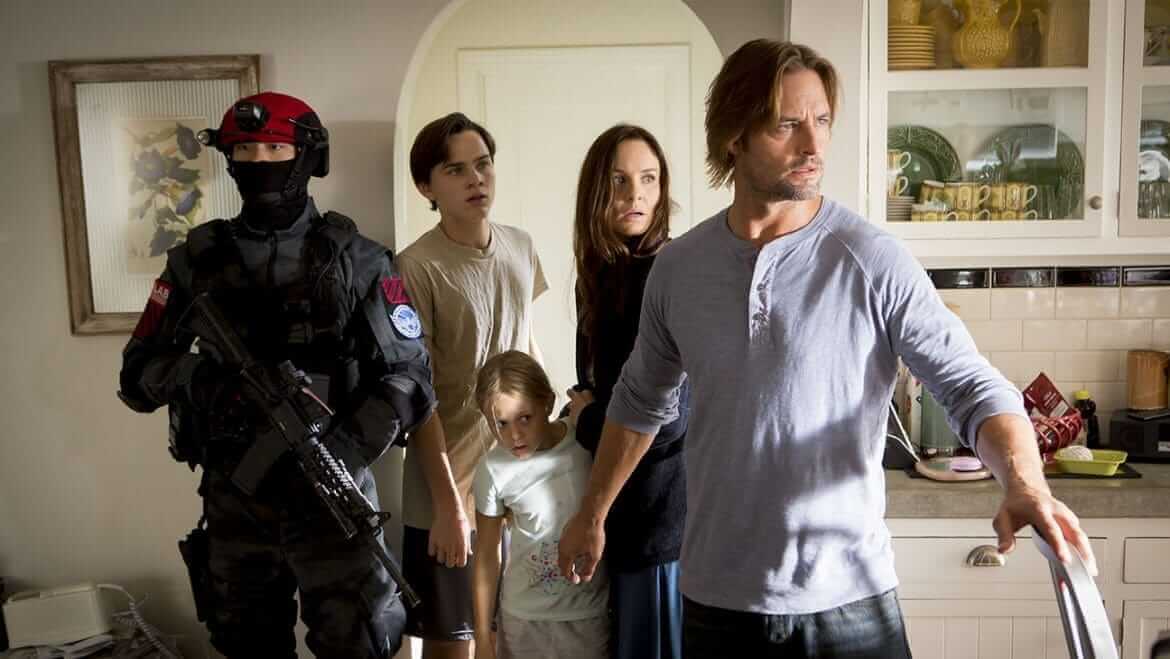 Colony has just been renewed for a third season with season 2 building on the first. The show was added to Netflix back in December. If you've already watched the first ten episodes of Colony, you're probably when it's coming to Netflix in your region. Let's find out.
The USA Network show is among a slew of great shows the network is currently putting out. It stars Josh Holloway and Sarah Wayne Callies who both in a dystopian Los Angeles where humans now live in a colony under military occupation. Thankfully the show has come to Netflix because in recent years, USA Network has been pulling their content or snubbing Netflix altogether.
Colony Season 2 Netflix US Release Date
The first season came to Netflix on December 13th, 2016 with all ten episodes. Given season 2 was releasing the following month on USA Network its release on Netflix served as a promotion to try and gain new viewers before airing season 2 episode 1. Most shows like this operate on a yearly contract where they get renewed every year so long as the release schedule on the main channel it airs on stay the same.
Article Continues Below...
If season 3 releases on USA Network again in January, we can expect season 2 of Colony to be added on Netflix US in December 2017.
Colony Season 2 Netflix UK
Netflix UK did eventually get Colony season 1 in the first week of April 2017. Unless the UK manages to secure the second season earlier, you can expect the second season to be added in April 2018.
Colony Season 2 Netflix Canada
Colony season 1 was added to Netflix Canada in January 2017 and we can expect, like the UK and US, that it'll now be renewed on an annual basis. In that case, you can expect season 2 in January 2018.
Looking forward to watching season 2 of Colony on Netflix? Let us know in the comment section.