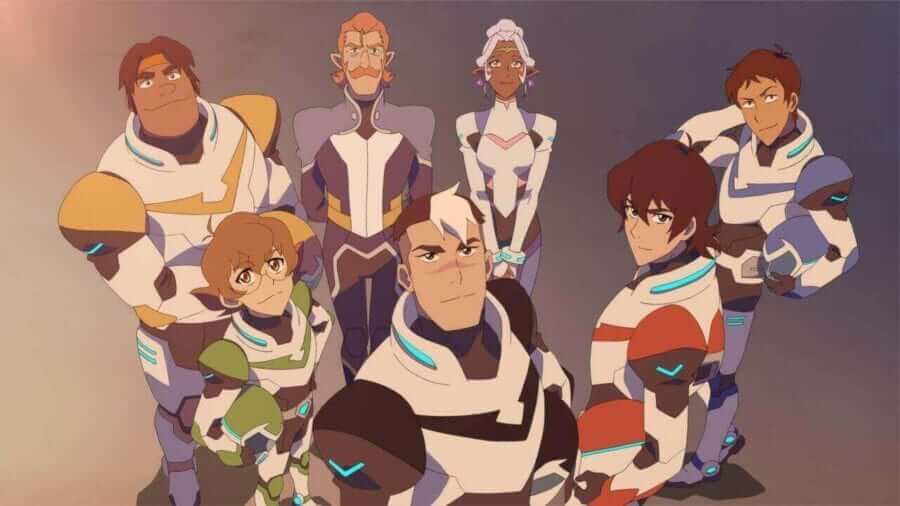 Voltron: Legendary Defenders is back already for season 6 but unlike last time, it hasn't announced when the next season will be streaming. When will season 7 of Voltron Legendary Defenders be on Netflix if at all? We'll look at the release date and renewal status below.
The popular Dreamworks series is among the best released on Netflix so far. It reboots the popular 80's series of the same name with new characters and a fresh look which has been exceedingly well received by fans. Fortunately, up until now, Voltron has been getting regular new episode drops on the service.
This year already, we've had season 6 release back in March and of course, season 6 landed in June. Could this indicate we'll get another season by the end of the year? Potentially.
Last season, at the end of episode six, Netflix released a short trailer (mainly consisting of old clips) announcing that not only will there be a season 6 but it'll be releasing in the summer. That hasn't happened with season 7.
Has Voltron: Legendary Defender been renewed for season 7?
Official renewal status: Renewed (last updated: 07/17/2018)
The cliffhanger at the end of episode 7 certainly indicates that the story is certainly not done. The other good news is that new comics that tie in somewhat to the series are still being produced. In fact, volume 3 is expected to start dropping in July.
When will Voltron: Legendary Defender S7 be on Netflix?
Netflix has announced that the series will drop on August 10th, 2018.
Someone (*cough cough* @netflix) revealed the Season 7 date a little earlier than we were prepared to 🤦‍♀️, but yes, we can confirm it's true! Season 7 debuts on Netflix on August 10th. That's practically just a tick away! 🤩

— Voltron (@Voltron) July 16, 2018
What to watch next…
Instead of giving us a sneak peak of the next season, Netflix instead recommends you watch the other brand new kids animated series which came out in June in the form of The Hollow. We'd recommend it too although it shares an unknown fate regarding its next season too.
Over to you guys, the fans. What do you think Netflix should do? Continue the series or leave as is? Leave us your comments down in the allocated box below.