Welcome to the latest What's on Netflix top 50 movies currently streaming on Netflix for April 2020. Our selection covers a mix of the best comedy, action, romantic, sci-fi and animated movies currently streaming on Netflix. We update this list every month with the new movies that have been added to Netflix.
We have two binges to keep you busy in our list this month – The Matrix trilogy and the Lethal Weapon, er, quadrilogy. Line up the cheesy snacks and hunker down. And it's one of the simple rules of life that you should have seen The Good, The Bad And The Ugly. Now's your chance. If you're really bored and want a challenge, work out how many Oscars the list this month has won. These are difficult times. Our best wishes go out to everyone suffering to a greater or lesser extent from the devastating effects of Covid-19. Ignore Trump and keep yourselves safe. And keep in touch.
---
50. (46) Goosebumps – 2015
Directed by: Rob Letterman
Starring: Jack Black, Dylan Minnette, Odeya Rush
Running time: 1h 43min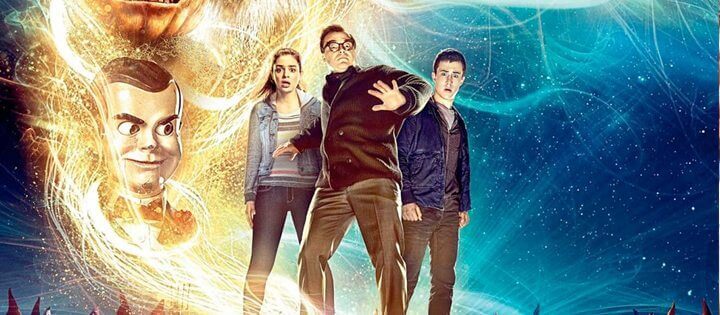 Off Netflix and almost immediately back again, Goosebumps is a family friendly monsters movie with some nice special effects and quality performances from a largely unknown supporting cast. Jack Black in the lead role is his usual competent self. Based loosely on the series of Shivers children's books (Black's character is rather shamelessly called Shivers) which were, in turn, a "rip off" of the earlier series of Goosebumps books. This is the end of a procession of, er, recycled material that actually works.
---
49. (45) Space Jam – 1996
Directed by: Joe Pytka
Starring: Michael Jordan, Wayne Knight, Theresa Randle
Running time: 1h 28min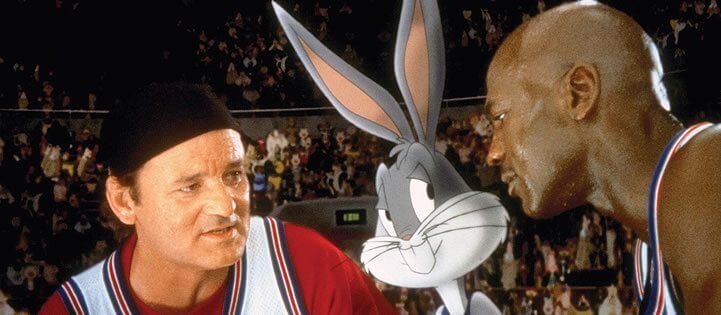 In the mold of Who Framed Roger Rabbit, this blend of real actors and cartoon characters is, at the same time, the best basketball movie ever made and a timeless piece of childrens entertainment. One of the eye openers is the number of voice over credits that it took to recreate the genius of Mel Blanc. This is timeless fun pure and simple.
---
48. (43) Dragonheart – 1996
Directed by: Rob Cohen
Starring: Dennis Quaid, Sean Connery, Dina Meyer
Running time: 1h 55min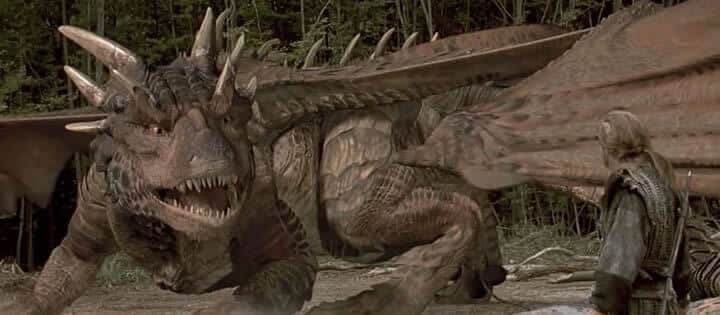 You can't beat a bit of dragon slaying. It's a great way to spend a weekend. We must be careful not to drive them into extinction. Dragonheart was nominated for the visual effects Oscar and no wonder. The dragon voiced by Sean Connery is really very good. This is a family movie with minimal blood and guts. Don't worry about the cliches.
---
47. (42) Outbreak – 1995
Directed by: Wolfgang Petersen
Starring: Dustin Hoffman, Rene Russo, Morgan Freeman
Running time: 2h 7min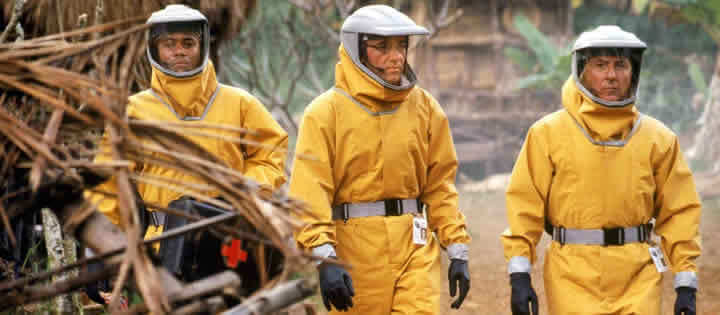 Jump on a band wagon? Who us? A deadly virus has arrived from overseas and is spreading rapidly. No, no, no. In the film. Dustin Hoffman carries off a rare bit of miscasting with aplomb. Is there anything to learn here? Probably not. But it might be appropriate watching while you're self isolated.
---
46. (41) Hitch – 2005
Directed by: Andy Tennant
Starring: Will Smith, Eva Mendes, Kevin James
Running time: 2h 10min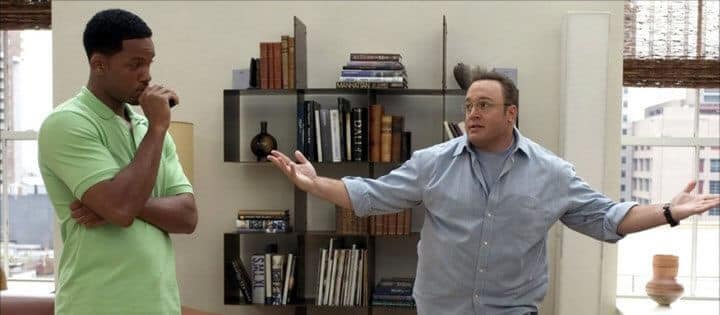 Apparently there are professional "date doctors" out there. Hitch is one. He's not very good at it when it comes to his own relationships and this is the conceit of the comedy here. Beneath the layers of stereotyping, the film actually has a deep look at the vulnerabilities of people and relationships. Stay with us. Hitch is a funny movie with well developed characters and a nice sideways smile at New Yorkers.
---
45. (40) What Lies Beneath – 2000
Directed by: Robert Zemeckis
Starring: Harrison Ford, Michelle Pfeiffer, Katharine Towne
Running time: 1h 44min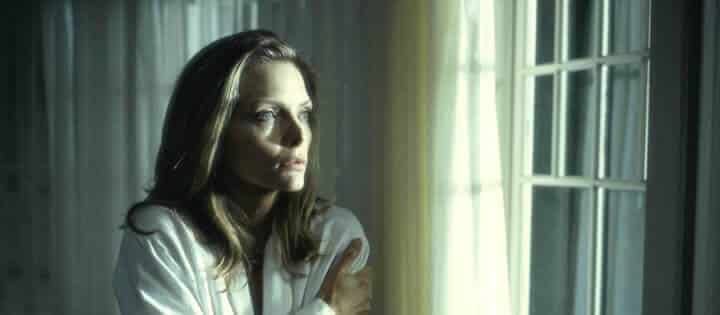 To remind you, Back to the Future, Who Framed Roger Rabbit and Forest Gump were some of Zemeckis early films and speak to his versatility and skill. And in the hands of another director this movie might not have worked. Delivered by a, er, mature Michele Pfeiffer and a, er, maturer Harrison Ford the story is believable and that makes What Lies Belief a perfectly watchable movie.
---
44. (39) Hook – 1991
Directed by: Steven Spielberg
Starring: Dustin Hoffman, Robin Williams, Julia Roberts
Running time: 2h 22min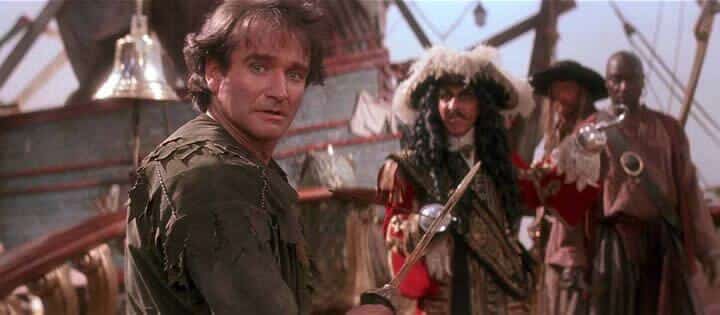 Let's put a new spin on the immaculate childrens story Peter Pan. Seriously, let's. It's hard to imagine how a lesser director than Spielberg would have got away with this. Fortunately it's Spielberg and he does. Actually, more than gets away with it. Hook is a good film with plenty for kids and adults alike. The idea that Peter Pan, the eternal child has grown into a ruthless corporate lawyer is especially appealing.
---
43. (38) Yes Man – 2008
Directed by: Peyton Reed
Starring: Jim Carrey, Zooey Deschanel, Bradley Cooper
Running time: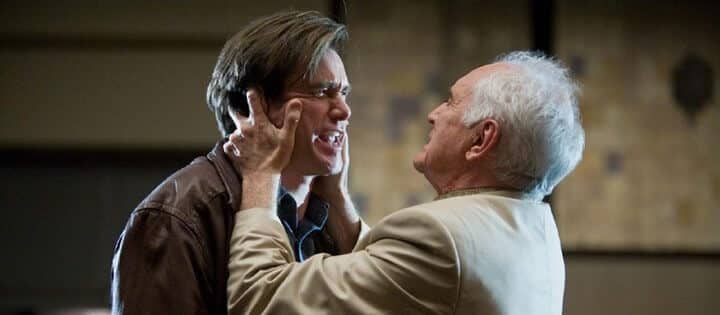 Carl has challenged himself to say "yes" to everything for a year. What a nuisance he isn't a bank manager. This is an unashamed romcom and, unusually, you don't need to be a Jim Carrey fan to enjoy it. This a Carrey who has shed a lot of the awkwardness of his early performances and so much the better for that. His brand of "what if" movies are not everyones taste but this is a good one.
---
42. (37) Chitty Chitty Bang Bang – 1968
Directed by: Ken Hughes
Starring: Dick Van Dyke, Sally Ann Howes, Lionel Jeffries
Running time: 1h 57min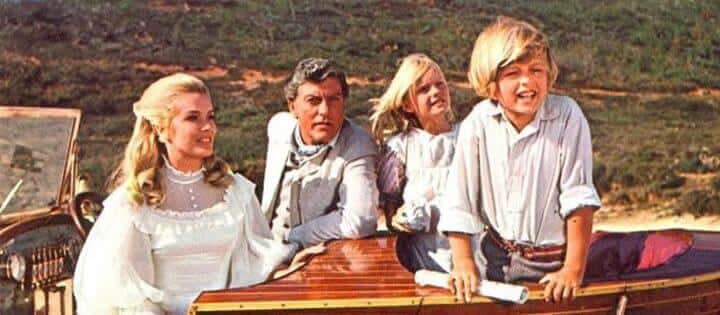 You probably knew that Chitty Chitty Bang Band was written by Ian Fleming; the creator of James Bond. What does this tell us? If nothing else that the guy could write. The movie is now over 50 years old and as fresh as the day it was born. As childrens movies go, this is an archetype. And it wasn't made by Disney. Frankly it's better than a Disney movie. This film is truly scrumptious.
---
41. (36) Patriot Games – 1992
Directed by: Phillip Noyce
Starring: Harrison Ford, Sean Bean, Anne Archer
Running time: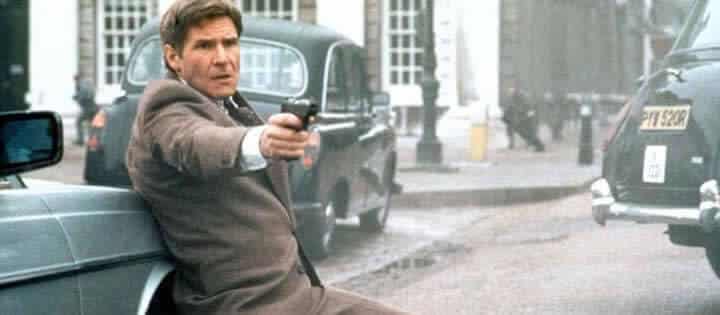 It needs a rather wooden actor to play a CIA analyst. Well it does. The good news is that in later Tom Clancy novels the Jack Ryan character becomes the President and it's nice to see an episode on this epic life journey. Without the political complications of other Clancy stories this is a simple tale of good versus bad. It begs the question "what if Trump had any morals or depth"?
---
40. (35) Austin Powers: International Man of Mystery – 1997
Directed by: Jay Roach
Starring: Mike Myers, Elizabeth Hurley, Michael York
Running time: 1hr 34min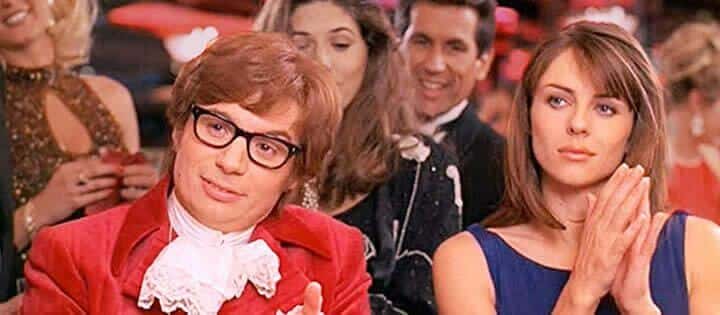 Austin Powers is the James Bond we would all like to be. Irreverent, politically incorrect, out-dated and only marginally competent. The humor is nothing if not vulgar but Myers creates another pair of lovable characters against a workable story line. We await mini-me with eager anticipation.
---
39. (34) Julie & Julia – 2009
Directed by: Nora Ephron
Starring: Amy Adams, Meryl Streep, Chris Messina
Running time: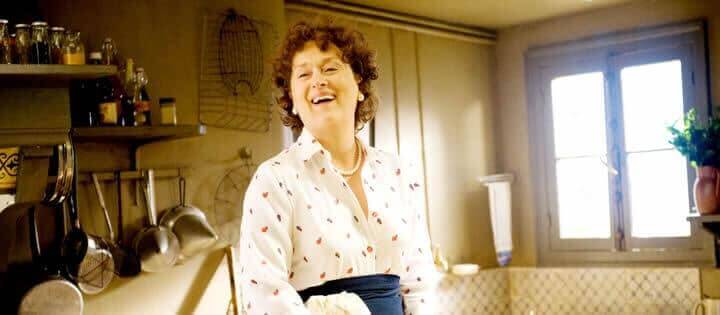 Meryl Streep hasn't featured in out Top 50 for a while now and the outstanding work of Nora Ephron (lets not forget You've Got Mail, Sleepless in Seattle and When Harry Met Sally…) is well represented here. This is actually a true story from the memoirs of Julia Child and Julie Powell who were remote in real life but joined but that most important of ingredients, butter. Why not learn to bake as well?
---
38. (32) 9 – 2009
Directed by: Shane Acker
Starring: Elijah Wood, Jennifer Connelly, Crispin Glover
Running time: 1h 19min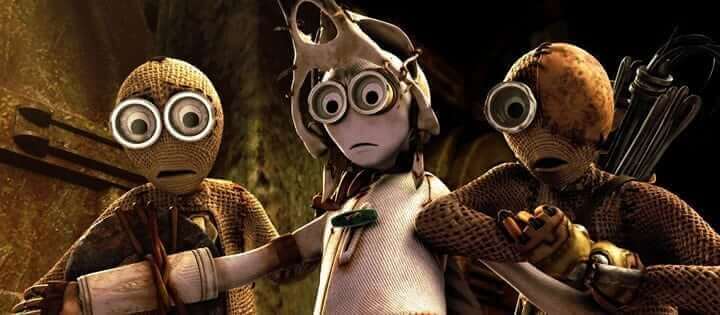 It would be easy to dismiss 9 as animation for animations sake. That would be wrong. While the concept is pretty surreal and the story rather indifferent, the delivery is very good. The bad guys are pleasantly bad and the good guys pleasantly endearing. This one draws you in and holds you. Against the backdrop of some exceptional artwork and great animation, this is probably not one for the kids. And therein lies the message. An animated movie for grown-ups has got be something special.
---
37. (31) The Ring – 2002
Directed by: Gore Verbinski
Starring: Naomi Watts, Martin Henderson, Brian Cox
Running time: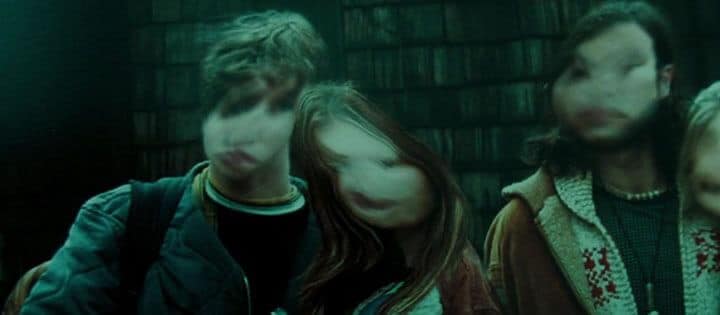 It's always refreshing when a horror movie keeps it's feet on the ground. The Ring treats the horror genre seriously and descends into a genuinely creepy story without resorting to over the top shock tactics. Verbinski has a style all of his own and this adaptation of the Japanese novel is a refreshing offering.
---
36. (30) War Horse – 2011
Directed by: Steven Spielberg
Starring: Jeremy Irvine, Emily Watson, David Thewlis
Running time: 2h 26min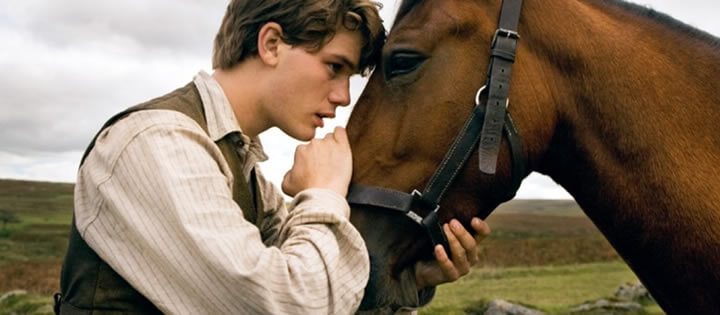 World War II has been brought to the movies many, many times. World War I far less so. Spielberg is no stranger to historical movies and delivers once again. Having said that, War Horse is a good rather than great movie. Looking at the horrors of war through the role of the horse is a fascinating spin and the story is helped by an able cast. We get a taste of the great things to come from Benedict Cumberbatch and Tom Hiddlestone. And John Williams delivers another of his huge music scores.
---
35. (29) Corpse Bride – 2005
Directed by: Tim Burton, Mike Johnson
Starring: Johnny Depp, Helena Bonham Carter, Emily Watson
Running time: 1h 17min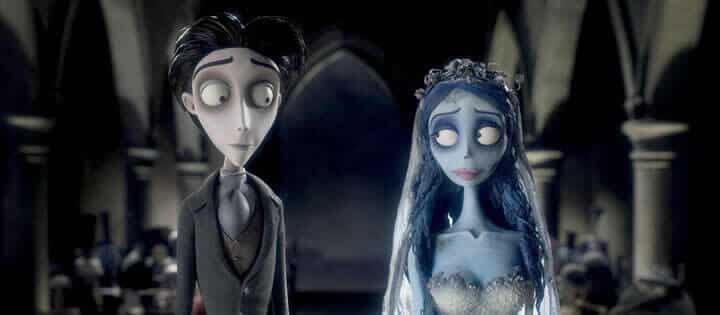 Yet another Johnny Depp and Helena Bonham Carter collaboration and with music by the genius Danny Elfman with whom Burton has worked often, Corpse Bride is an animated movie. Burton's young life was in the world of art and illustration and it's no surprise when he returns to it. This is some of Burton's darker subject material and delivery and may not appeal to a younger audience. However, this is spectacular story-telling and immaculate delivery. It is well worthy of it's award nominations.
---
34. (28) Tootsie – 1982
Directed by: Sydney Pollack
Starring: Dustin Hoffman, Jessica Lange, Teri Garr
Running time: 1h 56min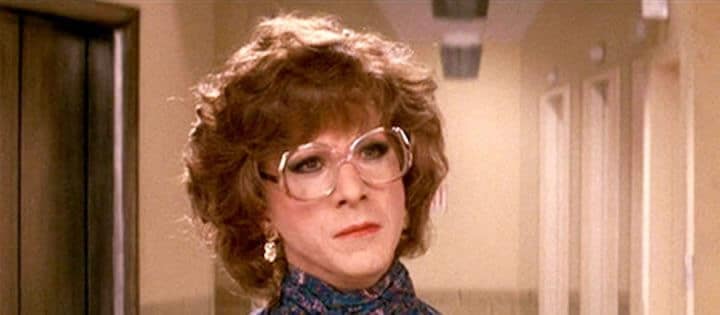 Tootsie is so much more than Dustin Hoffman running around in a dress (and looking rather good doing it). This is a highly intelligent comedy. Drag movies have a tendency to disolve into slapstick and that is nicely avoided. Hoffman thoroughly deserved his nomination and Jessica Lange took the best actress Oscar. In the days of #metoo, Tootsie has enormous relevance.
---
33. (27) John & Yoko: Above Us Only Sky – 2018
Directed by: Michael Epstein
Starring: Yoko Ono, Julian Lennon, David Bailey
Running time: 1h 30min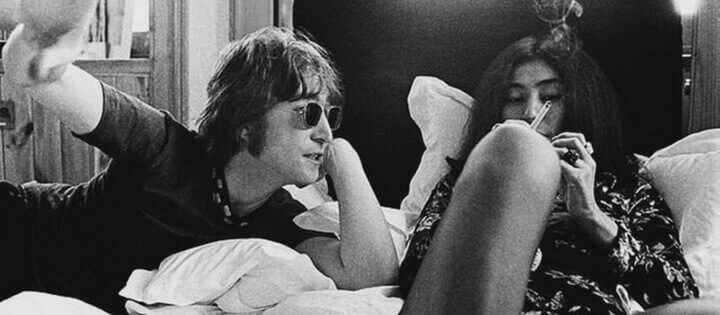 We haven't had a documentary in our list for a while and John & Yoko: Above Us Only Sky is a welcome inclusion. This is the story of the making of the seminal album Imagine and it includes a wealth of previously unseen footage and interviews. Imagine was the only piece of solo work that matched the heights of the Beatles after their break-up. Yoko Ono's influence of Lennons creative genius was clearly as strong as Paul McCartneys in the earlier years.
---
32. (26) The King – 2019
Directed by: David Michôd
Starring: Timothée Chalamet, Gábor Czap, Tom Fisher
Running time: 2h 20min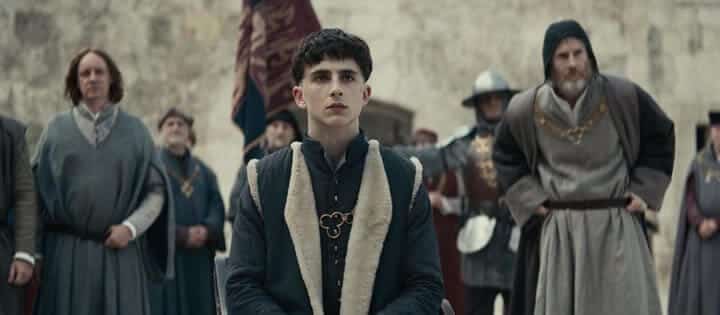 There's some odd stuff going on here. Timothée Chalamet, the undoubted star of the movie, the main character and a candidate for Best Actor, is way down the credits. You could be forgiven for thinking that The King has been lifted straight from a Shakespeare play. It's authentic to the point where some of the 15th century dialogue is hard to follow. But don't let this put you off. This is money well invested by Netflix. Find the biggest screen you can to watch it.
---
31. (25) The Talented Mr. Ripley – 1999
Directed by: Anthony Minghella
Starring: Matt Damon, Gwyneth Paltrow, Jude Law
Running time: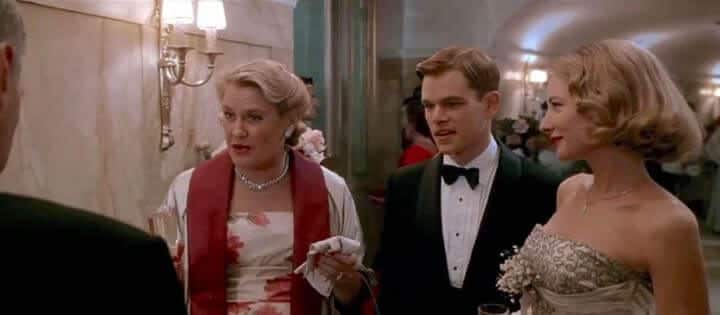 Mr Ripley is talented; very talented. Because this is a story of pretending, those talents are not put to a good use. Except in each situation Ripley finds himself in, he ends up unmasking the pretences of the characters around him. Not bad for a lavatory attendant. This film has layers of depth and is open to many interpretations. Have a look at your own life while watching this one.
---
30. (24) Hugo – 2011
Directed by: Martin Scorsese
Starring: Asa Butterfield, Chloë Grace Moretz, Christopher Lee
Running time: 2h 6min


Hugo, in the hands of Scorcese, won 5 Oscars. This is a massive tribute to the era of silent movies. That this is a childrens movie makes it all the more important. But don't write off it's appeal to an adult audience as well. It's not a big leap to class Hugo as an important piece of cinema history.
---
29. (23) Driving Miss Daisy – 1989
Directed by: Bruce Beresford
Starring: Morgan Freeman, Jessica Tandy, Dan Aykroyd
Running time: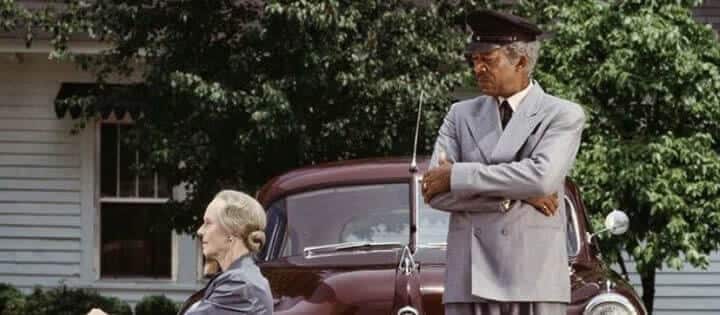 Morgan Freeman had been around for a while but really exploded into our lives in Driving Miss Daisy. The three main actors were nominated and Jessica Tandy won the Oscar. Classed as a drama, this is very close to being a love story as the relationship between two people from wildly different backgrounds develops. As an examination of race issues, the film is understated; as an examination of old age, the film is understated. As a film, it's an all time giant.
---
28. (22) Saving Mr. Banks – 2013
Directed by: John Lee Hancock
Starring: Emma Thompson, Tom Hanks, Annie Rose Buckley
Running time: 2h 5min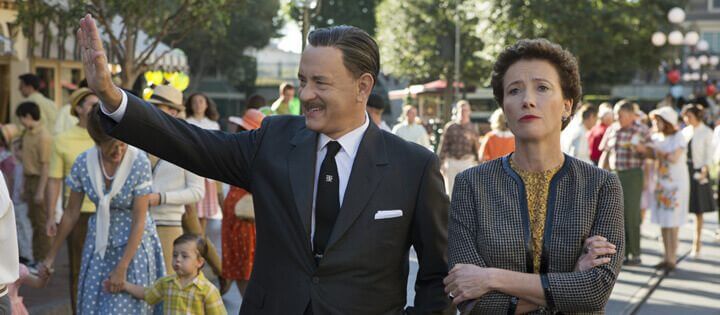 When Walt Disney agreed to bring Mary Poppins to the big screen in 1964 (55 years ago, can you believe it?), his relationship with the author of the book – P.L. Travers – was nothing if not strained. She felt she knew more about the movies than Disney! The Mr Banks of the title is the father of the family and saving him references the fact that the 5 Oscar winning movie was very nearly never made. This true story is, arguably, better than the underlying story.
---
27. (21) The Naked Gun: From the Files of Police Squad! – 1988
Directed by: David Zucker
Starring: Leslie Nielsen, Priscilla Presley, O.J. Simpson
Running time: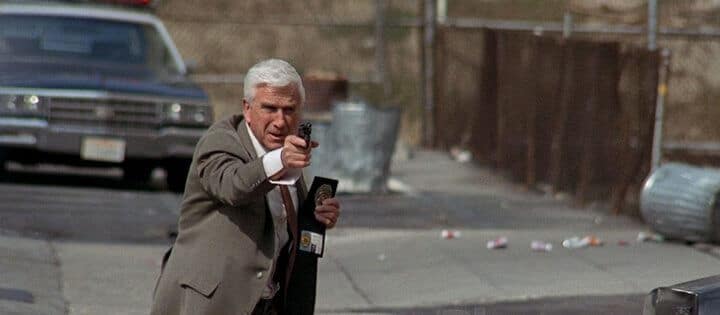 After the runaway success of Airplane it was almost inevitable that Leslie Neilsen would become the figurehead of an enduring procession of idiotic comedies. Others have tried; and failed. Every line is a punchline and many have entered the language as quotable quotes. Who can forget "nice beaver" or "Cuban? No, Dutch-Irish. My father was from Wales".
---
26. (-) Sherlock Holmes – 2009
Directed by: Guy Ritchie
Starring: Robert Downey Jr., Jude Law, Rachel McAdams
Running time: 2h 8min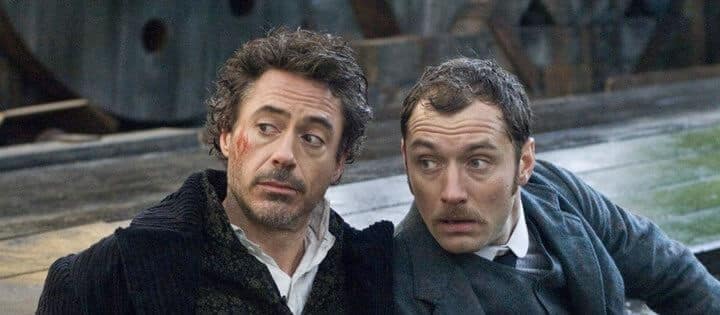 The world's greatest detective, Sherlock Holmes, has been visited so many times by so many actors that we've lost count. To be fair, Robert Downie Jr. makes a pretty good fist of this story which doesn't bear much resemblance to any of the original Conan Doyles but which hangs together nonetheless.
---
25. (-) Lethal Weapon – 1987
Directed by: Richard Donner
Starring: Mel Gibson, Danny Glover, Gary Busey
Running time: 1h 49min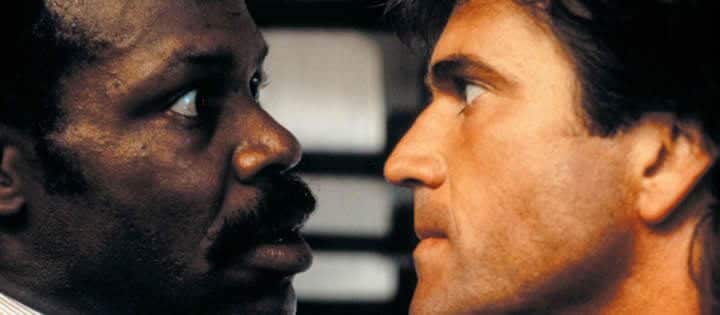 Binge with Lethal Weapon 2 / Lethal Weapon 3 / Lethal Weapon 4
The Lethal Weapon series goes a long way towards redefining the buddy cop genre. There's a nice undercurrent of comedy in what is actually a serious development of an awkward relationship in a nasty environment full of bad guys. The film moves along at a pace and the violence is necessary rather than overdone. As usual with a great concept, they had to do a reamke in 2016 which was, as usual, completely unnecessary.
---
24. (-) Minority Report – 2002
Directed by: Steven Spielberg
Starring: Tom Cruise, Colin Farrell, Samantha Morton
Running time: 2h 25min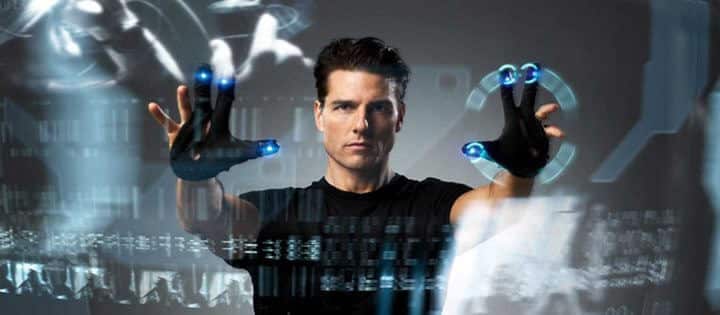 Sci Fi buffs will be well aware that Philip K. Dick penned many short stories and this film adaptation of one of them is up there with Blade Runner (another of his). Minority Report kept it's original title. This is a look at using future technology because we can not necessarily because we should and the implications for the human race. And the sound track is by the all time master John Williams. There are simply too many reasons to watch this film than can be listed here.
---
23. (19) The Theory of Everything – 2014
Directed by: James Marsh
Starring: Eddie Redmayne, Felicity Jones, Tom Prior
Running time: 2hr 3min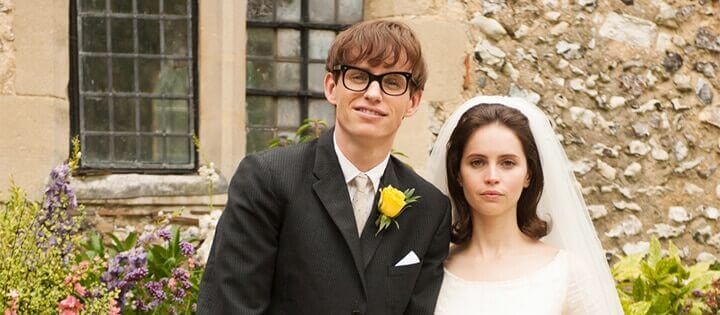 The number of biopic movies that have won the best actor Oscar in the last 30 years is disproportionate. Stephen Hawking was an extraordinary man and Eddie Redmayne, an extraordinary actor delivers an extraordinary performance in the story of his life. There's no great hidden depth or message here; just a story of a life well lived. Inspirational? Definitely. Moving? Very. Will you end up understanding black holes? Almost certainly not.
---
22. (18) Dirty Harry – 1971
Directed by: Don Siegel
Starring: Clint Eastwood, Andrew Robinson, Harry Guardino
Running time: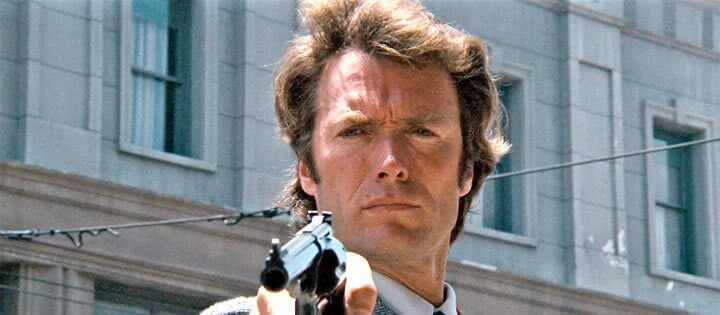 Dirty Harry was seminal in that it launched the cop versus serial killer that has pervaded detective movies ever since. Good as Clint is, this is him at his best. Harry Callaghan is the sort of rebel against authority we all love. His methods are controversial but he gets results. Old as the movie is, and sadly it is definitely dated visually, it must be watched as one of the all time classics.
---
21. (-) The Hangover – 2009
Directed by: Todd Phillips
Starring: Zach Galifianakis, Bradley Cooper, Justin Bartha
Running time: 1h 40min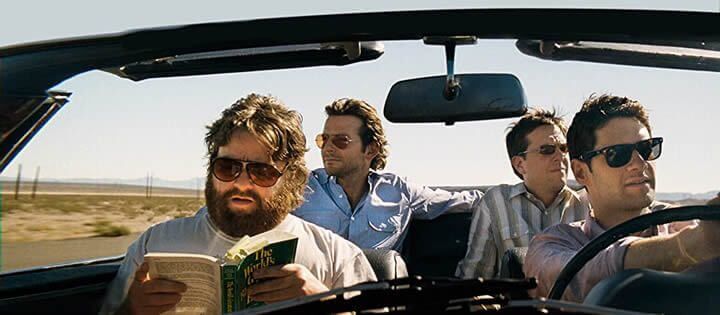 If it isn't already there, The Hangover is surely destined for cult status. The premise is simple but the end result is hilarious as the protagonists discover what they did the previous night on a stag party. Most of the incidents will make grown men squirm and it's great when a movie doesn't lose all it's best comedy to the trailers. Look out for II and III.
---
20. (-) The Social Network – 2010
Directed by: David Fincher
Starring: Jesse Eisenberg, Andrew Garfield, Justin Timberlake
Running time: 2h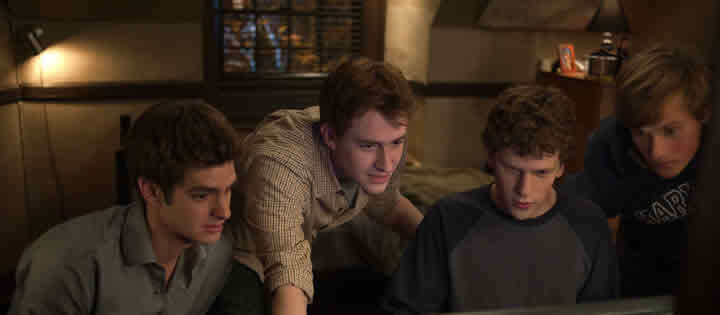 The story of Mark Zuckerbergs rise to be the most powerful man on the planet, and yes Donald it ain't you, is nothing if not compelling. The idea of being in the right place at the right time, serendipity if you like long words, presses a lot of buttons; especially the jealously button if you're into money. The Z never planned the FB behemoth, it just happened.
---
19. (17) Beasts of No Nation – 2015
Directed by: Cary Fukunaga
Starring: Abraham Attah, Emmanuel Affadzi, Ricky Adelayitor
Running time: 2h 17min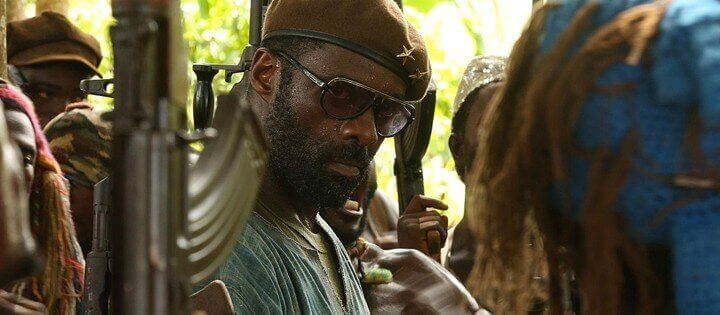 Beasts of No Nation was the movie that Netflix had in its inventory to change cinema forever. While it didn't quite cause the revolution they were hoping for, it did leave Netflixers with one of the best movies of 2015. Thought-provoking and moving, the movie starred Idris Elba and followed the civil conflict in Africa.
---
18. (16) The Hateful Eight – 2015
Directed by: Quentin Tarantino
Starring: Samuel L. Jackson, Kurt Russell, Jennifer Jason Leigh
Running time: 3h 7min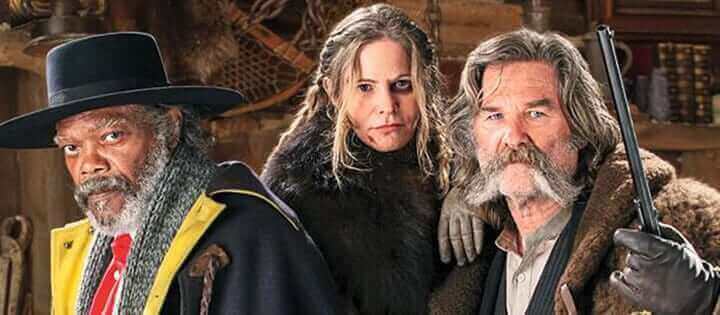 The Hateful Eight takes over 3 hours to earn its Oscar and that was for the music. As Tarantino movies go, there's plenty of gore and violence but the dialogue really isn't up to his usual standard. Also, the story is virtually non-existent; its just people killing other people. The movie was much hyped before its release and the script was leaked adding to the hype. If you're a Tarantino fan, give it a go. If you're a western fan, don't expect a lot of glorious scenery.
---
17. (15) Crouching Tiger, Hidden Dragon – 2000
Directed by: Ang Lee
Starring: Yun-Fat Chow, Michelle Yeoh, Ziyi Zhang
Running time: 2h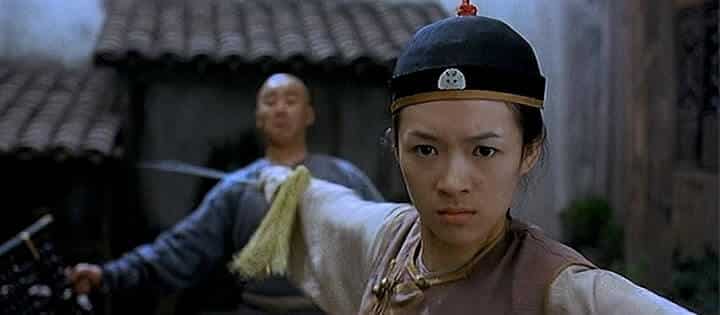 Shunned in China and warmly received in the west, Crouching Tiger, Hidden Dragon is as much a romantic adventure as a kung fu spectacular. The movie actually panders to west tastes. Director Ang Lee described the film to star Michelle Yeoh as Sense and Sensibility with martial arts. Lee had, of course, directed Sense and Sensibility in 1995.
---
16. (14) The Boy in the Striped Pajamas – 2008
Directed by: Mark Herman
Starring: Asa Butterfield, David Thewlis, Rupert Friend
Running time: 1h 34min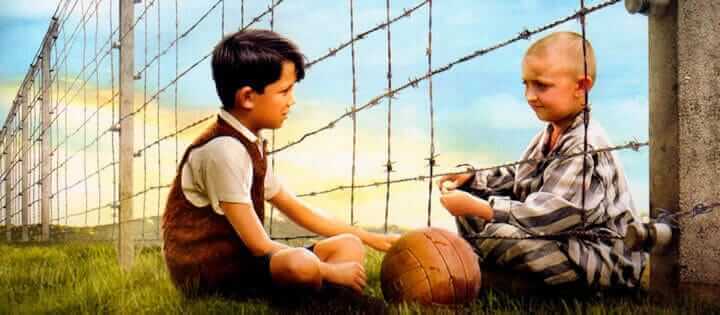 A deeply moving movie about the friendship between two young boys through the wire of a holocaust concentration camp, The Boy in the Striped Pyjamas is an examination of the devastating effect of war on two innocents. The holocaust is one of the indictments of the Germans during this desperate period of their history – "We were only following orders" – but that it should have been imposed on young children who knew nothing of the concept is beyond comprehension.
---
15. (13) Ferris Bueller's Day Off – 1986
Directed by: John Hughes
Starring: Matthew Broderick, Alan Ruck, Mia Sara
Running time: 1h 40min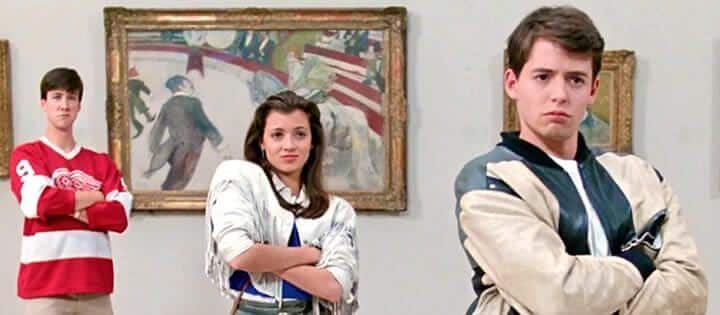 If ever school was getting in the way of a proper education, it was Ferris Buellers school. It is right that every kid should bunk off from time to time and visit art galleries, fine restaurants and go on parades. It helps if someone close has a Ferrari. To be fair, that isn't really the message here but it's a nice comedy from the brat pack with a reasonably sensible message.
---
14. (12) The King's Speech – 2010
Directed by: Tom Hooper
Starring: Colin Firth, Geoffrey Rush, Helena Bonham Carter
Running time: 1h 58min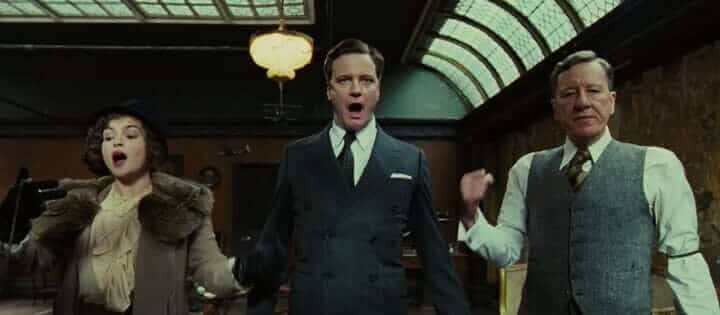 When the British knock out a great movie, they don't hang around. The King's Speech collected 4 Oscars from it's 12 nominations. There is an enduring respect if not love for the British royal family around the world and there seems to be and enduring appetite for stories about them. Reference, of course, the Netflix Original drama The Crown. Events surrounding the abdication are well know but this is a nice look at what was going on from a completely different angle.
---
13. (11) Magnolia – 1999
Directed by: Paul Thomas Anderson
Starring: Tom Cruise, Jason Robards, Julianne Moore
Running time: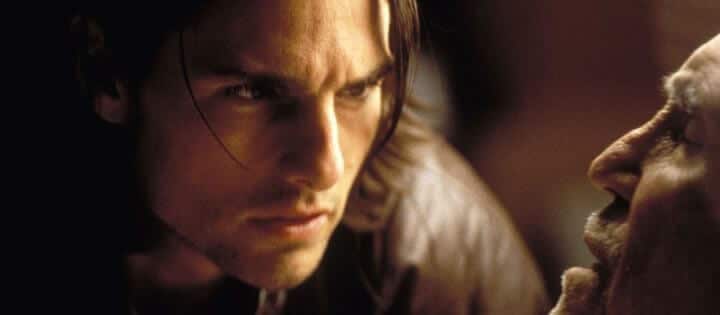 Magnolia is a substantial film of coincidences happening in a 24 hour period. You'll need your thinking cap on for this one. The biggest thing here is the acting. It really could be a workshop in immaculate performances and you will get involved with each and every character. You will also be convinced and moved by the script.
---
12. (9) Blade Runner: The Final Cut – 1982
Directed by: Ridley Scott
Starring: Harrison Ford, Rutger Hauer, Sean Young
Running time: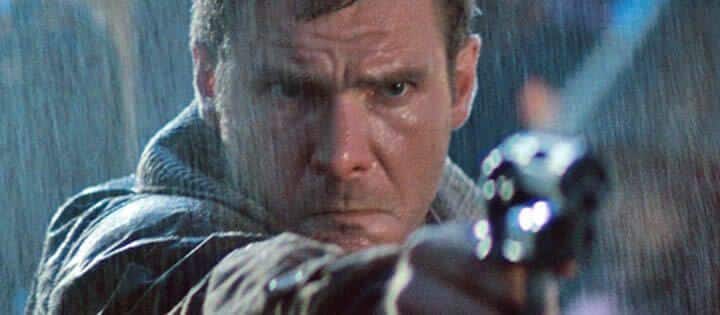 Regular readers will be well aware, to the point of yawning probably, that we are huge fans of Ridley Scott. Blade Runner has often been described as the best movie that never won an Oscar – they really ought have a category each year for movies that we forgot. "All those moments will be lost in time… like tears in rain… Time to die". It's only February, but if you watch no other movie in 2020, watch this one.
---
11. (8) Monty Python and the Holy Grail – 1975
Directed by: Terry Gilliam, Terry Jones
Starring: Graham Chapman, John Cleese, Eric Idle & many more
Running time: 1h 31min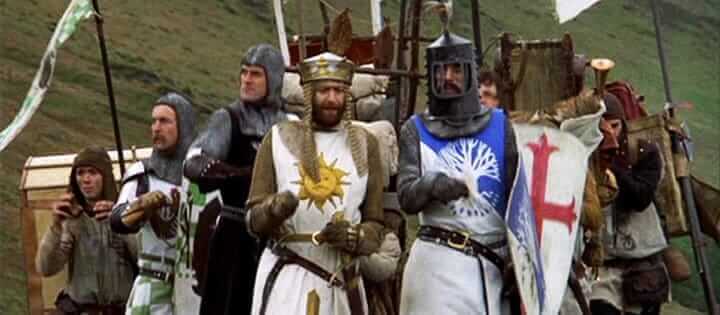 Monty Python and the Holy Grail has been described as one of the funniest movies ever made. Anyone familiar with the Pythons irreverent and surrealistic view of the world can only agree. This is loosely a romp through the history of King Arthur and the Knights of the Round Table. Since the story is largely myth and legend, the Pythons have a free rein to shred it. And they do.
---
10. (7) The Irishman – 2019
Directed by: Martin Scorsese
Starring: Robert De Niro, Al Pacino, Joe Pesci
Running time: 3hr 29min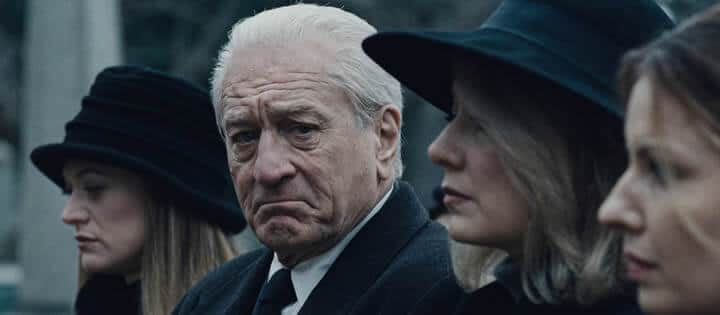 Is the Irishman a movie or 4 mini movies? The debate will rage. The acting, as you would expect from the pantheon of stars is immaculate, the story based in truth is unquestionable, the atmosphere excellent. And yet there some intangible things that niggle. Did the Irishman need to be so long? The story could certainly have been delivered in a couple of hours. Are the killings trivialised? If not trivialised, certainly very off-hand. Is it about the Irishman or Jimmy Hoffa? You decide.
---
9. (-) Taxi Driver – 1976
Directed by: Martin Scorsese
Starring: Robert De Niro, Jodie Foster, Cybill Shepherd
Running time: 1h 54min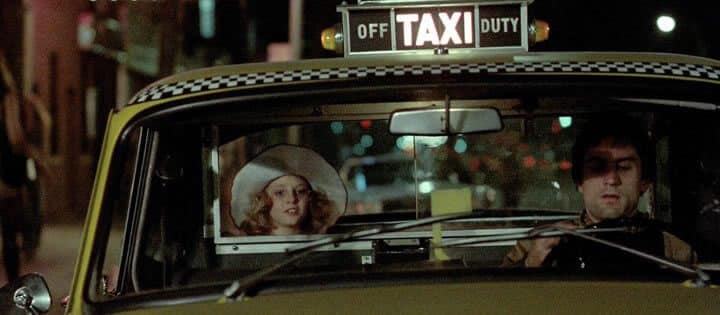 Both Jodie Foster – 14 at the time – and Robert De Niro were nominated for their performances in the hugely powerful Taxi Driver. This is a timeless and, frankly, important movie which has a view of society that has changed little in over 40 years. The "You talking to me?" scene has become one of the most quoted scenes over the years and the final scene will leave a lasting impression on you.
---
8. (6) 3 Idiots – 2009
Directed by: Rajkumar Hirani
Starring: Aamir Khan, Madhavan, Mona Singh
Running time: 2hr 50min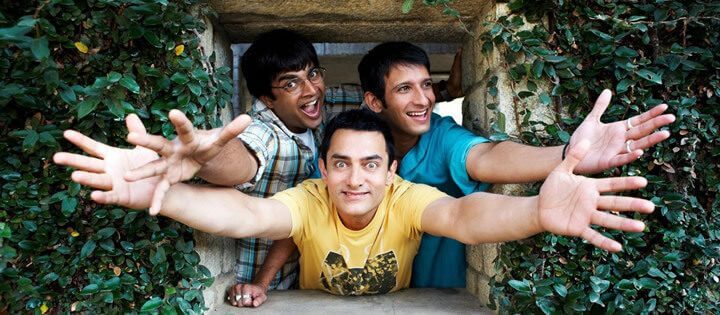 We haven't featured a movie from the sub-continent for a long while; shame on us. With the word idiot in the title, you can be sure that 3 Idiots is a comedy. This movie is at #83 in the IMDB top 250 which speaks volumes. A romp through a voyage of rediscovery, this is loosely Bollywood because of the songs but it's a lot more. The nearly 3 hour running time will seem like a few minutes and the hidden depths and poignant moments do nothing but entertain.
---
7. (5) Indiana Jones and the Raiders of the Lost Ark – 1981
Directed by: Steven Spielberg
Starring: Harrison Ford, Karen Allen, Paul Freeman
Running time: 1h 55min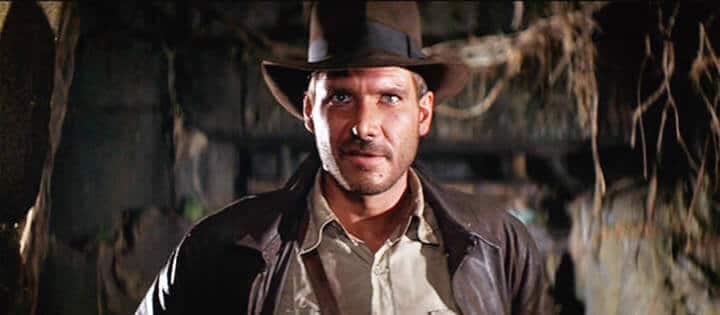 Archaeology eh! Now there's a dull subject. Except when the reward is priceless riches and power. Odd since Indiana Jones isn't particularly interested in either. This a Spielberg adventure with plenty of comedy, action and one-liners which will come round time and time again. Get yourself a whip and a homburg why don't you?
---
6. (4) The Pianist – 2002
Directed by: Roman Polanski
Starring: Adrien Brody, Thomas Kretschmann, Frank Finlay
Running time: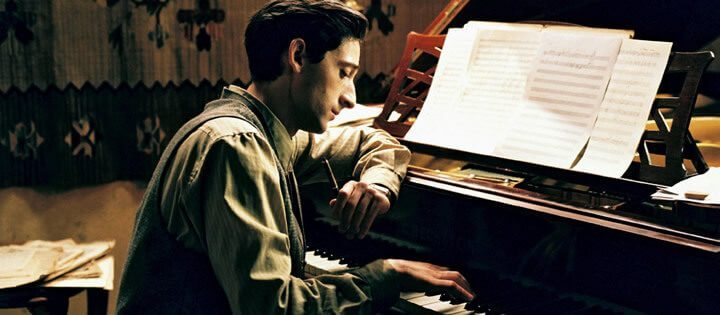 Collecting 3 Oscars, most notably for Roman Polanski as Best Director (he was unable to collect the award in person), The Pianist is a true story of Warsaw in WWII. While the Holocaust is the prevalent theme, it is never allowed to take over the story that is being told. Equally disturbing and deeply moving, The Pianist will endure after most of its contemporaries have been long forgotten. Can music save your life? You decide.
---
5. (3) GoodFellas – 1990
Directed by: Martin Scorsese
Starring: Robert De Niro, Ray Liotta, Joe Pesci
Running time: 2h 26min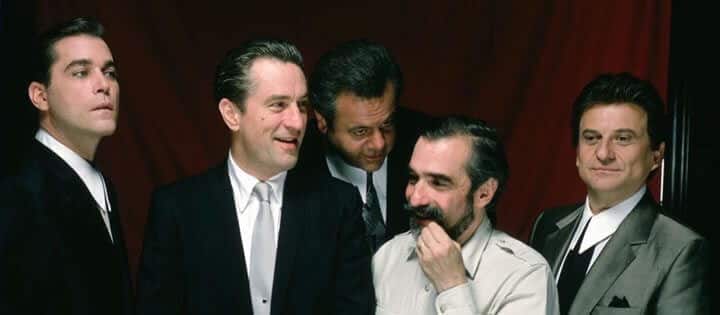 Goodfellas is one of the highest rated mafia movies and so it should be; it's based on a true story. The actual term used by the mafia is wise guys. Unfortunately that title was taken in 1986 by another movie. Unlike the Godfather with it's sentimental undertones, Goodfellas is full of grit. These are nasty guys and don't care. Violence and crime is a way of life. Sadly, the movie tends to glorify this but it's still a top movie.
---
4. (-) The Matrix – 1999
Directed by: Lana & Lilly Wachowski as The Wachowski Brothers
Starring: Keanu Reeves, Laurence Fishburne, Carrie-Anne Moss
Running time: 2h 16min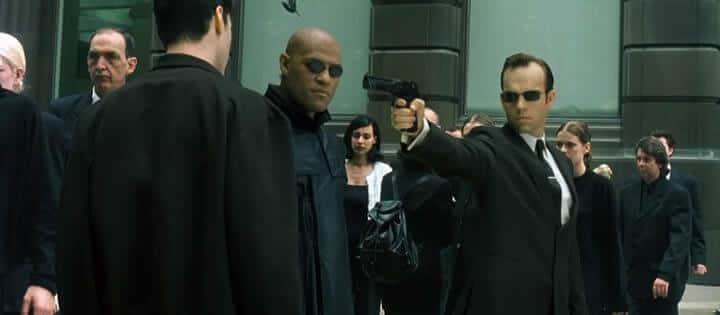 Binge with The Matrix Reloaded / The Matrix Revolutions
The Matrix trilogy is a trilogy in the truest sense. The story is seamless through the three episodes. And while there were 4 years between the first and the second, the second and third were released pretty much back to back. The concept is nothing if not complicated. It takes a while to work out which is the reality; inside or outside the Matrix. As a philosophical, metaphysical perhaps, debate on the nature of reality, there probably isn't a better.
---
3. (2) Inception – 2010
Directed by: Christopher Nolan
Starring: Leonardo DiCaprio, Joseph Gordon-Levitt, Ellen Page
Running time: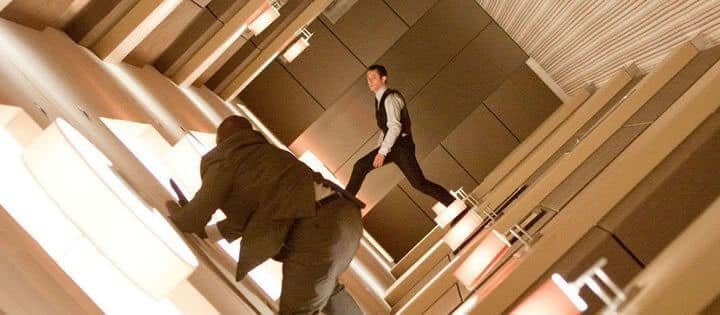 Inception is truly mind bending. After many viewings, this is still a difficult movie to fully wrap your head around. Which is why you must watch it many times. You simply won't spot the visual effects but then again who cares. The difference between what is real and what isn't is the whole point of this magnificent film.
---
2. (-) The Good, the Bad and the Ugly – 1966
Directed by: Sergio Leone
Starring: Clint Eastwood, Eli Wallach, Lee Van Cleef
Running time: 2h 28min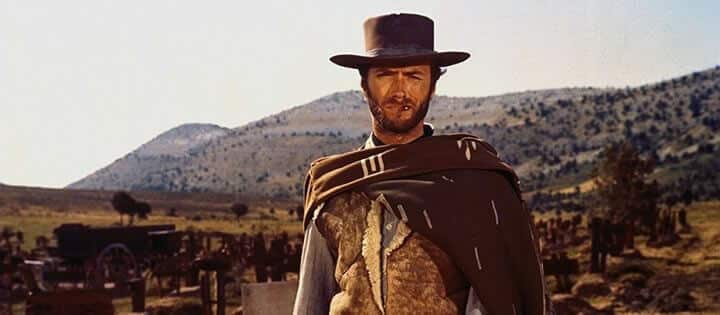 The Good, The Bad and the Ugly is, quite rightly, rated as one of the top ten films of all time by many. Sergio Leone defined a genre that has never been matched – The Spaghetti Western. And there's the score by Ennio Morricone with a theme that people whistle in their sleep. This is one of those masterpieces that gets better with each viewing. It's prbably a morality tale but that doesn't really matter; and, just sometimes, crime pays.
---
1. (1) The Shawshank Redemption – 1994
Directed by: Frank Darabont
Starring: Tim Robbins, Morgan Freeman, Bob Gunton
Running time: 2h 22min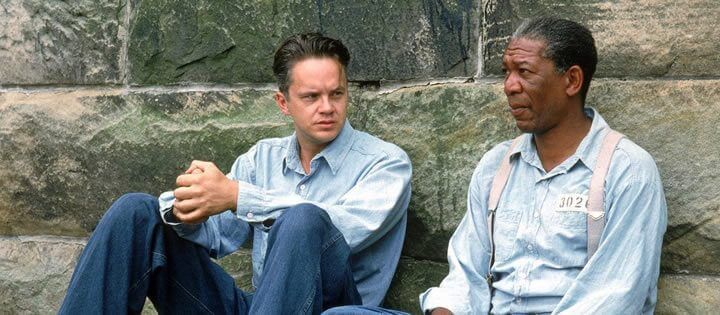 The Shawshank Redemption is regularly rated as one of the greatest movies of all time and who are we to argue. It was nominated for seven Oscars and, bizarrely, won none thanks to Forrest Gump (Pulp Fiction lost out in the same year). This is great story telling pure and simple. Unpinned by a huge sense of injustice, the message of hope is inescapable and it's unlikely that a film like it will ever be made again.