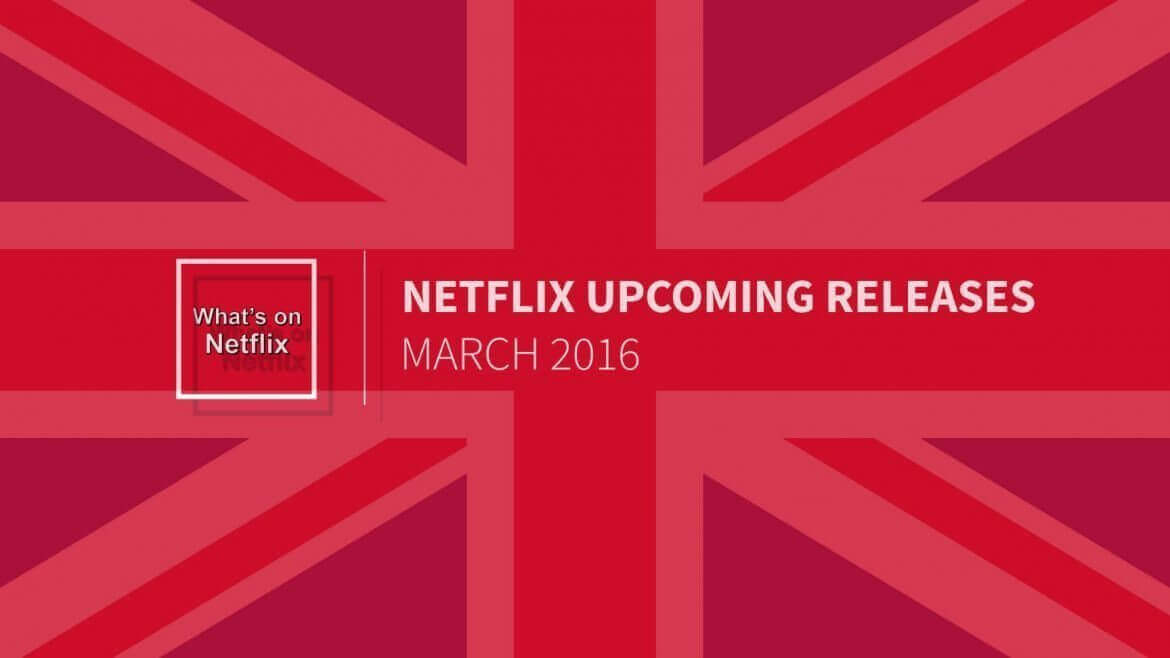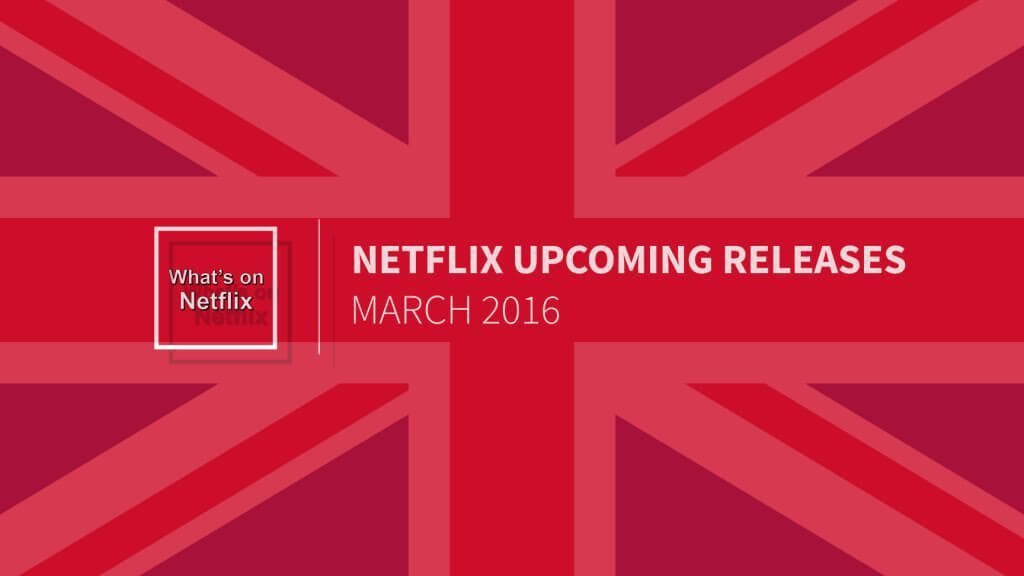 Your eyes don't deceive you because that's right, we're doing the UK previews again. It's time to look ahead at all the titles scheduled for Netflix in the UK for March 2016 and we're going to kick off with some highlights then get onto the full list. Remember to also check out the March 2016 US Netflix Releases and to also keep an eye out on the What's New UK section over the coming weeks to get the full low-down as to what's coming onto Netflix UK.
Highlights
TV Series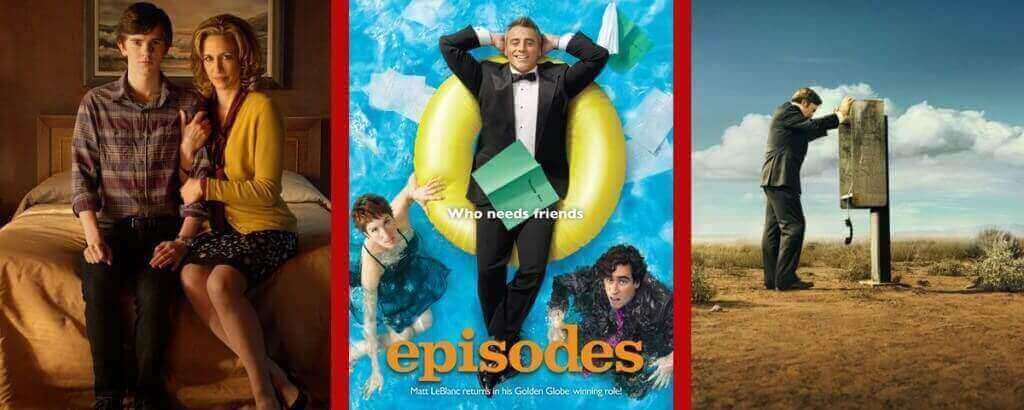 Article Continues Below...
So many new TV series are coming to Netflix UK in March including the new weekly episodes from Better Call Saul, Once Upon a Time, Pretty Little Liars and Shadowhunters.
On March 1st, we'll be getting the latest season of Bates Motel as well as season 3 of Episodes from the BBC. That's really just the icing on the cake here because we've missed out all of the great Original series coming in March.
Movies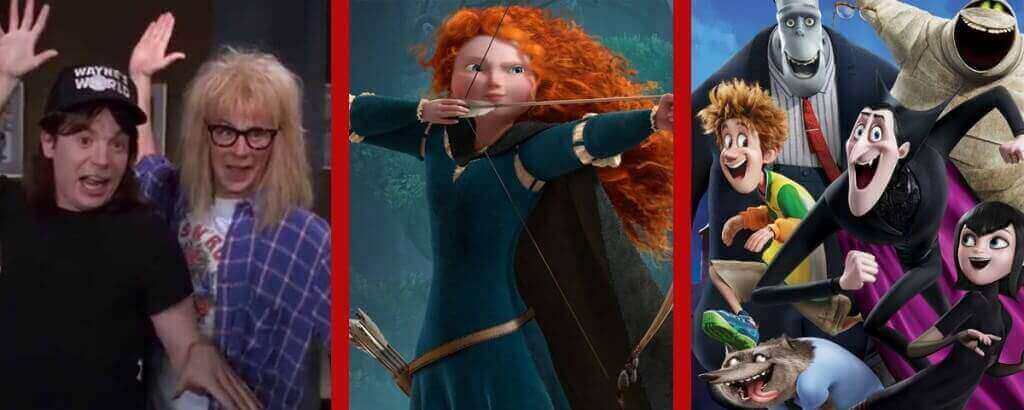 There's some really odd movie additions coming in March but let's kick off with the March 1st additions. We'll be getting the sequel to Wayne's World that was the movie version of the famous SNL skit.
There's also some great animation titles coming too with Disney Pixars Brave from 2012 and also the 2015 Sony movie Hotel Transylvania. We're also getting treated to some blockbuster movies from 2015 including The Gift and the incredible documentary Deep Web.
List of March 2016 Titles
March 1st
A Dog's Breakfast (2006)
Aldnoah.Zero (Season 3)
Amal (2007)
Arthur & George (Season 1)
Audrey Rose (1977)
Bates Motel (Season 3)
Better Call Saul (Season 2, Episode 3)
Cooley High (1975)
Copying Beethoven (2006)
De-Lovely (2004)
Deadly Women (Seasons 2, 3, 5)
Desperately Seeking Susan (1985)
Episodes (Season 3)
Family Party (2015)
Go! Mrs. Go! (Season 1)
Good Night Good Morning (2010)
Gor (1987)
Gored (2015)
Heartless City (Season 1)
Hell's Kitchen (Season 13)
Hot Bot (2016)
It's Now or Never (1996)
La Cage aux Folles II (1980)
Legally Blondes (2009)
Loreak (aka. Flowers) (2014)
Mark & Russell's Wild Ride (TV Movie – 2015)
Masterpiece Mystery!: Endeavour (Season 2)
Ninja Vengeance Action (1988)
Pope Joan (2009)
Prem Ratan Dhan Payo (2015)
Queen of Carthage (2015)
Retribution (2015)
Sibling Rivalry (1990)
Skinwalkers: The Navajo Mysteries (Season 1)
Something Wild (1986)
The Bright Day (2013)
The Girl Is in Trouble Thrillers (2015)
The Real Miyagi (2015)
The Return of the Pink Panther (1975)
Wayne's World 2 (1993)
Your Lie in April (Season 1)
March 2nd
For Grace (2015)
Pretty Little Liars (Season 6, Episode 18)
Green Street Hooligans 2 (2009)
Shadowhunters (Episode 8)
March 4th
Good Morning Call (Season 1)
House of Cards (Season 4)
India's Daughter (2015)
LEGO Bionicle: The Journey to One (Season 1)
LEGO Friends: The Power of Friendship (Season 1)
Midnight Madness (1980)
March 5th
March 6th
The Falcon and the Snowman (1985)
March 7th
Halo: The Fall of Reach (2015)
March 8th
Better Call Saul (Season 2, Episode 4)
Jumbo Wild (2015)
The New Girlfriend (2015)
March 9th
Janoskians: Untold and Untrue (2015)
Pretty Little Liars (Season 6, Episode 19)
Once Upon a Time (Season 5, Episode 12)
Shadowhunters (Season 1, Episode 9)
March 11th
Dinotrux (Season 2)
Flaked (Season 1)
Netflix Presents : The Character (Season 1)
Popples (Season 2)
March 12th
Beyond the Reach (2014)
Captain America: The Winter Soldier (2014)
March 15th 
9 Seconds – Eternal Time (Season 1)
Better Call Saul (Season 2, Episode 5)
Never Die (Season 1)
Power Rangers Dino Charge (Season 1)
Sidetracked (2015)
Tricked (2013)
March 16th 
Hotel Transylvania (2015)
La Bamba (1987)
Once Upon a Time (Season 5, Episode 13)
Pretty Little Liars (Season 6, Episode 20)
Shadowhunters (Episode 10)
The End of the Affair (1999)
March 18th
Atlantis: Milo's Return (2003)
He Never Died (2015)
Jimmy Carr: Funny Business (Standup)
Marvel's Daredevil (Season 2)
My Beautiful Broken Brain (2016)
Pee-wee's Big Holiday (2016)
The Mr Peabody & Sherman Show (Season 2)
March 19th
March 22nd
Better Call Saul (Season 2, Episode 6)
Krampus (2015)
Jane the Virgin (Season 1)
The Ouija Experiment (2011)
The Ouija Experiment 2: Theatre of Death (2015)
March 23rd
Once Upon a Time (Season 5, Episode 14)
Shadowhunters (Episode 11)
The Dish (2000)
March 25th
Cosmos: A Spacetime Odyssey (Season 1)
David and Goliath (2015)
Veggietales in the House (Season 3)
March 26th
Brave (2012)
The Diabolical Horror (2015)
Top Dog (2014)
March 27th
March 28th
Trailer Park Boys (Season 10)
March 29th
 Better Call Saul (Season 2, Episode 7)
March 30th
Once Upon a Time (Season 5, Episode 15)
Shadowhunters (Season 1, Episode 12)
March 31st
45 Years (2015)
Absolutely Anything (2015)
Deep Web (2015)
Highways (2014)
Republic of Doyle (Seasons 3 to 6)
The Cobbler (2014)
The Legend of Barney Thomson (2015)
The Gift (2015)
Turbo Kid (2015)
Yu-Gi-Oh! Bonds Beyond Time (2010)
Yu-Gi-Oh! Zexal (Seasons 1 & 2)