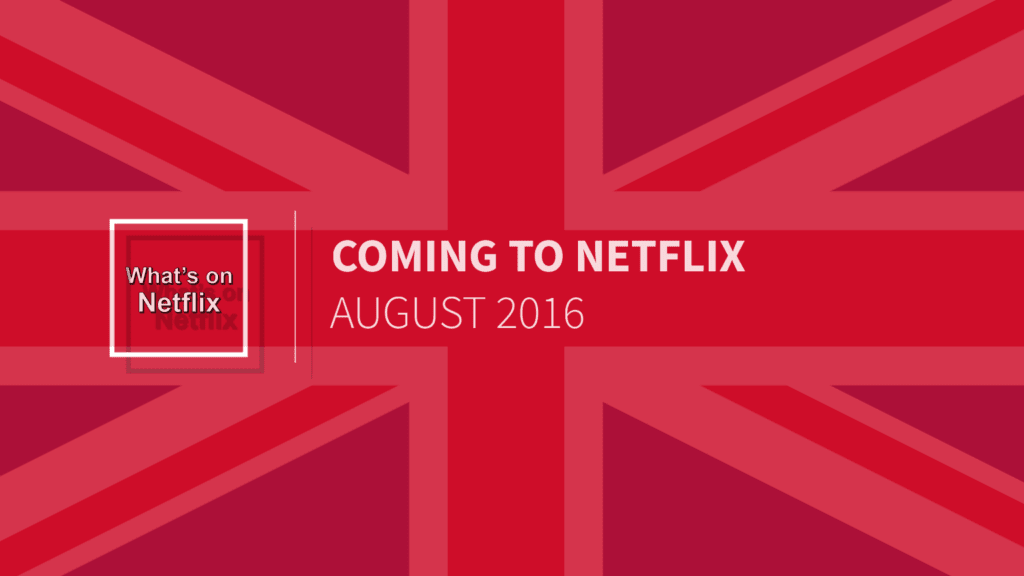 Netflix UK will be getting some massive shows throughout August including some brand new Original content plus the updating of much loved and much requested content. As always, we're going to pick out some of the highlights of the things that definitely should be in your queue in August 2016.
Let's kick off with the updates first. The brilliant second season of Gotham will be arriving mid-month which continues the story of how Bruce Wayne became to be. It's rich in Batman history and while it's still nowhere near as good as its DC cousins in the form of The Flash and Arrow, it's a DC comic fan must watch and even if you aren't, there's plenty of action for this to be on your list.
For fans of the vampire series The Originals and even the show it's based off of, The Vampire Diaries will be thrilled to learn that the third season of the show will be available on Netflix UK throughout the month of August too. We'll also see the continued releases of brand new episodes weekly of Power and Scream.
A quieter month than normal on the movie front with only two Dreamworks movies that will be arriving in the middle of the month coming in the form of Over the Hedge and Megamind giving us anything to be excited about.
Article Continues Below...
We won't cover the originals here but we've actually done an in-depth preview of all the Netflix Original content coming in August 2016.
August 1st

American Genius (Season 1)
APEX: The Story of the Hypercar (2016)
Blackstone – (Seasons 1–5)
Campus (Season 1)
Child's Play (1988)
Cocaine (Season 1)
Don't Trust the B**** in Apartment 23 (Seasons 1–2)
Finding Home (2003)
For the Love of a Man (2015)
Glen Campbell: I'll Be Me (2014)
Green Wing (Series 1)
Heir Hunters (Seasons 3-4)
Holding the Man (2015)
How Clean Is Your Crime Scene (Season 1)
I Am Divine (2013)
Interview with a Serial Killer (2016)
Man & Beast with Martin Clunes (Season 1)
Martin Clunes: A Lion Called Mugie (2014)
Martin Clunes: Heavy Horsepower (2013)
Martin Clunes: Last Lemur Standing (2012)
Martin Clunes: Man to Manta (2011)
Masha and the Bear (Season 2)
Metropolis (Season 1)
Ó PAI, Ó (2007)
Person of Interest (Season 4)
Power (Season 3 – New Episodes Weekly)
Precision: The Measure of All Things (Season 1)
Saala Khadoos (2016)
Scream: Season 2 (New Episode)
Secrets of Great British Castles (Season 1)
Sicario (2015)
Small Animal Hospital (Season 1)
Step Up: All In (2014)
Tell Spring Not to Come This Year (2015)
The Big Interview with Dan Rather (Seasons 1–2)
The Eichmann Show (2015)
The Prince Who Turns Into a Frog (Season 1)
The Way He Looks (2014)
Winter in Wartime (2008)
You're My Destiny (Season 1)
August 3rd
Beat Bugs (Season 1)
Good Hair (2009)
Immortal Beloved (1994)
Oranges and Sunshine (2010)
Project Nim (2011)
August 5th
David Cross: Making America Great Again (2016)
Ever After High: Epic Winter (Season 5)
Mothers and Daughters (2016)
Who Took Johnny (2014)
August 8th
August 9th
August 11th
August 12th
The Get Down (2016)
Project Mc2 (Season 2)
August 14th
August 15th
Over the Hedge (2006)
Megamind (2010)
August 16th
Creed (2015)
Russell Brand: End the Drugs War (2014)
Russell Brand: From Addiction to Recovery (2012)
Zoo (Season 1)
August 17th
A Man for All Seasons (1966)
The Way We Were (1973)
August 18th
August 19th
Bottersnikes and Gumbles – Season 1
Fearless (2016)
Steve Aoki: I'll Sleep When I'm Dead (2016)
August 20th
August 24th
August 25th
August 26th
Dawn of the Croods (Season 2)
Death in Paradise (Season 4)
Glitter Force (Season 2)
XOXO (2016)