Netflix Originals Coming to Netflix in October 2016
After an explosive month for Netflix Originals in September, we're looking ahead as to what's coming to Netflix in October 2016. September was a month of big, well-known Netflix Originals both returning and debuting and we have to say, it's a slightly different story for October. We're getting quite a few debut series including the first Netflix show with a big YouTuber at the helm. We'll also be getting the first season of the newly acquired sci-fi series Black Mirror and the return of the sitcom The Ranch.
The 13th
October 7th

Ava DuVernay (pictured) is no stranger to making documentaries but this will be the first that she has produced for Netflix. Titled The 13th it'll plan to cover in-depth the 13th Amendment to the Constitution that states "Neither slavery nor involuntary servitude, except as a punishment for crime whereof the party shall have been duly convicted, shall exist within the United States." She'll take a deep dive into the US's history with this amendment and the modern form of slavery in the mass criminalization of millions of Americans.
Russell Peters: Almost Famous
October 7th

In October, we'll see the fourth comedy special from Russell Peters, one of the earlier comics to get a standup special on the service. His first special, called Notorious premiered almost three years ago and he's back with a taping of one of his shows in his 2016 tour, Almost Famous. His show will feature two main topics, Race and Family.
The Ranch: Season 1 Part 2
October 7th – Not available in Korea

It will be six months since we got the first dosage of The Ranch on Netflix and it's long awaited return is finally here. In the first half, the scene has been set for our three boys running the failing family ranch. All three stars are scheduled to return for the second half and furthermore, we're psyched that even more episodes will be coming most likely in 2017. This will probably be the fan-favorite of the Netflix Originals heading our way in October.
Mascots – Movie
October 13th

Mascots headlines the Original movies heading our way in October. The comedy movie filmed in a mockumentary format will see a big cast of well-known comics which we'll cover in just a second. The premise of the film takes the spotlight away from the athletes and instead focus on the World Mascot Association championships called the Gold Fluffy Award. Christopher Guest is behind the show and it stars Chris O'Dawd, Jane Lynch, Fred Willard, Zach Woods and Jennifer Coolidge.
Haters Back Off
October 14th

Netflix is going after YouTube talent with their debut series for Haters Back Off. Currently scheduled for release in the middle of the month, the eight episodes will tell the story of the YouTuber Colleen Ballinger or known as PsychoSoprano and her rise to fame. The series also The Office's Angela Kinsey on board as well as Erik Stocklin and Steve Little. The show will break ground as the first scripted series created off of the back of a YouTube celebrity.
Black Mirror: Season 3
October 21st

Black Mirror is a show previously hidden deep in the Netflix library and for those who have tried it, you'll know the struggle in trying to convince others to watch it. With a third season being produced exclusively for Netflix, it'll have a lot more episodes than we've had in the first couple seasons but that doesn't mean quality is going to be hindered.
Charlie Brooker's episodic series looking at a different scenario in each episode involving technology in some form will be returning next month and it's our pick of the month.
Midnight Diner -TOKYO Stories-
October 21st

For fans of Japanese dramas, Midnight Diner will be available to stream from the end of October. It tells the story of a diner that's only open from midnight to 7am and only provides its patrons with whatever they request. Each episode takes a look into a different character, kind of like how Orange is the New Black does.
Joe Rogan: Triggered
October 21st

This will be Joe Rogan's first foray into the world of Netflix Original standup although not his first appearance on Netflix. His other show, Joe Rogan Live from way back in 2006 is also currently available on Netflix. 10 years later, his show called Triggered will be premiering on Netflix and it'll be exploring having kids, Santa Claus and talking to dolphins.
Into the Inferno
October 28th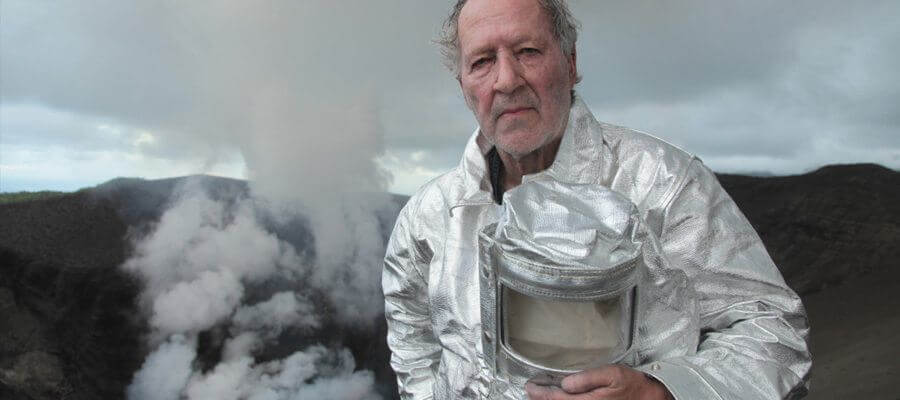 Premiering soon at the Toronto Film Festival, Into the Inferno was snapped up by Netflix for exclusive release at the end of October. Werner Herzog and volcanologist Clive Oppenheimer will be travelling across the world looking at the world's most dangerous volcanoes.