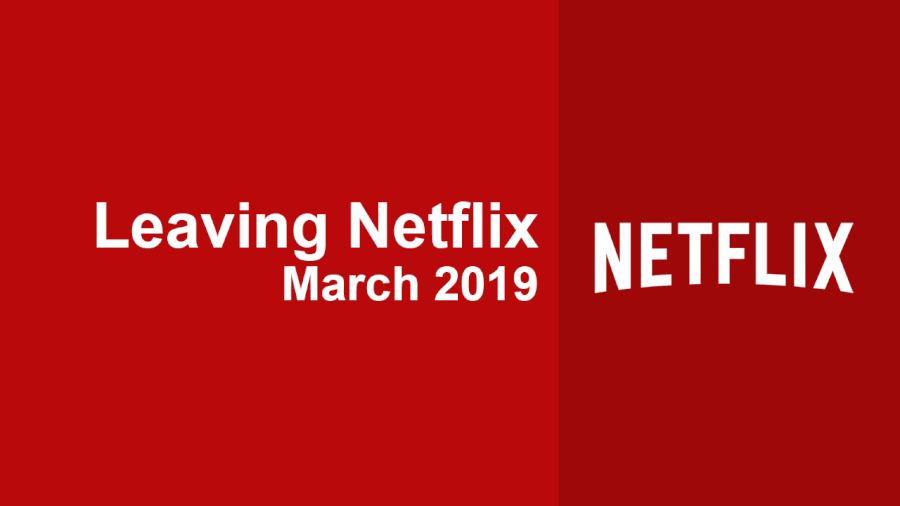 Here's your ever-updating list of what's being removed from Netflix in March 2019 on the United States Netflix library.
Already there are a few big titles scheduled for removal from Netflix in March. We'll have the full list below and continue to update highlights as the month progresses.
Just as a quick reminder, this post is updated throughout both February and March to include all the scheduled removals. Not all shows and movies featured will leave as removal dates are subject to change. We get word of new titles around 30 days before their removal plus we'll get an extended list from Netflix in the last couple weeks of February.
Law & Order season 18 will be leaving the service in March meaning that all seasons of Law & Order will no longer be on Netflix. That also means that seasons 19 & 20 additions now seem impossible.
The other big show leaving Netflix in March so far is Drop Dead Diva, a drama series from Lifetime that wrapped up in 2016.
Don't forget, we've got all your February 2019 removals here plus we'll give you a heads up daily of what's scheduled to leave the next day on our what's new section.
Full List of What's Leaving Netflix in March 2019
March 1st
A Little Princess (1995)
Adult Beginners (2014)
Astro Boy (2009)
Before We Go (2014)
Bo on the Go! (1 Season)
The Breakfast Club (1985)
Bruce Almighty (2003)
Cape Fear (1991)
Christine (1983)
The Cider House Rules (1999)
Clangers (1 Season)
The Dark Knight (2008)
Don Verdean (2015)
The Experiment (2010)
The Fifth Estate (2013)
Fresh Meat – 2 Seasons (2012)
Friday (1995)
Friday After Next (2002)
Ghostbusters (1984)
Ghostbusters 2 (1989)
The Gift (2015)
The Great Raid (2005)
Heaven Knows What (2014)
Hostage (2005)
I Am Number Four (2011)
I Am the Ambassador (2 Seasons)
Jafar Panahi's Taxi (2015)
King Kong (2005)
The Little Rascals (1994)
Nacho Libre (2006)
The Negotiator (1998)
Next Friday (2000)
Pearl Harbor (2001)
People Like Us (2012)
Rolling Stones: Crossfire Hurricane, aka Crossfire
Hurricane (2012)
The Scorpion King 2: Rise of a Warrior (2008)
Sniper (1993)
The Strangers (2008)
United 93 (2006)
We Are Not Alone (2016)
White Coffin (2016)
March 2nd
Houdini (2-Part Mini-Series)
Law & Order: Special Victims Unit (Season 18)
March 3rd
Drop Dead Diva (6 Seasons)
March 6th
March 7th
Luxury Travel Show (1 Season)
Race of Life (1 Season)
March 9th
Lockup: Extended Stay (1 Collection)
The Returned [American version] (1 Season)
March 15th
Alaska State Troopers (Season 4)
Alien Deep with Bob Ballard (1 Season)
Brain Games (Seasons 2-4)
Hive Alive (2-Episode Mini-Series)
Locked Up Abroad (Season 8)
Mega Builders (Season 5)
Monster Fish (Seasons 4-6)
Underworld, Inc. (2 Seasons)
March 17th
Beauty and the Beast (2017) Disney Movie
Last updated: February 18th, 2019