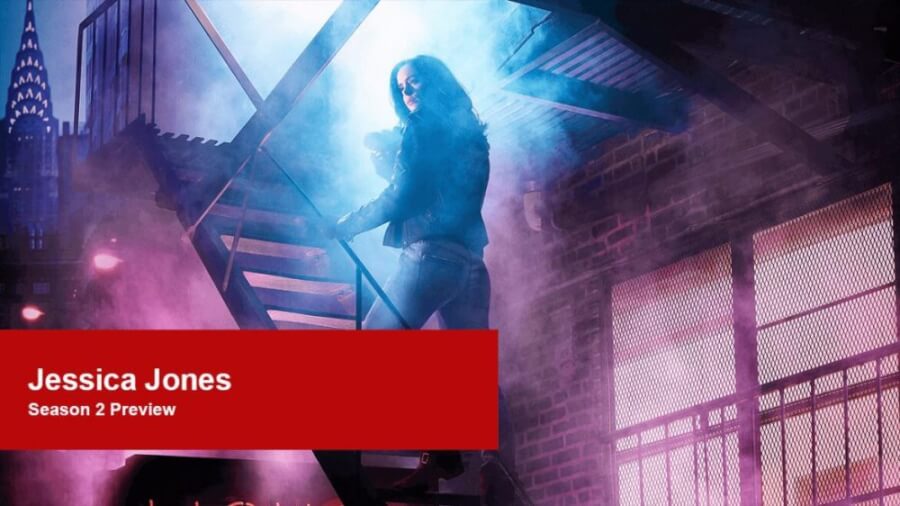 Jessica Jones was Marvel's second Netflix release in 2015, 7 months after the initial Debut of Daredevil. Below you will find everything we currently know about the second season of 'Jessica Jones', including release date, her role in the new Defenders series, and possible crossovers/villans. 
Jessica Jones (played by Krysten Ritter) is an ex-superhero who now sufferers from PTSD following her traumatic experience with her "ex-boyfriend" Kilgrave (David Tennant). Even though Jessica is a tough bad ass, she still struggles with her demons, inside and out. Jessica's powers include super strength and the ability to jump great distances, she put's these gifts to good use and starts to build a career as a hot-headed private investigator, and quite a good one at that. Everything seems to be going smoothly for Jessica until the man who tormented her re-surfaces and once again brings chaos to her life.
The first season was arguably one of the best out of all the Defenders and a pleasant introduction for this previously unknown Marvel Hero. What definitely helped the show was its superb villain played by David Tennant, so when season 2 comes around they will have a hard job with matching it after the climatic finale.
Article Continues Below...
---
From the new trailer that released in February, it looks like the show is going to delve into more of Jessica's past surrounding her parents' death, and the experiments that supposedly gave her powers in the first place. Fans of the comics and her character, in general, should be looking forward to this.
---
Returning Cast Members
A brief list of all the confirmed Characters/Actors confirmed to be returning in Season 2:
Krysten Ritter (Jessica Jones)
Rachel Taylor (Trish Walker)
Wil Traval (Will Simpson/Nuke)
Carrie-Anne Moss (Jeri Hogarth)
Many have not been officially confirmed yet but we can expect…
Eka Darville (Malcolm Ducasse)
Mike Colter (Luke Cage)
Susie Abromeit (Pam)
…to also be returning for the second season.
Role in 'The Defenders'
If you are an avid fan of Marvel's new Netflix shows then you should already be familiar with the upcoming 'Defender' series that will combine all four hero's (Jessica Jones, Daredevil, Luke Cage and the Iron Fist) in an all out war against the Hand.
From what we can initially gather from the Official Trailer below is that Jessica Jones is first introduced to Matt Murdock while she is under arrest for supposedly stealing evidence and getting a witness killed. Some pretty heavy charges that we're sure Matt will solve with ease. We already know that Jessica doesn't particularly 'play well' with others, so it will be interesting to see all the heroes try and get along.
https://www.youtube.com/watch?v=4h3m7B4v6Zc
More Crossovers in Season 2?
If you watched the first season of Jessica Jones that you should remember Luke Cage being quite 'involved' in the season. We don't particularly expect this to stop anytime soon, and depending on the timelines we are more than likely going to see Daredevil and the Iron Fist play a role in the second season as well (Even if it's only briefly).
Season 2 Villian
After the climatic end to the first season, many people have been left wondering how the showrunners are even going to attempt to match the malevolent presence of Kilgrave. A popular theory is that we have already been introduced to one of the main antagonists of the season, and it is in fact Officer Bill Simpson, the police officer that Kilgrave briefly controls, who then becomes an asset for both Jessica and her Sister Trish. By the end of the season, Bill is clearly addicted to these little pills that give him the reaction time, strength and endurance of a Super Soldier.
Once Officer Simpson resorted to the Red, White and Blue pills, comic books fans immediately realized that he is, in fact, the Marvel Character/Villian 'Nuke', a crazed patriotic Supersoldier from the same program as 'Wolverine'.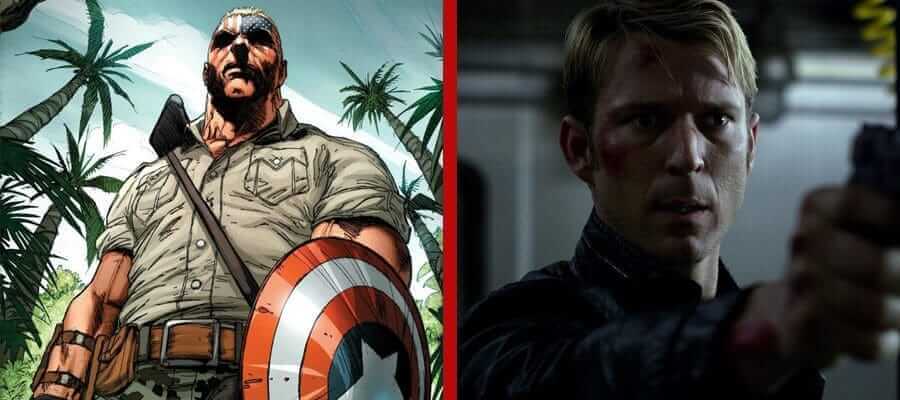 Season 2 Release Date
In January 2016 the second season was ordered and filming began back in April of this year, interestingly alongside the filming of the Defenders series. After a 2 year wait, we finally know that the release date for Jessica Jones Season 2 is March 8th, 2018.
Check out the new trailer that hit on the 7th of Febuary 2018.
https://www.youtube.com/watch?v=nTtsq1QkASM
Are you looking forward to more Jessica Jones? Let us know in the comments below!