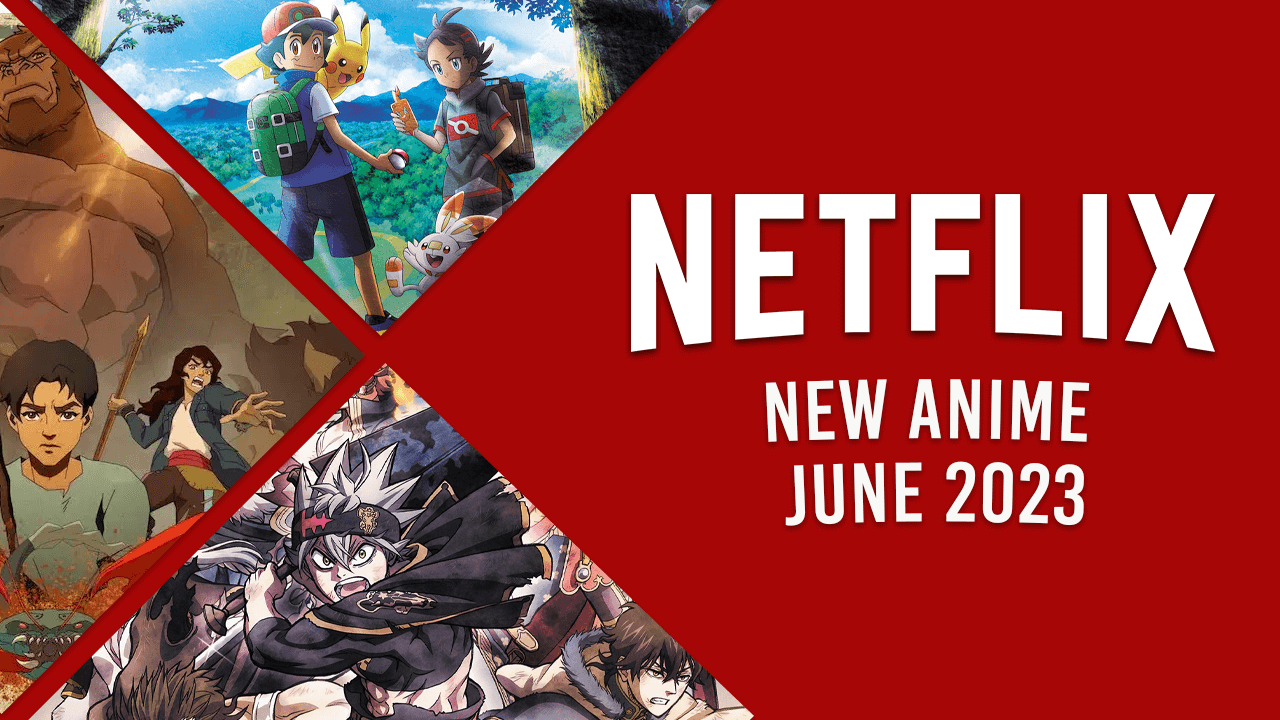 June is already setting up to be another strong month for new anime titles on Netflix. This month will see the return of Pokemon: Ultimate Journeys, the arrival of the Black Clover movie, the new King Kong anime, and the long awaited animed adaptation of Ōoku: The Inner Chambers.
N = Netflix Original
Below is the scheduled list of anime coming to Netflix US in May 2023:
Article Continues Below...
---
New Anime Movies Coming to Netflix in June 2023
Director: Ayataka Tanemura
Genre: Action, Adventure, Fantasy | Runtime: 110 Minutes
Cast: Marie Iitoyo, Gakuto Kajiwara, Miyuki Sawashiro, Toshihiko Seki, Nobunaga Shimazaki
Netflix Release Date: Tuesday, June 16th, 2023
After a 3 month delay, Netflix subscribers will finally be given the worldwide release. however, there is still no word if the Black Clover anime is coming anytime soon.
Asta, a boy born with no magic in a world where magic is everything, and his rival Yuno, a genius mage chosen by the legendary 4-leaf Grimoire, have together fought a number of powerful enemies to prove their power beyond adversity and aim for the top mage "Wizard King". Standing in front of Asta and Yuno, who dreams of becoming the Wizard King, are the Wizard Kings from the past. Conrad Leto, Julius Novachrono's predecessor Wizard King, once respected by the people of Clover Kingdom but suddenly rebelled against the kingdom and was sealed away, has been resurrected. Now he aims to use the "Imperial Sword" to resurrect the 3 most feared Wizard Kings in history, Edward Avalaché, Princia Funnybunny, and Jester Garandaros, and take over the Clover Kingdom.
---
New Anime Series Coming to Netflix in June 2023
Seasons: 1 | Episodes: TBA
Genre: Action, Adventure | Runtime: TBA
Cast: TBA
Netflix Release Date: Monday, June 22nd, 2023
Expanding upon the Kong and Godzilla cinematic universe, a new anime series set sometime between the events of Kong: Skull Island and Godzilla vs. Kong.
A group of kind-hearted explorers rescue Annie from the ocean, unaware that their act of heroism will lead them to the treacherous Skull Island. This enigmatic place is home to bizarre creatures and terrifying monsters, including the mighty titan himself, Kong.
---
Parts: 3 | New Episodes: 15
Genre: Action, Adventure | Runtime: 23 Minutes
Cast: Zeno Robinson, Sarah Natochenny, Ryan Bartley, Ray Chase, Alejandro Saab
Netflix Release Date: Tuesday, June 23rd, 2023
Ash prepares to face the biggest battle of his journey as a Pokemon trainer as he takes on Lee, one of the world's strongest trainers, and Pokemon Master of the Galar region, in the final battle of the Master's Eight Tournament.
It's all come down to this. 💥

Mark your calendars—the final battles from the Masters Eight Tournament unfold in exciting episodes of Pokémon Ultimate Journeys: The Series, coming 6/23 to Netflix! https://t.co/Cuumr3EdNP pic.twitter.com/pfgdA7aLOD

— Pokémon (@Pokemon) May 10, 2023
---
Seasons: 1 | Episodes: TBA
Genre: Drama, Fantasy, Romance | Runtime: TBA
Cast: Yûki Kaji, Mamoru Miyano, Tomokazu Seki, Jun Fukuyama, Kikuko Inoue
Netflix Release Date: Monday, June 29th, 2023
Before the release of the anime adaptation, Fumi Yoshinaga's award-winning manga has already been adapted into a live television drama and a live-action film. Popular in their own rights, it will be interesting to see how the anime adaptation will match up against its live-action counterparts.
In an alternate history where the male population is nearly decimated, eligible men serve as concubines to the woman shogun inside the walls of the Ooku.
---
Which of Netflix's new anime are you looking forward to watching in June 2023? Let us know in the comments below!