When will Part 5 (Season 3) of The Ranch be on Netflix?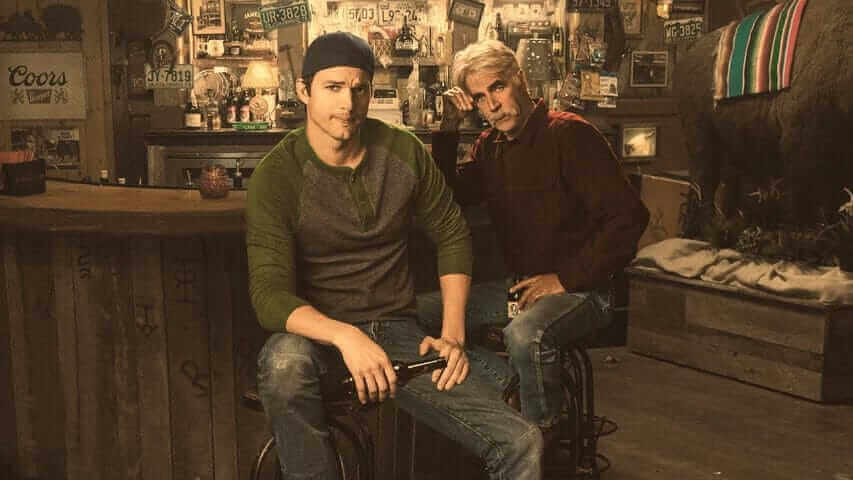 The Ranch will be returning to Netflix likely twice throughout 2018 with parts 5 & 6. These two parts collectively will make up season 3 and if you're looking for the release date, we have got the release schedule below. 
The show remains one of the most popular comedy sitcoms on Netflix thanks to its well-written script and stars on the project including Ashton Kutcher, Danny Masterson and Sam Elliott. The series first released back in 2016 and has been getting regular drops.
Unlike most shows both on and off Netflix, the naming convention is slightly different for The Ranch. Netflix splits each season up into two parts both consisting of ten episodes.
Has the series been renewed?
Yes! Even before part 4 just landed on Netflix on December 15th, Netflix had already renewed the show for season 3 during the summer.
Changes on the show
If you've been keeping up with all the gossip and news outside of the show's storyline you'll know that Netflix has been in some hot water regarding one of the shows key stars, Danny Masterson. 2017 saw him have several allegations made against him and it forced Netflix to write him out of the next season. It's worth noting he will be appearing in part 5 of The Ranch but not part 6.
Netflix has yet to announce a replacement for the actor who has furiously denied the allegations. Danny has already been filmed in the ten episodes which will make up part 5 which implies that part will be out quite soon.
The Ranch Part 5 Release Date
Although the gap between season 1 and season 2 was eight months, the period of time between the two parts has always been around six months. Given the filming for part 5 has already concluded, it's likely that part 5 could stick to the six-month turnaround meaning a release date of May 2018. If it gets delayed, it may be after June or July before part 5 arrives on Netflix.
The Ranch Part 6 Release Date
This will ultimately depend on part 5's release date but that doesn't mean we can't hazard a guess. Operating on the same timeline above, part 6 of The Ranch will be on Netflix sometime between November 2018 to January 2019.
Are you excited for more episodes of The Ranch? Let us know in the comments box down below.