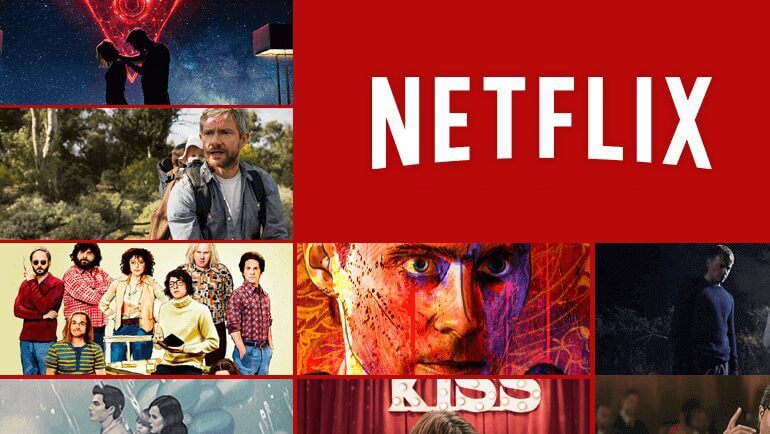 Netflix has already added some fantastic movies to Netflix this year and we're going to be picking out our favorite 10 that have been added so far in 2018. 
Traditionally, Netflix adds a new Original movie every Friday so check back to our what's new on Netflix section each Friday for the lowdown on what that movie is.
We'll update this once more towards the end of 2018 with the definitive list of the best new Original movies added throughout 2018. It's worth pointing out at this point to check out the other 100+ Netflix Original movies available right now.
Article Continues Below...
10. TAU
Director: Federico D'Alessandro
Cast: Maika Monroe, Ed Skrein, Gary Oldman, Fiston Barek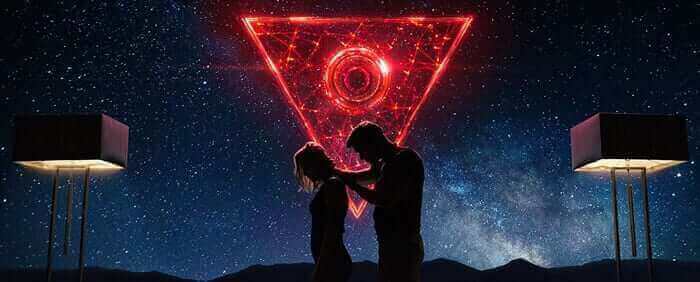 The critics weren't kind to this movie absolutely slamming it for being slow and having a poor script but this is exactly the type of movie that Netflix is best at. It's a passable flick that sports some impressive production given the limited area it operates in.
Despite all its flaws, there's still enough to keep you watching until the end and actually touches on some artificial intelligence concepts which will keep the sci-fi fans engaged too.
---
9. The Cloverfield Paradox
Director: Julius Onah
Cast: Gugu Mbatha-Raw, David Oyelowo, Daniel Brühl, John Ortiz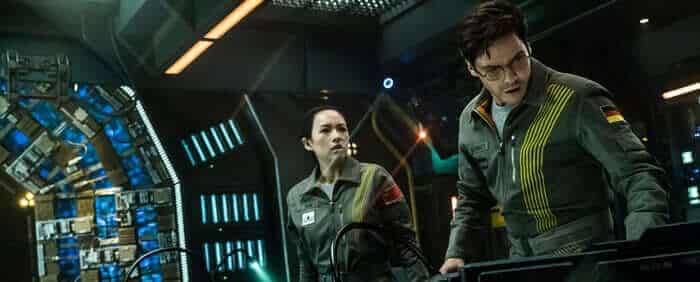 Once again, this is another sci-fi pick up by Netflix and once again, it got absolutely slammed by critics. It did sport a promotional campaign that was completely unbeknownst to its audience. It was first announced and released on Superbowl 2018.
The movie sets to bridge the gap and explain the universe that the two previous Cloverfield movies and perhaps some of Bad Robot's other properties together.
---
7. Cargo
Director: Ben Howling, Yolanda Ramke
Cast: Martin Freeman, Anthony Hayes, Susie Porter, Caren Pistorius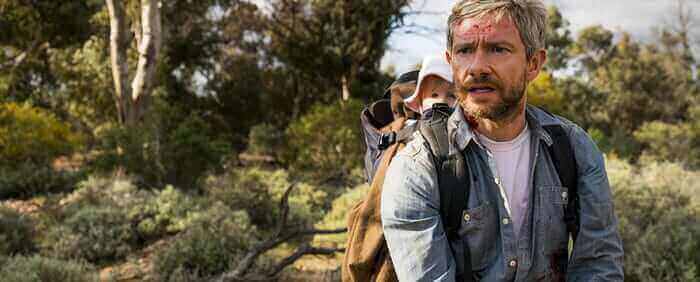 Throughout our first watch of Cargo, we couldn't quite work out where it was going and its the lure that keeps you on your edge of the seat throughout. Featuring a fantastic solo performance by Martin Freeman we travel the Australian wilderness desperate to find a home for his daughter after a zombie-like outbreak hits the region.
The movie vastly improves on 2013's movie short that the movie i based on and should be on your list particularly if you're a fan of Martin Freeman's excellent back catalog.
---
6. A Futile and Stupid Gesture
Director: David Wain
Cast: Frank Gingerich, Morgan Gingerich, Annette O'Toole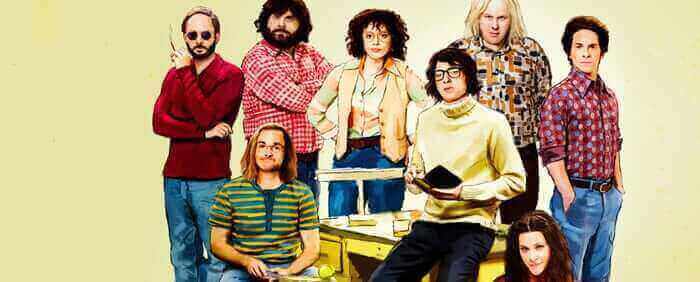 Sporting one of the most impressive casts of any Netflix Original movie to date, this biopic of the late Douglas Kenney. The series is set in the 1980's and 80's at the height of the National Lampoon media empire and takes a look at the media empire but more importantly, its often troubled leader.
Although the movie scored relatively mixed scores with critics, it was taken better with fans particularly those who are fans of the National Lampoon titles.
---
5. 6 Balloons
Director: Marja-Lewis Ryan
Cast: Abbi Jacobson, Dave Franco, Charlotte Carel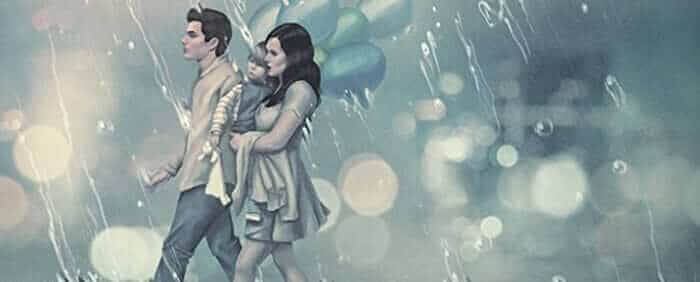 This hard-hitting drama features a small cast and relies on the quality of its cast deliver a story that will be pain-stakingly too real for some. Abbi Jacobson plays a loving sister who discovers that her brother has relapsed on heroin.
It's a harrowing tale which is perhaps summarised best by Variety who wrote: "You can't help feeling that something terrible will happen at any moment, unless something worse happens first."
---
4. The Outsider
Director: Martin Zandvliet
Cast: Jared Leto, Tadanobu Asano, Kippei Shîna, Shioli Kutsuna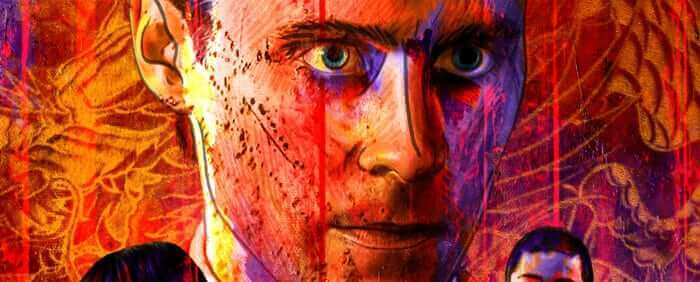 Your enjoyment of this movie will ultimately depend on your fondness of Jared Leto. He's an actor which pretty much cuts audiences down the middle and this movie won't do much to change your mind in either direction.
The movie is set in post-WW2 Japan is about an ex-US militiary person who joins the Yakuza. The movie wasn't without criticism but features fantastic production and a passable story.
---
3. Calibre
Director: Matt Palmer
Cast: Jack Lowden, Martin McCann, Tony Curran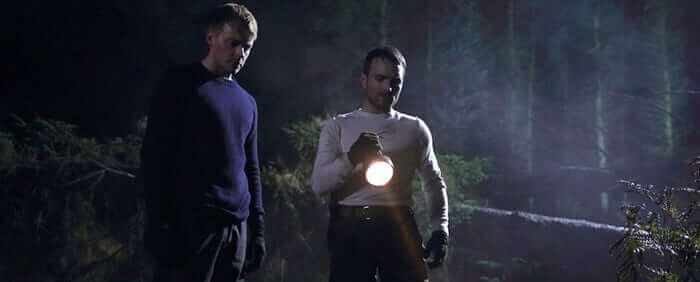 The only British movie on this list so far comes from Matt Palmer who wrote and directed this gripping thriller which sees two friends head up to the Scottish highlands for a spot of hunting. The trip quickly takes a sharp turn for the worse and continues going downhill from there.
The quality of the acting from all involved is what will keep you on your toes and leave you stunned once the credits start rolling. A must-watch.
---
2.  The Kissing Both
Director: Vince Marcello
Cast: Megan du Plessis, Lincoln Pearson, Caitlyn de Abrue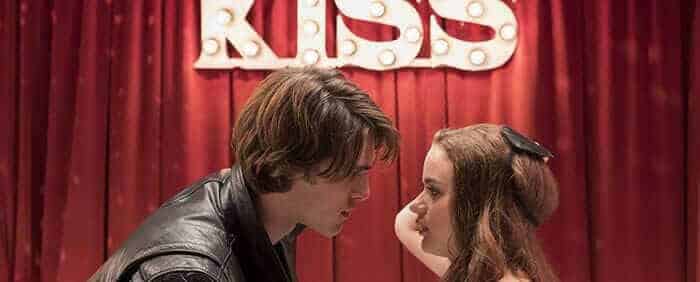 Although this movie is in no way a breakthrough or provides anything new to the romantic comedy genre, it does hit all the right notes of a proven formula. The movie sees a high school student forces to confront her secret crush at a Kissing Booth.
It scored well with fans when it landed on Netflix back in May and became an instant hit.
---
1. Come Sunday
Director: Joshua Marston
Stars: Chiwetel Ejiofor, Gerard Catus, Allie McCulloch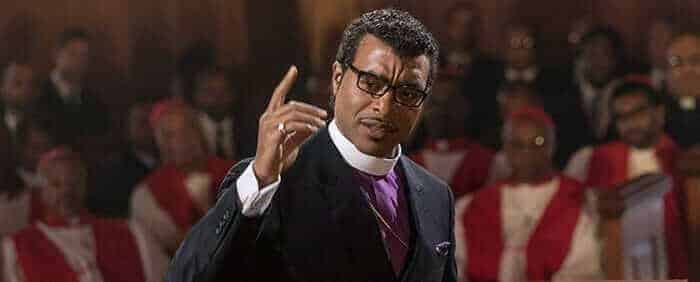 Every year, Netflix releases a movie that's clearly intended to impress the higherups at award ceremonies. You can't help but point the finger to Come Sunday as the 2018 movie that's designed to do exactly this.
The movie sees Carlton Pearson, an evangelist who comes under fire for believing and preaching that there is no hell. Fantastic performances featured all around but in particular from the lead, Chiwetel Ejiofar who is no doubt going places.
Have we missed any Netflix Original movie that you think deserves to be on our list? Let us know in the comments.