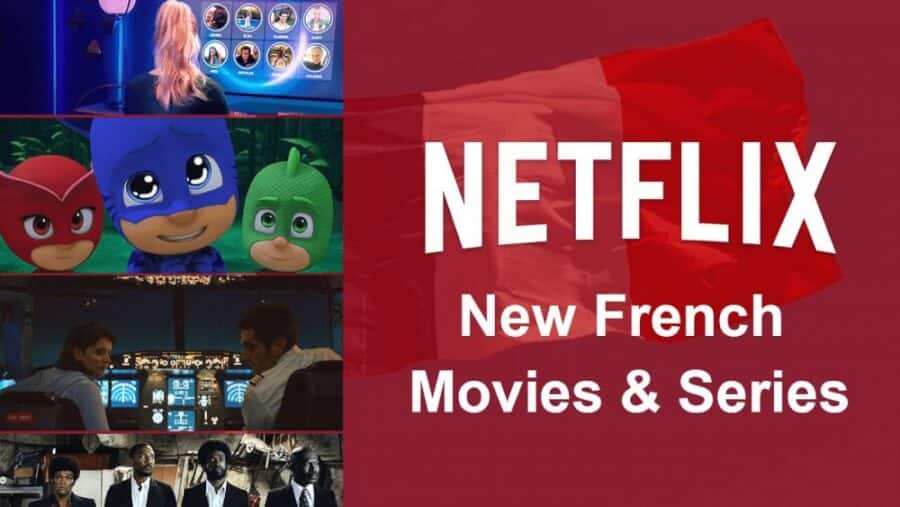 Since we're halfway through 2020 (and what a year it's been), we thought we'd take a look at some of the great French-language content to arrive on Netflix so far. The streaming giant has a great selection of French content, including animations, thrillers, documentaries, romances, and comedies. 
Just to add: this list features the best French-language content available on Netflix US. However, when Netflix adds foreign-language content, it usually licenses it for global streaming. So, wherever you are in the world, you should be able to watch these amazing French movies and series on Netflix.
---
The Circle France (Season 1)
N
Can't get enough of The Circle? You're in luck!
Article Continues Below...
The French version of this hit reality series was released in April 2020. Contestants must reside in a special apartment building, only communicating with their neighboring contestants through the game's custom social network: the circle. They can decide to be themselves, or take on a completely different identity. 
---
Until Dawn (Season 1)
N
Have you ever spent the night in a haunted house? That's exactly the premise of this French Netflix Original. 
A group of comedians must spend the night in a spooky location. As well as the usual 'things that go bump in the night', there's also some icky pranks set up by the producers.
---
PJ Masks (Season 2)
This sweet animates series features a trio of normal kids who start fighting crime when bedtime rolls around. Together, Amaya, Greg, and Connor are the superhero team, PJ Masks.
---
Gang of the Caribbean (Movie)
This 2016 movie follows Jimmy, a West Indian ex-pat in 1970s France. Disillusioned with his life, he joins an idealistic criminal gang. Of course, things don't run as smoothly as anticipated…
---
Into The Night (Season 1)
N
This Belgian sci-fi thriller has a lot going on. In an apocalyptic world, passengers on an overnight flight are hijacked. Sunlight is deadly, so the plane must fly on into the night to escape.
---
Full List of New French Series & Movies on Netflix in 2020
| Title Name | Genre | Type |
| --- | --- | --- |
| Until Dawn | Reality | Series |
| PJ Masks | Animated | Series |
| Close Enemies | Crime, Thriller | Movie |
| Gang of the Caribbean (Le gang des Antillais) | Crime, Thriller | movie |
| Miraculous: Tales of Ladybug & Cat Noir | Animated | series |
| Voulez-vous rire avec moi ce soir? | Documentary | standup |
| I Am Jonas | Drama, Romance | movie |
| Fary: Hexagone | Comedy | series |
| Vampires | Drama, Fantasy, Horror | series |
| The Decline | Thriller | movie |
| The Circle France | Reality | series |
| School Life | Comedy, Drama | movie |
| Fary: Hexagone | Comedy | series |
| Earth and Blood | Action | movie |
| Get In (Furie) | Thriller | movie |
| Into the Night | Drama, Sci-Fi, Thriller | series |
| Inhuman Resources | Drama, Thriller | series |
| 2 Alone in Paris (Series Two) | Comedy | movie |
| Can You Hear Me? (M'entends-tu?) | Comedy, Drama | series |