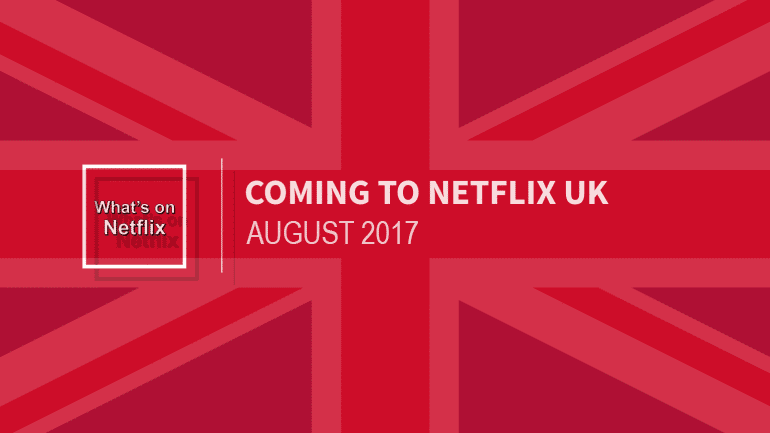 Below you will find everything you need to know about what's coming to Netflix UK is August 2017. We have a long and exciting list that includes films and weekly episodes that are airing throughout August.
Check out our full preview of Netflix Originals coming in August to get a detailed overview and highlights from the month. We have also included some additional highlights below on titles that you should keep your eye out for.
New Addition Highlights
Rick and Morty – Season 3
Atypical – Season 1
Marvel's The Defenders – Season 1
Dragons: Race to the Edge – Season 5
Death Note (2017)
Wet Hot American Summer: Ten Years Later (2017)
New TV Series – Netflix UK August 2017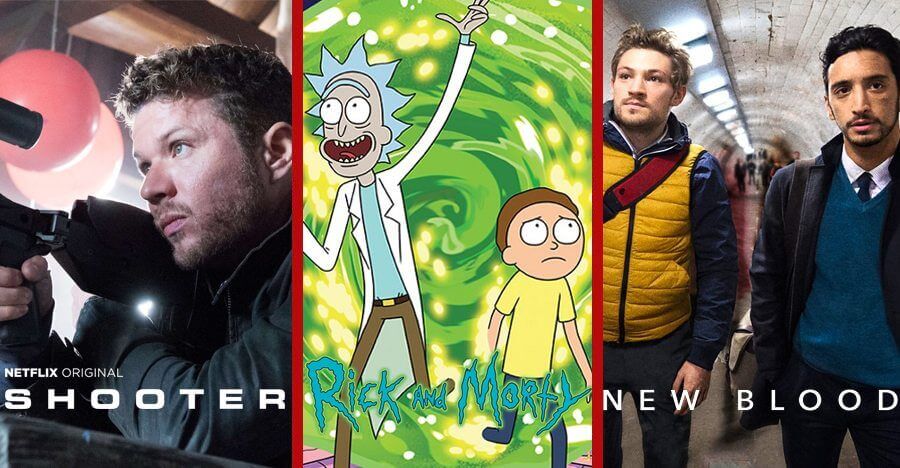 Article Continues Below...
Excluding the mass of Netflix originals being added this month, there are plenty of other great independent, 3rd-party TV series being added to Netflix. The most noticeable being the long-awaited 3rd season of 'Rick and Morty', as well as the BBC Crime Drama 'New Blood'. Also, the popular series 'Shooter' is continuing throughout August.
New Movies – Netflix UK August 2017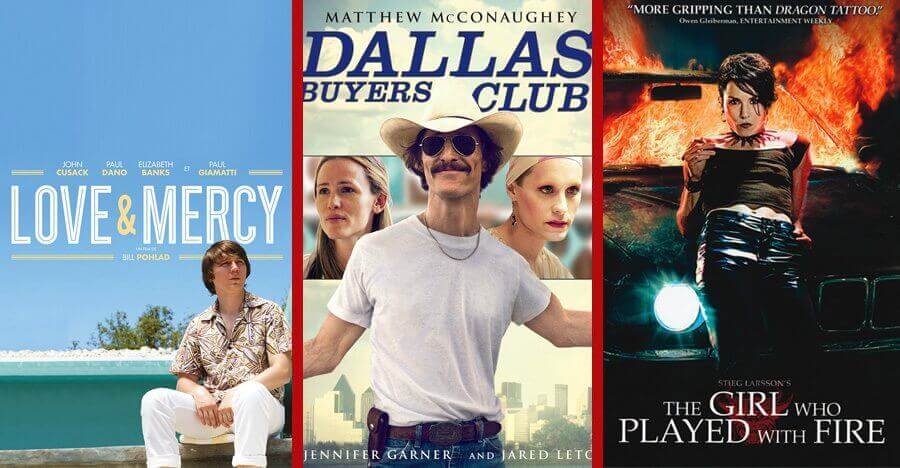 As well as TV shows, this month also brings plenty of new Movies to the table. Most of the movies arrive on the 1st but keep your eye out, because there are some good ones scatter throughout the August list.
The 3-time Oscar winning 2013 film 'Dallas Buyers Club' will be available to stream, along with another Biography titled 'Love & Mercy', about the front man of the Beach Boys, Brian Wilson. Another popular film that will be streamable, is the Crime, Drama 'The Girl Who Played with Fire' which is part of a trilogy originally written by Stieg Larsson.
Full list of Titles Coming to Netflix UK
1st August
Dallas Buyers Club (2013)

New Blood: Season 1 (2016-)


All Stars (2013)

Maz Jobrani: Immigrant (2017) Netflix Orignal

The Beach (2000)


Shadowhunters: The Mortal Instruments: Season 2, Episode 18 (2016-)

Bountiful Blessings: Season 1 (2011)

Dark Net: Season 1 (2016-)

Entangled: Season 1 (2014)

Fartsa: Season 1 (2015-)

Hogie the Globehopper: Season 1 (2016-)

Justice in the City: Season 1 (2012)

Locust: Season 1 (2015-)

Method: Season 1 (2017-)

Penn & Teller: Season 1 (2003-)

The Dream Catchers: Season 1 (2017-)

The Family Court: Season 1 (2012)

The Golden Path: Season 1 (1992-)

The In-Laws (2003)

The Little Nyonya: Season 1 (2008-)

The Truth: Season 1 (2016-)

Together: Season 1 (2015-)

Under Arrest: Season 6 (1993)

Vroomiz: Season 3 (2012-)

We Speak Dance: Season 1 (2004-)

World War II in Colour (2009)

Anarkali of Aarah (2017)

Chuttalabbayi (2016)

Right Right (2016)

The Wedding Party (2016)

Bruno and Boots: Go Jump in the Pool (2016)

Hippopotamus (2017)

The Truth About Alcohol (2016)

Women Who Kill Lions (2016)

Tie The Knot (2016)

AWAKE, A Dream From Standing Rock (2017)

The Blind Christ (2016)

Miraculous: Tales of Ladybug & Cat Noir: Season 1 (2015-)

Naruda DONORuda (2016)

Savage Dog (2017)

Below Her Mouth (2016)

Boyka: Undisputed (2016)

Houston, We Have a Problem (2009)

Opening Night (2016)

Max Steel (2016)

The Bomb (2016)

Inspector Gadget: Season 2 (2015-)

Horrid Henry: The Movie (2011)

Wake Wood (2009)

Seed Of Innocence (1980)

Robot Jox (1989)

Son of the Pink Panther (1993)

Curse of the Pink Panther (1983)

Trail of the Pink Panther (1982)

Dumb and Dumberer: When Harry Met Lloyd (2003)

The Great Train Robbery (1979)

Revenge of the Pink Panther (1978)

The Pink Panther Strikes Again (1976)

The Birdcage (1996)
2nd August
Shooter: (Season 2, Episode 3)

Killjoys: Season 2 (2015-)

Jab We Met (2007)

Godzilla (1998)
3rd August
When the Bough Breaks (2016)

Suits (Season 7, Episode 4) 

The day of the Jackal (1973)
4th August
Alan Saldaña: Mi vida de pobre (2017)

Chelsea: Season 2 (2016)

Lockup: State Prisons: Collection 1 (2005)

The Headhunter's Calling (2016)

Dope (2015)

Wet Hot American Summer: Ten Years Later (2017)

Netflix Original

Love & Mercy (2014)

Icarus (2017) Netflix Original
Voltron: Legendary Defender (Season 3)

Netflix Original
5th August
6th August
Selfless (2015)

Orphan Black (Season 5, Episode 9)

Rick and Morty (Season 3, Episode 2)
7th August
The Black Room (2016)

Hostel (2005)
8th August
Shadowhunters: The Mortal Instruments (Season 2, Episode 19)

First Love: Season 1 (2016)

Good Time: Season 1 (2017)

Hey, Kids!: Season 1 (2016)

If Life Cheats You: Season 1 (2016)
9th August
Shooter (Season 2, Episode 4)

The Base (1999)
10th August
Diary of an Exorcist – Zero (2016)

Shut In (2016)

Suits (Season 7, Episode 5)
11th August
Chelsea: Season 2 (2016)

Sweet Sixteen (2002)

True and the Rainbow Kingdom (Season 1)

Atypical (Season 1)

Netflix Original

Home: Adventures with Tip & Oh (Season 3)

Naked – Netflix Original
12th August
13th August
Orphan Black (Season 5, Episode 10)

The Night Shift (Season 4, Episode 7)

Mission Control: The Unsung Heroes of Apollo (2017)

Rick and Morty (Season 3, Episode 3)
14th August
The Outcasts (2017)

Bride and Prejudice (2004)
15th August
Shadowhunters: The Mortal Instruments (Season 2, Episode 20)

Brad Paisley's Comedy Rodeo (2017) Netflix Original

We're No Animals (2013)

The Sweet Life (2016)

Blackadder (Season 3 and 4)
16th August
Shooter (Season 2, Episode 5)

Envy (2004)
17th August
The Girl Who Played with Fire (2009)

Suits (Season 7, Episode 6)
18th August
Chelsea (Season 2)

Marvel's The Defenders (Season 1) Netflix Original
Glitter Force Doki Doki (Season 1)

Netflix Original

What Happened to Monday (2017)

Dinotrux (Season 5) Netflix Original
19th August
What She Put on the Table: Seasons 1 (2017)

Hide and Seek (2005)

Triple Nine (2016)
20th August
The Night Shift (Season 4, Episode 8)

Rick and Morty (Season 3, Episode 4)
21st August
All About Love: Season 1 (2001)

Unacknowledged (2017)

Bad Rap (2016)

Dickensian: Season 1 (2015)
22nd August
Lynne Koplitz: Hormonal Beast (2017)

Wasteland (2016-)
23rd August
Shooter (Season 2, Episode 6)

Feel Rich (2017)

Gothika (2003)
24th August
Suits (Season 7, Episode 7)
25th August
Chelsea (Season 2)

I.T (2017)

The D Train (2015)

Dragons: Race to the Edge (Season 5)

Netflix Original

Disjointed (Part 1)

Death Note (2017) Netflix Original

The Mist (Season 1)
26th August
Buster's Mal Heart (2016)
27th August
Rick and Morty (Season 3, Episode 5)
28th August
Ryan Hamilton: Happy Face (2017) Netflix Original

Mandela: Long Walk to Freedom (2013)
29th August
Dying to Know: Ram Dass & Timothy Leary (2014)

Killing Me Softly (2002)

Fantastic Four (2015)
30th August
Shooter (Season 2, Episode 7)

Boyz n the Hood (1991)
31st August
The Other Boleyn Girl (2003)

Suits (Season 7, Episode 8)