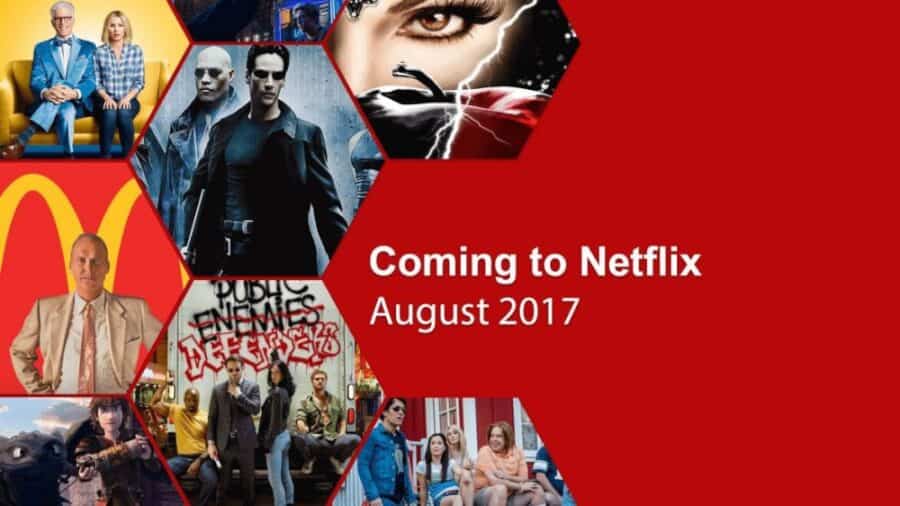 Welcome to your full preview of all the titles we know that are coming to Netflix. This includes all the Netflix Originals, TV series, documentaries, stand-up specials and of course, movies heading our way throughout the month of August.
In case you're not familiar with our format, below we'll cover all the titles that are pre-announced but there are always lots more titles added throughout the month. The best way to keep up with that is to visit our What's New on Netflix section where we update daily what's come to Netflix.
August 2017 Highlights
New Netflix Originals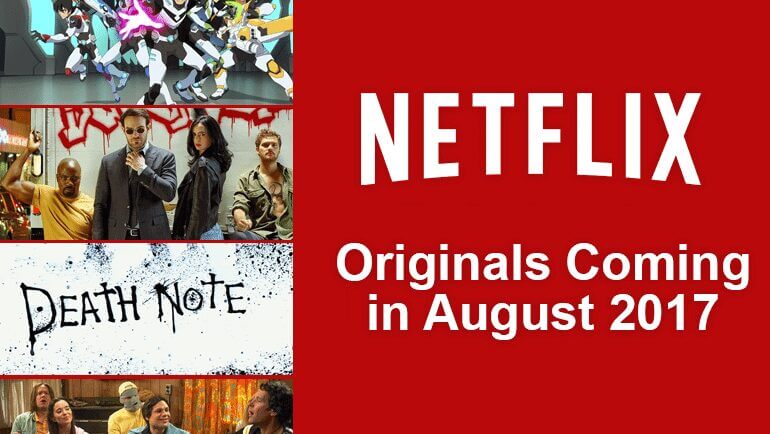 Article Continues Below...
Among the many Netflix Originals coming next month, The Defenders is perhaps the biggest highlight. With Daredevil, Jessica Jones, Luke Cage and Iron Fist teaming up together against the hand, it's perhaps the biggest show on Netflix ever to release on the service and is the product of many years of buildup. Eight episodes will be coming in the middle of the month.
The controversial Death Note will also be getting its debut in August. Not for the first time, an anime series is getting a Western adaptation and naturally that's going to cause some upset.
Elsewhere, two Dreamworks shows will be getting updates and they're regarded as the best. A new season of How to Train Your Dragon and also Voltron: Legendary Defender will be available by the end of the month.
New Movies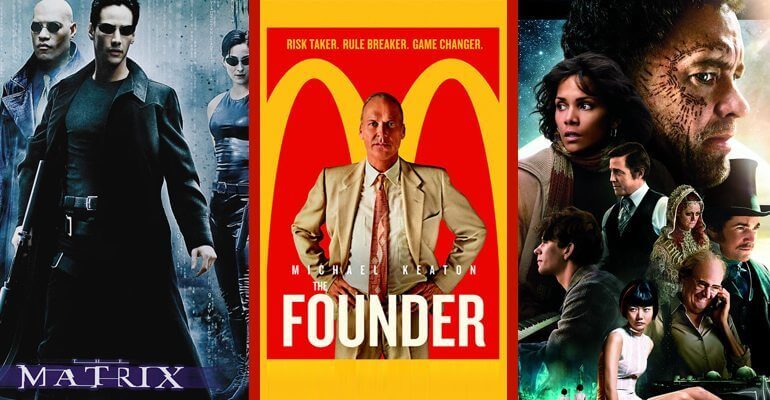 Netflix will be adding quite a bit for the Wachowski back-catalog on August 1st  including the entire trilogy of The Matrix. The first movie, in particular, was ground breaking when it first launched in 1999 and is one the best-rated sci-fi movies of all time. We'll also be getting Cloud Atlas, their mind-bending drama that spans five centuries with each cast member having multiple roles across each of the centuries.
A great pickup by Netflix this month is The Founder. It retells the story of how one of the biggest fast food chains came to be with some superb acting by Michael Keaton.
To keep the kids busy over the summer holidays Netflix will be releasing Arthur and the Invisibles on August 13th and A Cinderella Story on August 1st.
New TV Series

August is quite a weak month for third party TV series especially compared with recent months. Once Upon A Time is the biggest addition this month with the latest season. The ABC series continues to be one of the networks biggest hits and one of the most requested in recent months to be added to Netflix.
NBC drama The Good Place starring Ted Danson and Kristen Bell will be making its debut on Netflix early in the month.
For the kids (and probably a select few adults) more episodes are arriving for season 7 of My Little Pony: Friendship is Magic.
Complete List of New Titles on Netflix in August 2017
Here's the complete list of titles coming to Netflix that are confirmed:
August 1st
A Cinderella Story (2004)
Bad Santa (2003)
Cloud Atlas (2012)
Crematorium (Season 1)
Everyone's Hero (2006)
Funny Games (US)
Innerspace (1987)
Jackie Brown (1997)
Lord of War (2005)
Maz Jobrani: Immigrant Netflix Original Standup Special
Nola Circus (2015)
Opening Night (2016)
Practical Magic (1998)
Sleepy Hollow (1999)
Small Soldiers (1998)
Surviving Escobar – Alias JJ (Season 1) Netflix Original Documentary Series
The Addams Family (1991)
The Astronaut's Wife (1999)
The Bomb (2016)
The Hollywood Masters (Season 1)
The Last Mimzy (2007)
The Matrix (1999)
The Matrix Reloaded (2003)
The Matrix Revolutions (2004)
The Number 23 (2007)
The Royal House of Windsor (Season 1)
The Truth About Alcohol
The Wedding Party (2016)
Tie The Knot (2016)
Who Gets the Dog? (2016)
Wild Wild West (1999)
August 2nd
Jab We Met (2007)
The Founder (2016)
August 3rd
Sing (2016)
The Invisible Guardian (2017)
August 4th
Icarus Netflix Original Documentary
Voltron: Legendary Defender: Season 3 Netflix Original Series
Wet Hot American Summer: Ten Years Later: Season 1 Netflix Original Series
August 5th
August 8th
My Little Pony: Friendship Is Magic (Season 7 Episodes 1-13)
August 9th
August 10th
Diary of an Exorcist – Zero (2016)
August 11th
Atypical (Season 1) Netflix Original Series
Home: Adventures with Tip & Oh (Season 3) Netflix Original Series
Naked Netflix Original Movie
True and The Rainbow Kingdom (Season 1) Netflix Original Series
White Gold Netflix Original Movie
August 13th
Arthur and the Invisibles (2006)
Hot Property (2016)
Mission Control: The Unsung Heroes of Apollo (2017)
August 14th
The Outcasts (2017)
Urban Hymn (2015)
August 15th
Barbeque (2014)
Brad Paisley's Comedy Rodeo Netflix Original Standup Special
21 (2008)
A New Economy (2016)
All These Sleepless Nights (2016)
Donald Cried (2016)
Murderous Affair (Season 1)
My Ex-Ex (2014)
The Sweet Life (2016)
August 16th
August 18th
Dinotrux (Season 5) Netflix Original Series
Glitter Force Doki Doki (Season 1) Netflix Original Series
I Am Sam
Marvel's The Defenders (Season 1) Netflix Original Series
What Happened to Monday Netflix Original Movie
August 19th
August 20th
August 21st
AWOL (2016)
Bad Rap (2016)
Beautiful Creatures (2013)
Gomorrah (Season 2)
Unacknowledged (2017)
August 22nd
Lynne Koplitz: Hormonal Beast Netflix Original Movie
Sadie's Last Days on Earth (2016)
August 23rd
August 25th
Disjointed: Part 1 Netflix Original Series
Death Note Netflix Original Movie
DreamWorks Dragons: Race to the Edge: Season 5 Netflix Original Series
Once Upon a Time (Season 6)
August 29th
Bring It On: Worldwide #Cheersmack
Ryan Hamilton: Happy Face Netflix Original Standup Special
The Good Place (Season 1)
August 31st
We'd also recommend keeping an eye on titles due to expire throughout August.
So there you have it, August is looking like a pretty good month for Netflixers. What are you looking forward to and what else would you like to see added this month? Let us know in the comments below.