A new week is beginning and it's time to say goodbye to the weekend. You have something to cheer you up and keep you company, however: Netflix! Netflix will never leave you or let you down. Remember that.
Below we take a look at a few of the movies, series, and specials coming over the next seven days. For a recap of April, check out our full list of titles.
Looking for more suggestions? Head over to our Friday list with highlights from this past week.
Article Continues Below...
Reminder: Titles are subject to change.
---
AMO: Season 1
Netflix Original
Arriving April 9th
Netflix's first series from The Philippines, this drug war drama is the story of Joseph, a high schooler who expands his drug running while his cop uncle profits from corruption.
---
Greg Davies: You Magnificent Beast
Netflix Original
Arriving April 10th
British comedian Greg Davies (you man recognize him as Ken from Cuckoo) talks up terrifying dates, manscaping disasters, his father's pranks and more in this stand-up special.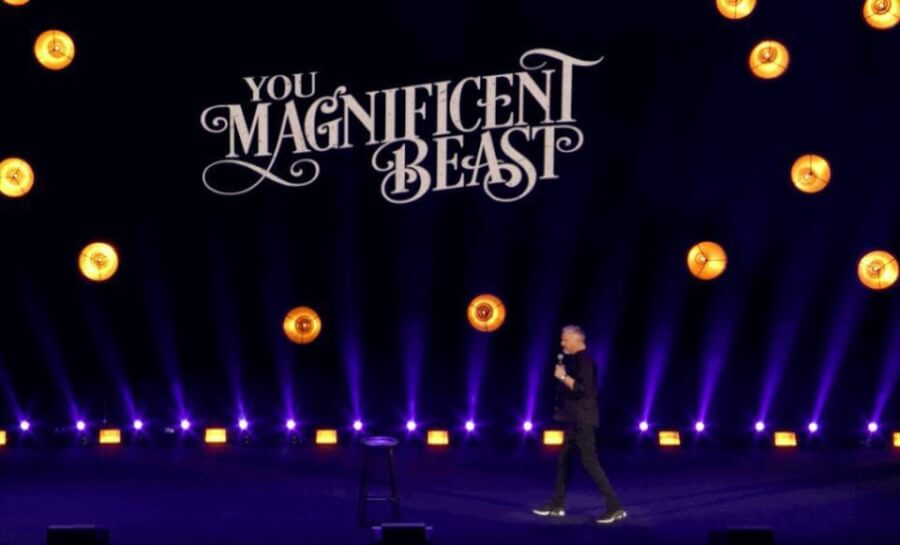 ---
Pickpockets
Netflix Original 
Arriving April 12th
Aspiring teen thieves learn what it takes to be successful pickpockets on the streets of Bogotá from a master in the arts of trickery and deception.
---
I Am Not An Easy Man
Netflix Original
Arriving April 13th
A shameless chauvinist gets a taste of his own medicine when he wakes up in a world dominated by women and locks horns with a powerful female author.
---
Chef's Table: Pastry
Netflix Original
Arriving April 13th
It's a new season of the most delectable show on Netflix. This season celebrates dessert. From gelato and cookies to more experimental pastries we get an inside look at this delicious art form.
---
Lost in Space: Season 1
Netflix Original
Arriving April 13th
This reboot of the 1960's classic TV show is about the Robinsons, a family headed from Earth to colonize a new world.
---
Seven Pounds
Arriving April 15th
Wil Smith stars as a man with a secret who embarks on a mission to change the lives of seven strangers.
---
What will you be watching this week? Let us know in the comments!