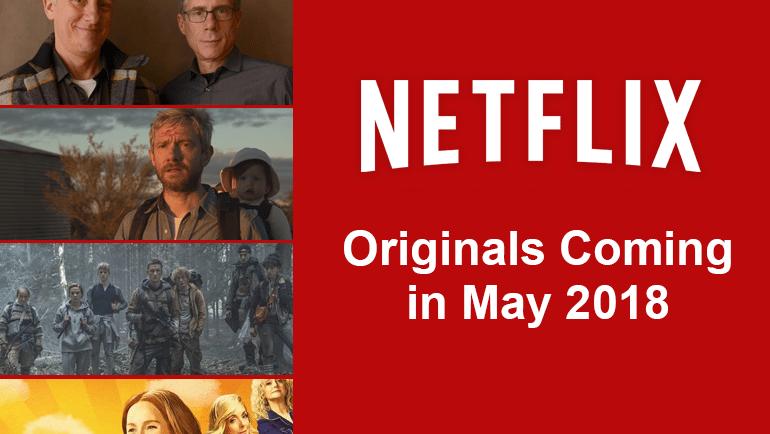 As Netflix continually pushes their Netflix Originals, we're able to preview all the new movies, TV series and documentaries headed our way in May 2018. Early indications are that May will be a much quieter month, especially compared to previous months. 
We've got several new documentaries with award-winning directors, a new movie starring Martin Freeman and the first Danish series that Netflix has co-produced. This is a live list so expect updates throughout April as we discover new movies.
Featured Videos - Article Continues Below...
Jewel's Catch One (Documentary)
Release Date: May 1st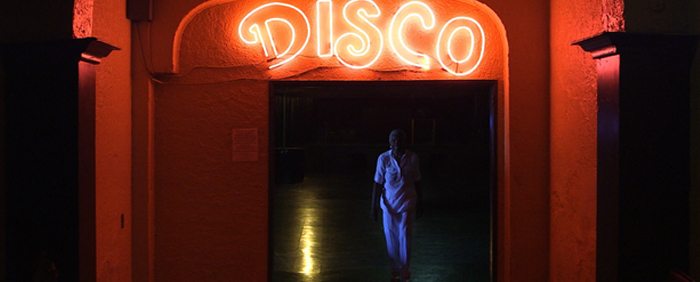 Netflix picked up the LGBTQ disco documentary and plans to not only release on May 1st but also take it on tour. The documentary comes from C. Fitz and shines a light on the Los Angeles club called Catch One which was way ahead of its time. In addition to being one of the hottest clubs, it also provided a safe space for the LGBTQ community as well as other minorities too.
---
Busted! (Season 1)
Release Date: May 4th
Compared instantly to another Korean show Running Man, this new variety show that comes exclusively from South Korea can be best described as a TV version of Cluedo. In each of the episodes, the cast members turn into detectives attempting to solve the murder. Not all episodes will be dropping on May 4th as Netflix will be getting two episodes dropping per week for five weeks.
---
Dear White People (Season 2)
Release Date: May 4th
Dear White People is finally returning in 2018 after a rather controversial launch last year. The series follows a group of black students who stick it to the school their attending by calling out the racism rampant in their school. Season 2 will continue the story with the majority of the cast returning.
---
The Rain (Season 1)
Release Date: May 4th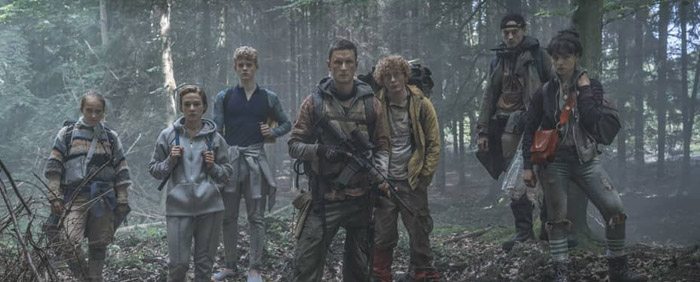 Announced back in January, this is a big pickup from Denmark for Netflix. It's a sci-fi thriller which is becoming Netflix's biggest movie category at this point. This movie sees a brutal virus wipe out most of the population and follows two siblings who are attempting to get to safety.
The stars Mikkel Boe Følsgaar, Alba August, Lucas Lynggaard and Lars Simonsen and is Netflix's first pickup from Denmark. It's not the first title from the Nordic regions, however, that goes to Norway which actually beat most other countries to producing Originals. Of course, The Rain will be available with subtitles and much like most other originals from abroad, in English dub too.
---
End Game (Documentary)
Release Date: May 4th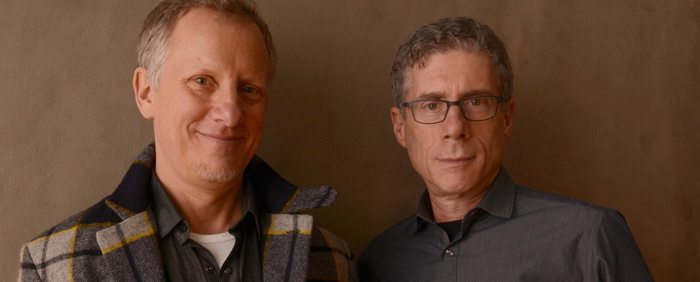 Another great documentary pickup for Netflix and is from the filmmaker duo including Rob Epstein and Jeffrey Friedman. The pair set out to document the ups and downs of medical practitioners who are working on the 'cutting edge of life and death'.
---
Bill Nye Saves the World (Season 3)
Release Date: May 11th
With more science experiments, bits and sketches, Bill Nye is back to help educate the world and almost certainly rustle some jimmies.
---
The Who Was? Show
Release Date: May 11th
Love history? Love comedy? Then Netflix has a brand new 13-episode sketch show coming out on May 11th. Based on the books from Penguin call Who Was, the show will set out to educate on history while keeping it engaging.
---
Cargo (Movie)
Release Date: May 18th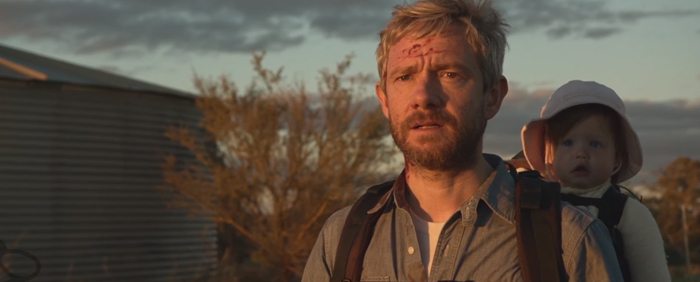 Written and directed by Yolanda Ramke this new movie is set in rural Australia and stars Martin Freeman. Again, it's a sci-fi thriller which sees an infected father try and find a new home for his daughter as death edges closer. Cargo is a remake of Ramke and Howling's 2013 short film of the same name.
---
Unbreakable Kimmy Schmidt (Season 4 – Part 1)
Release Date: May 30th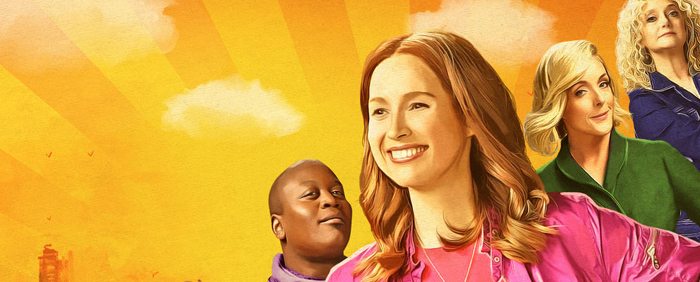 Unbreakable Kimmy Schmidt is heading into its fourth season and for the first time in the history of the show, it's following other Netflix Original sitcoms by splitting up the season into two halves. Kimmy has been on a big adventure since her rescue from the bunker back in season 1. The show has moved its focus equally onto its other cast members in particular with Titus who is a favorite among most fans of the show.
Other Movies
The Kissing Booth a romantic comedy arriving May 11th
Ibiza a comedy arriving May 25th
Other Series
Evil Genius: The True Story of America's Most Diabolical Bank Heist – May 11th
Standup Specials
John Mulaney: Kid Gorgeous at Radio City (Releasing May 1st)
Weekly/Regular Episodes
The Joel McHale Show will be coming to Netflix every week on Sundays
My Next Guest Needs No Introduction with David Letterman will drop on Netflix throughout May too. The guest will be announced when the Jay-Z episode drops.