A wide mix of content will make up November 2016's Netflix Original lineup with a big emphasis on stand-up comedy and drama series. As always, we're going to give you a comprehensive look as to everything that's scheduled to head our way in November towards the end of the month.
Just to recap where Originals took us in October, we saw the Netflix reboot of Black Mirror which contained six brand new episodes and offered something truly different. The other big release in October was the second half of The Ranch season 1 and a new movie from Christopher Guest in the form of Mascots.
The Crown (Season 1)
November 4th

Among Netflix's biggest budget shows ever is the debut of a new series covering the current British Queens early years in a biopic like nothing we've seen before. A cross partnership of American and British television production companies have bought this big budget series to life with Claire Foy playing the role of Queen Elizabeth II and Matt Smith (Doctor Who) playing Prince Philip.
Article Continues Below...
This is the first season in what's expected to be a 6 season long lifespan for the show so buckle up, there's going to be a lot more in the future.
Dana Carvey: Straight White Male, 60 (Standup Comedy)
November 4th

Dana Carvey went relatively quiet after the movie The Master of Disguise tanked in 2002 but has made a few appearances in recent years, starring in a few Adam Sandler movies among other things. In November, Netflix will be releasing a comedy stand-up special from the ex-SNL and Wayne's World star when he performed live in Boston.
The Ivory Game
November 4th

Among the acquisitions Netflix made at a recent film festival was The Ivory Game. The documentary, which has Leonardo DeCaprio in the credits as a producer, seeks to shine a light on the depressing state that sees the networking and transportation of ivory which is found in African elephants that's bringing the species on the edge of extinction.
True Memoirs of an International Assassin
November 11th

If you haven't liked the two Adam Sandler movies released on Netflix so far then we doubt this one will be up your street either. True Memoirs Of An International Assassin was picked up exclusively by Netflix earlier this year and stars Mall Cop's Kevin James as he plays an actor who writes a fictional novel which is then published as a true story. Chaos ensues.
Lovesick (Season 2)
November 17th

Formerly known as Scrotal Recall, the partial Netflix Original (the series airs first in the United Kingdom) will be returning to Netflix in its much friendlier name of Lovesick. It'll continue the hunt for Dylan who's still searching for the person that gave him a sexually transmitted infection. It's a mix of drama and comedy that's very much a coming of age TV series. You can catch up with season 1 right now in case you're not familiar.
Colin Quinn: The New York Story (Standup Comedy)
November 18th

Standup comedy heavyweight will be making his debut Netflix appearance in the middle of November. Like the other stand-up comedy specials this month, Quinn also had a long stint on Saturday Night Live before moving on to star in movies and other TV shows. The show was filmed in New York and is directed by the great Jerry Seinfeld. You can currently watch one of Colin Quinn's other stand-ups on Netflix which is called Unconstitutional.
Michael Che Matters (Standup Comedy)
November 25th

Michael Che is an active serving SNL member who sits on the Weekend Update panel alongside Colin Jost and will be the third SNL member this month producing a stand-up special. Live from Brooklyn he looks to bring the same laidback style of comedy you know him for to a live stand-up format.
Gilmore Girls: A Year in the Life (Season 1)
November 25th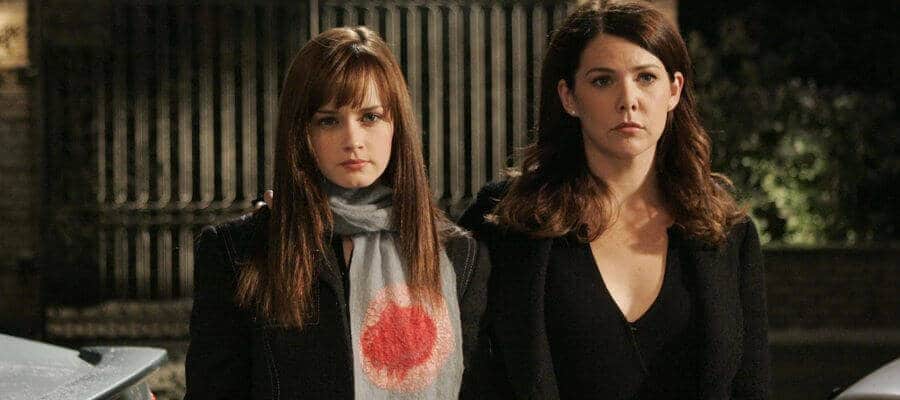 Gilmore Girls will be the majority of people's highlight of the month as it sees the long awaited return of the Gilmore Girls. Almost a decade after the initial series ended, we're seeing a four-part special return that will have us catching up with the pair and give us a brand new storyline that's sure to hit your nostalgia buttons. For everything we else you need to know about the Gilmore Girls revival we suggest you read our preview.
https://www.youtube.com/watch?v=fTnU5MG5Edw
[interaction id="57f503973150541336517769″]