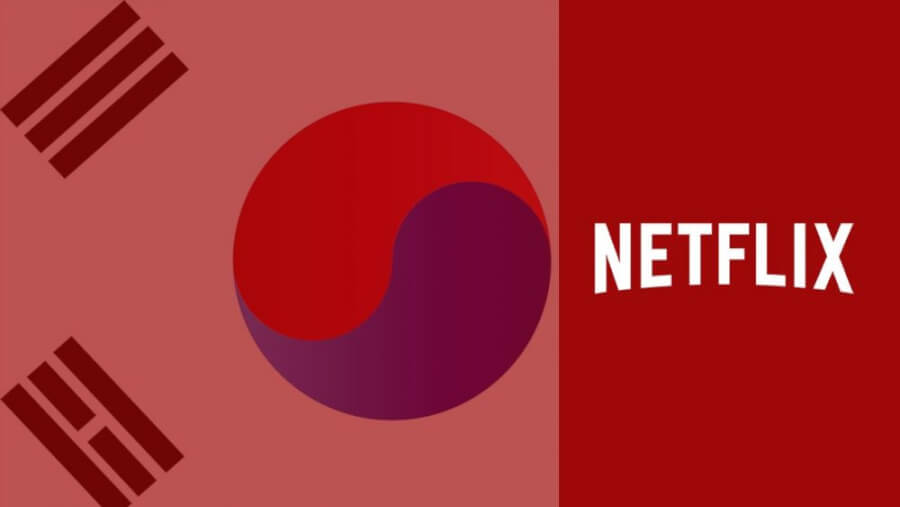 Without a doubt 2019 has been the best year for K-Dramas on Netflix. We've seen some excellent brand new releases with such titles like Kingdom, My First First Love and Love Alarm. Thanks to the success and overwhelming popularity of K-Dramas, Netflix has ordered even more Originals. There are some excellent new titles coming your way, not to mention Kingdom has been renewed for a second season.
Earlier today (5th September 2019) Deadline announced some of Netflix's future plans for K-Dramas.
Recently Netflix attended the Asian TV Drama Conference, it was here that they unveiled plans for more Original content from South Korea.
Kingdom Renewed for a Second Season
One of the smash-hit Originals of 2019, Kingdom arrived on Netflix with a bang.
The zombie-drama left subscribers in a frenzy and hungry for more. We already know that the second season is on the way and is expected to release later this year! We're not sure if Netflix has ordered another season beyond what we're expecting but we have reached out for answers.
Even more, K-Dramas to look forward to on Netflix
Alongside the announcement of Kingdom receiving a second season, Netflix has also commissioned a plethora of new K-Dramas.
The School Nurse Files (School Nurse Ahn Eun Young) was announced at the December 2018. The series went into production this year (2019) and is expected to release later this year.
Ahn Eun Young is a nurse teacher but also serves as an exorcist. Thanks to her supernatural ability to see ghosts, she also has the ability to eradicate the spirits. Only needing a toy knife and a BB gun, Ahn Eun Young is a lethal exorcist but to help protect the school she enlists the help of fellow teacher Hong In Pyo.
Jung Yoo Mi (Train to Busan) stars as the titular nurse Ahn Eun Young, meanwhile fellow co-star Nam Joo Hyuk (Great Battle) stars as the teacher Hong In Pyo.
Also Coming Soon
Netflix also unveiled My Holo Love and Park Narae: Glamor Warning.
Park Narae: Glamor Warning will become the first South Korean stand-up series on Netflix.
My Holo Love will certainly be popular amongst K-Drama fans. The sci-fi romance series is expected to release later this year but may also be pushed back to 2020. My Holo Love stars Yoon Hyun Min (Tunnel) and actress Go Sung Hee (Mother).
The story "filled with stories of heartbreaking loneliness and tear-stained love" is as follows:
Go Nan Do is the owner of an IT research company. As a genius inventor, he started the company, and all projects were created through his hands. However, the only people who are aware of his existence are his stepsister and the official CEO. He was a hacker in a major case 10 years ago and supposedly died while being pursued.

Han So Yeon is an assistant manager at a glasses company. Whether it is working on brand marketing or the logistics of the launching party for the company's flagship store, she shoulders on her work and stays ahead of the industry's trends. She meticulously takes care of her clients and her work. However, when it comes to her personal life, she keeps her distance as she suffers from prosopagnosia the inability to recognize faces.
Also coming soon is the unscripted variety show Busted, the Original will feature many guest stars such as Yoo Jae-suk, Lee Kwang-soo, Kim Jong-min. Ahn Jae-Wook, Park Min-young, Sehun of Exo, and Kim Se-Jeong of Gugudan.
And even more, coming soon!
Extracirrucler is a story about a group of high school students that have become entangled in a series of conflicts that both questions and challenges human values and morality.
Round Six, tells the tale of people that have failed at life for a number of reasons. In a twist of fate, the individuals receive a mysterious invitation, inviting them to participate in a game of survival to win ten million U.S dollars.
Including the renewal of Kingdom, that means there are seven new Korean Originals to look forward to in the future!
---
Which K-Drama are you looking forward to most? Let us know in the comments below.