The Epic Tales Of Captain Underpants Season 1: Everything we know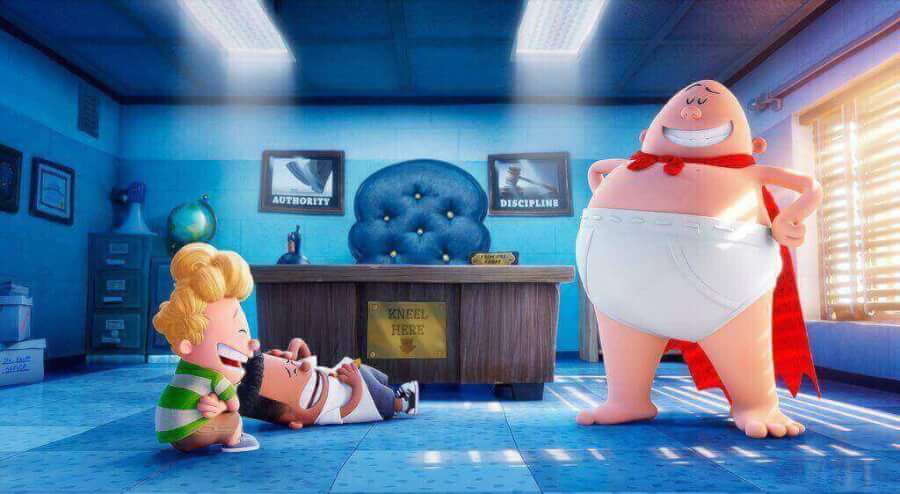 Tralala! Captain Underpants is getting his own Netflix Original series a year after his first movie released into the cinemas. Below, we'll summarise everything we know about the series including possible release dates, concept artwork, what books it'll likely cover and everything else you should know before diving in. 
As you may know, Captain Underpants comes from Dav Pilkey who introduced the character in his books that released throughout the 2000's. Dreamworks picked up the rights to the books and has so far produced a full-fledged movie and is now producing a TV series set to release exclusively on Netflix later this year.  The series was announced alongside more episodes of Trollhunters (coming in May), Harvey Street Kids, The Boss Baby (released last month), She-ra and 3 Below.
The movie released late last year and thanks to an exclusive deal (in the United States only) the movie arrived onto Netflix and is currently available to stream right now.
---
Voice Casting
So far, we only have confirmation of four voice actors.
Nat Faxon as Captain Underpants/Mr. Krupp
Jay Gragnani as Harold Hutchins
Ramone Hamilton will be voicing George who was voiced by Kevin Hart in the movie. Ramone has featured in Will & Grace, Modern Family, Blaze and the Monster Machines and The Last Tycoon.
Jay Gragnani will be voicing Harold who was voiced by Thomas Middleditch in the movie. Jay is most known for his 3-year stint in Bubble Guppies.
Why couldn't they keep the movie actors? This is common as Dreamworks TV almost always uses different actors than the ones used in the movies. The reason for this is almost certainly down to budgets.
---
Season 1 Story
It's been confirmed that the series will likely gravitate around the books it's based on. There's no shortage of content either with 12 novels from 1997 to 2015 available as well as countless spinoffs and activity books too.
---
Epic Tales of Captain Underpants Artwork
Thanks to SecondBrush.com or Chin Ko, we're able to get some high resolution first looks at what the characters could look like in the transition from movie to TV. As you may know, many Dreamworks TV titles lose a bit of the fidelity in the transition but increasingly, the TV versions have been looking just as good.
Compared to the movies, they're certainly sporting a more goofy kind of look, especially in the case of George and Harold. They're also noticeably more 2D compared to the movie counterparts too.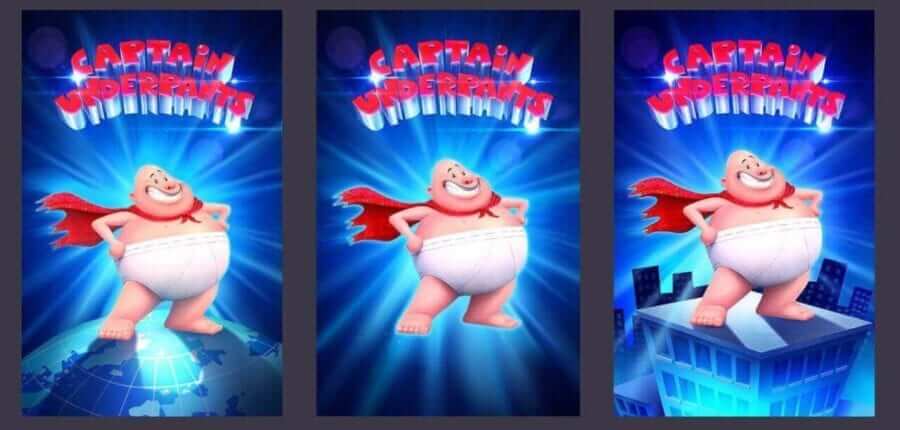 ---
Is there a trailer for Epic Tales of Captain Underpants?
There are no trailers as of yet. Netflix's official Youtube account does a relatively poor job at listing its Dreamworks shows. As we don't currently know the release date, we won't be getting a trailer for a while. In fact, when a trailer does launch, you can expect a date to be announced in the said video.
---
Season 1 Release Date
When the show was first announced as part of five other Dreamwork shows announcements, all of the shows mentioned would be releasing in 2018. Looking at the schedule, we're currently expecting season 1 to launch sometime over the summer but the second we have official confirmation, we'll update this post.
---
Other Information
Dav Pilkey (the author) serves as executive producer on the series.
Other executive producers include Peter Hastings, Chris Prynoski and Shannon Barrett Prynoski.
Jared Faber (Boss Baby: Back in Action) and Fred Kron (Yes Man, High School Musical 3) are providing music for the series.
John T. Hill has been confirmed to be on the animation team. He's worked on Sesame Street and Niko and the Sword of Light in the past.