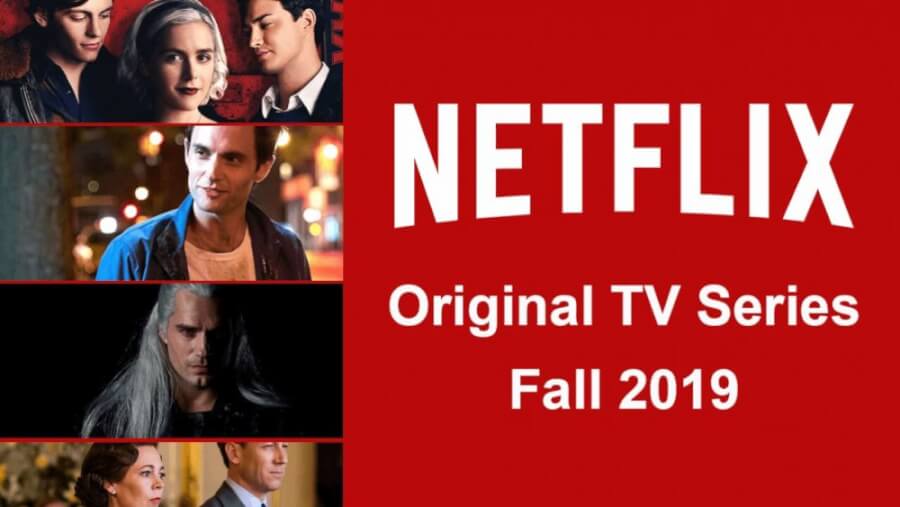 It's going to be a spectacularly busy end of the year for Netflix. They've begun stacking their fall lineup namely in part thanks to a couple of streaming rivals on the horizon. Disney+ is due out in the fall so Netflix is doubling down on its lineup to help keep it ahead of the competition. 
This list is only covering the upcoming returning and debut TV series on the way for the rest of 2019. We'll have another article in the coming weeks for the movies coming to Netflix this fall.
This list is about everything coming out on Netflix from September 1st onwards. We've already begun compiling a full list of September 2019 releases here. We're also going to exclude any Christmas releases as we're doing that separately here.
Bear in mind, this excludes any third-party pickups that we're expecting. For example, the United States is expecting The Walking Dead season 9, The Good Place season 3 and American Horror Story season 8 for example.
How many Netflix series are coming out compared to its competitors? We believe Netflix has at least 70 series coming out by the end of the year. That compares to the nine that are scheduled for Disney+, five announced for Apple TV+, six Hulu Original series and at least nine announced for Amazon Prime.
We should absolutely note that this is nowhere near the full list but is the most comprehensive look at what's coming to Netflix over the fall.
---
TV Series Coming to Netflix This Fall
Returning Series
Anne with an E (Season 3)
Genre: Period Drama

Anne with an E is a Netflix import from CBC Canada that is one of the best period dramas on the service. The third season's development has been well documented and should appear on Netflix soon after its Canadian release.
---
Atypical (Season 3)
Genre: Comedy

The return of one of the sleeper comedy hits on Netflix should be back by the close of the year. The series saw big changes in season 2 and hopefully continues its successful run.
---
Big Mouth (Season 3)
Genre: Animated Comedy
Netflix Release Date: October 4th

The future of Big Mouth looks long and prosperous with another three seasons due out after season 3 releases in October. We'll continue the wacky adventures with the teens.
---
Bojack Horseman (Season 6)
Genre: Animated Sitcom

The lovable and sometimes detestable horse Bojack will be coming back this fall for his sixth outing on Netflix. Noted as one of the best-animated comedies on Netflix, if not the best comedy series period, Bojack's career hasn't really gone back to its heyday just yet but once again, we can't wait to see what twists and turns it takes.
---
Chilling Adventures of Sabrina (Part 3)
Genre: Drama, Teen
Expected Release Date: October 2019

In case you didn't know, another 20 episodes were ordered for Chilling Adventures of Sabrina and the third part is due out by the end of the year. A fourth part will then release sometime in 2020 and given the show's popularity, we don't think it'll end there.
---
Disenchantment (Season 2)
Netflix Release Date: September 20th
Genre: Animated Sitcom

From the creator of The Simpsons comes Disenchantment which first premiered last year. Now, a year and a little bit later we're ready to head back to Dreamland for another outing with Bean, Luci, and Elfo.
There is lots we already know about the third season of Disenchantment which we're covering in our season 2 preview.
---
Elite (Season 2)
Netflix Release Window: September 2019
Genre: Drama

Aside from Money Heist, Elite is one of the most popular foreign series on Netflix. Comparable against the likes of Riverdale, this teen drama sees a group of three working-class girls join an elite school and instantly sees trouble.
The second season has only been given a broad September release thus far.
---
Fuller House (Season 5)
Genre: Comedy

The return of Fuller House will be the final time we check in with The Tanners on Netflix. The reboot/continuation of the classic sitcom Full House has seen its ups and downs which all come to a close this fall.
---
Lost In Space (Season 2)
Genre: Drama
Expected Release Date: November 2019

The space series which flew under most peoples radars is back for season 2 this fall. Lost in Space follows a family who are stranded on an alien planet and meets a friendly alien that helps them against the elements.
As we reported earlier in the year, no release window has been set but based on the release of a book, we believe it'll be out in November.
---
Narcos: Mexico (Season 2)
Genre: Drama

Narcos is a long-running drama series on some of the biggest drug lords in the world. Last year, we took off to Mexico to see how intense the drug war was there and it's certainly that. Season 2 of Narcos: Mexico should be out by the end of the year but as per seasons beforehand, details are scarce.
---
The Crown (Season 3)
Netflix Release Date: November 17th
Genre: Drama
One of the shining stars in the Netflix library is The Crown which will be seeing its refreshed cast debut this fall on Netflix. The series will continue its excellent reign on cataloging the current monarchy.
We've got way more on The Crown season 3 in our ever-updating preview which includes plenty of information on the new cast, what it'll cover and some season 4 information too.
---
The Kominsky Method (Season 2)
Genre: Comedy
Netflix Release Date: October 25th

Chuck Lorre's second Netflix comedy which is the only one thus far to get past season 1 returns in October.
We'll be once again following Sandy Kominsky who has past his prime but continues to be a top Hollywood acting coach.
---
The Ranch (Part 7)
Genre: Comedy
Netflix Release Date: September 13th

We were expecting another 10 episodes of The Ranch to launch on Netflix over the summer but with the announcement the show is coming to an end, it looks like it's been pushed back to later this year. The comedy starring Ashton Kutcher has been a fan-favorite for many years now. Part 7 is expected by the end of the year with the final part releasing in 2020.
---
Top Boy (Season 3)
Genre: Drama
Netflix Release Date: September 13th

The British drama turned Netflix show is due out in  September continues the story of the two London drug dealers causing hell in London.
---
You (Season 2)
Genre: Thriller/Drama
Rumored Release: December

You was one of the Netflix's biggest debut shows of last year after Netflix acquired it from Lifetime. The second series is set to continue the story of Joe who has fled New York for the West coast and finds another subject.
---
Just because we're running out of time and room, here are a few more titles we're currently expecting or confirmed to be returning this fall:
Fastest Car (Season 2) – September 20th – Car reality series
Go! Go! Cory Carson (Season 1)
Glitch (Season 3) – September 25th – Australian drama concludes with season 3.
Hache (Season 1)
Insatiable (Season 2)
Llama Llama (Season 2) – November 2019 – Kids Series
Jack Whitehall: Travels with My Father (Season 3) – September 6th – Reality series featuring the comedian going on adventures with his father.
Super Monsters (Season 3) – October 4th – Kids series about well-known monsters
Terrace House: Tokyo 2019-2020 (Part 1) – September 10th – Japanese reality series
The Chef Show (Volume 2) – September 13th – Jon Favreau's cooking show returns
The Chosen One (Season 2) – November 2019 – Brazillian thriller about a cult leader
The House of Flowers (Season 2) – October 18th – Spanish drama about a family hiding secret.
---
May Return in Fall 2019
Below is a list of titles that *could* return in fall 2019 but we're less than sure due to different reasons:
Ozark (Season 3)
Legend Quest (Season 2)
Zumbo Just Deserts (Season 2)
---
Debut Series Coming to Netflix in Fall 2019
Criminal (France, Germany, Spain, United Kingdom)
Genre: Drama
Release Date: September 13th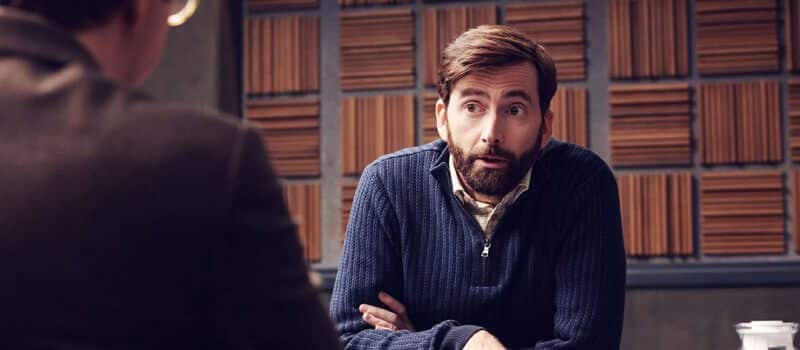 David Tennant and Hayley Atwell star in this genre-bending series that will span four countries. Four different versions of the show will release with three episodes apiece. Each show will be similar in premise with police investigators looking into a series of rape cases.
---
Dolly Parton's Heartstrings (Season 1)
Genre: Drama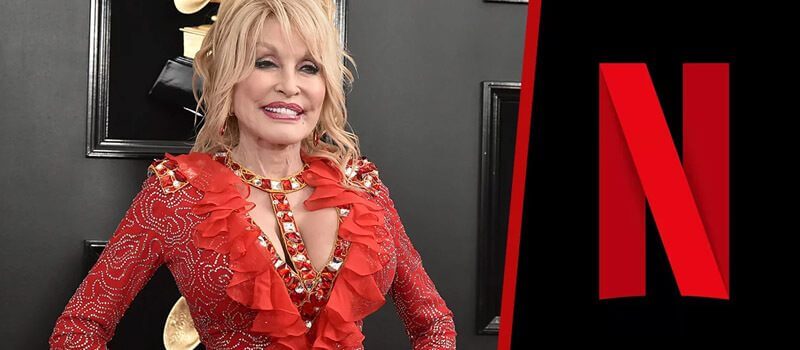 Dolly Parton has multiple productions coming to Netflix by the end of the year with a Christmas movie on the way. The main series, however, is our most anticipated.
Based on her songs, the series will tell individual stories on the background of the stories.
---
Green Eggs and Ham (Season 1)
Genre: Kids, Animation
Netflix has managed to get a full season out of a few pages of the famous Dr. Suess story and early impressions say it it's going to be fantastic.
With a big cast of well-known names, we'll be diving into the world of Green Eggs and Ham.
---
Living With Yourself (Season 1)
Netflix Release Date: October 18th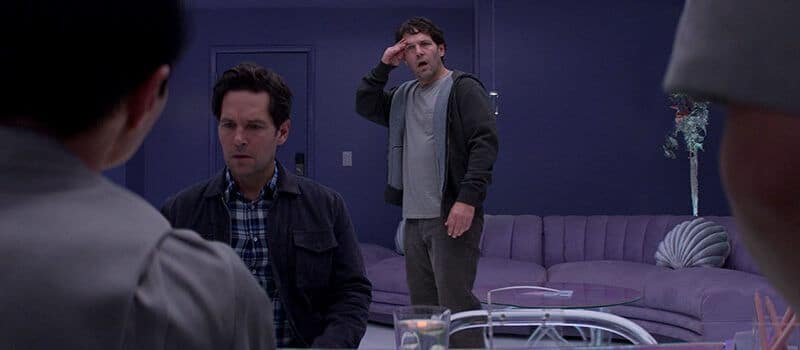 Paul Rudd stars in this comedy about a man who gets an experimental spa treatment to make himself a better person but his bad side doesn't quite disappear.
---
Raising Dion (Season 1)
Netflix Release Date: October 4th

A new superhero series based on the book on the same. It's about a mother and her attempts to raise her kid who has superpowers.
Alisha Wainwright, Michael B. Jordan and Jason Ritter stars.
---
Ratched (Season 1)
Genre: Drama

Sticking with the Ryan Murphy theme, we move to Ratched. Commissioned by Netflix and produced by Fox, this series will take us back to the origin stories of Nurse Ratched.
The series features Sarah Paulson who plays the role of the young nurse who becomes bitter and twisted and takes it out on her patients.
---
Selena: The Series
Genre: Drama, Biographic
A new foreign series on the pop sensation Selena Leyendas from Latin America is on the way. Not much else is known except the tragic ending the series will likely cover.
---
The I-Land (Limited Series)
Confirmed Netflix Release Date: September 12th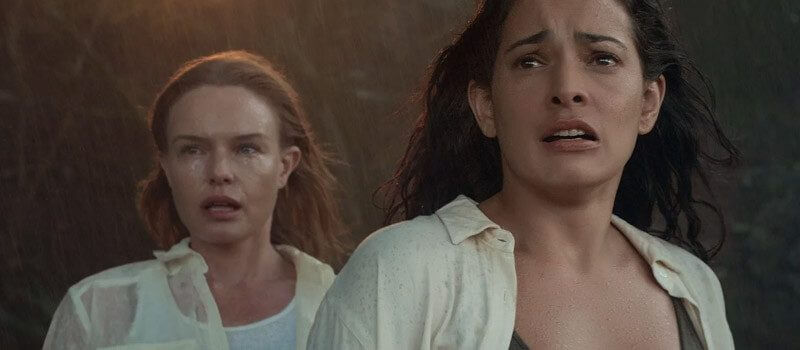 Given Netflix lost Lost a few years back, it set out to tick the box of having strangers on an island with this new limited series due out in the middle of September.
Seven episodes of the thriller series land that's about 10 strangers waking up on a tropical island.
---
The Politician (Season 1)
Genre: Comedy
Netflix Release Date: September 27th

Ryan Murphy's first debut series for Netflix comes in late September with his new comedy series, The Politician.
Featuring Ben Platt and Bob Balaban we'll be following a student who's looking to become President of the United States but first has to get elected for class president.
---
The Witcher (Season 1)
Expected Netflix Release Date: December 2019

The Witcher is likely going to headline Netflix's fall lineup in terms of it being the big Christmas series release. All signs point to a December 20th release date.
---
Wizards (Season 1)
Genre: Kids

The Tales of Arcadia trilogy will begin its final entry by the end of 2019. We've already had our first teasing of what to expect from Wizards at the end of 3Below. Trollhunters and 3Below has introduced us to Tales of Acadia over the last few years which has seen us go on several adventures in Arcadia Oaks.
---
Here are some of the other debut series headed to Netflix in fall.
Archibald's Next Big Thing – September 6th – Dreamworks kids series
Ares – Psychological horror series about a secret society in Amsterdam
Bards of Blood – September  27th – Hindi series
Brotherhood – Brazillian drama
DreamWorks Dragons Rescue Riders – Dreamworks kids series
Last Kids on Earth –
Queer Eye: We're in Japan! – A spin-off of the popular reality series Queer Eye
Rhythm & Flow – Hip-hop focused talent competition featuring Chance the Rapper and Cardi B.
Seis Manos – American/Mexican anime series
Skylines – September 27th – German series about a music label that constantly collides with organized crime.
Team Kaylie – September 23rd – Sitcom based on a 19-year-old billionaire.
The Goop Lab with Gwyneth Paltrow – Docu-series on the controversial lifestyle brand
The Movies That Made Us – A new docu-series from the team that bought us The Toys That Made Us that looks at some of the best old movies
The Wave – German series about a social experiment that goes out of control
V-Wars – Horror sci-fi starring Ian Somerhalder about a Doctor who combats a virus unleashed due to global warming.