Welcome to an early look ahead at the Netflix Originals planned to release in October 2022. We'll be updating this over time with all the new Netflix Originals scheduled to release throughout the month of Halloween, so expect some spooky new additions. 
If you want to look further ahead, we've got a big list for the Netflix Originals coming in both November 2022 and December 2022.
---
English Language Netflix Originals Coming in October 2022
Oddballs
Coming to Netflix: October 7th (yet to be officially confirmed by Netflix)
The popular YouTube Channel TheOdd1sOut is bringing a brand new show exclusively to Netflix. Titled Oddballs, the series comes from the YouTube creators James Rallison and Ethan Banville who are fully immersed in the series with the former voicing too.
The animated series follows the bubble-shaped boy James and a few new friends, including crocodile Max and time-traveler Echo.
Julian Grant, Kimberly Brooks, Gary Anthony Williams, and Carl Faruolo also lend their voices.
---
The Midnight Club
Coming to Netflix: October 8th
Mike Flanagan and Intrepid Pictures has bought some of the best Netflix Original horror to Netflix. We've seen The Haunting of Bly Manor and Hill House released over the past few years plus the superb Midnight Mass and now he's back for his 2022 project in the form of this series adaptation.
Here's what you can expect:
"At a manor with a mysterious history, the 8 members of the Midnight Club meet each night at midnight to tell sinister stories – and to look for signs of the supernatural from the beyond."
---
The Curse of Bridge Hollow 
Coming to Netflix: October 14th
Produced and starring Marlon Wayans, this Halloween movie sees a father and his teenage daughter teaming up to save their team from a spirit that causes Halloween decorations to come to life.
Priah Ferguson and Kelly Rowland stars alongside Wayans.
---
Descendant
Coming to Netflix: October 21st
A special jury prize winner at the 2022 Sundance Film Festival is the new documentary on filmmakers returning home to search for The Clotilda, the last known ship to arrive in the United States carrying slaves.
The movie will also be getting a limited theatrical release that will also take place on October 21st.
---
From Scratch
Coming to Netflix: October 21st
Based on a memoir (that entered the New York Times bestsellers list) this is a story about a woman falling in love with a Sicilian chef while studying abroad in Florence. They eventually move to the United States but an unexpected cancer diagnosis turns their lives upside down.
Starring Zoe Saldaña, Eugenio Mastrandrea, Danielle Deadwyler, and Keith David.
---
The School for Good and Evil (2022)
Coming to Netflix: October 21st
Hoping to be Netflix's next big fantasy franchise is the new family movie based on the novel series by Soman Chainani.
Directed by Paul Feig, the movie is about two misfits who are also best friends and get transported off to a magical school together.
The new movie stars Charlize Theron, Kerry Washington, Laurence Fishburne, Michelle Yeoh, Sophia Anne Caruso, and Sofia Wylie.
---
Guillermo Del Toro's Cabinet of Curiosities
Coming to Netflix: October 25th-28th
This new anthology series from the often cited "master of horror", Guillermo Del Toro, comes from Cabinet of Curiosities, a collection of sinister stories told by some of today's most revered horror creators.
The series will have an unusual release schedule, with two episodes dropping daily throughout the week leading up to Halloween.
---
All Quiet on the Western Front
Coming to Netflix: October 28th* subject to change
Directed by Edward Berger, this new war movie will star Daniel Brühl.
Here's what you can expect from the new WW1 movie:
"The story follows teenagers Paul Baumer and his friends Albert and Muller, who voluntarily enlist in the German army, riding a wave of patriotic fervour that quickly dissipates once they face the brutal realities of life on the front. Paul's preconceptions about the enemy and the rights and wrongs of the conflict soon crumble. However, amid the countdown to Armistice, Paul must carry on fighting until the end, with no purpose other than to satisfy the top brass' desire to end the war on a German offensive."
The movie will feature both English and German language dialogue.
---
Wendell & Wild
Coming to Netflix: October TBD
It's been a long time coming for this new stop-motion animated movie from Henry Selick (best known for directing Coraline and The Nightmare Before Christmas) but in October 2022, our wait will come to an end.
The movie focuses on two scheming demon brothers who are hatching a plan to defeat their arch nemesis.
Among the voice cast assembled for this animated feature includes Lyric Ross, Jordan Peele, and Keegan-Michael Key.
---
The Stranger (2022)
Coming to Netflix: October TBD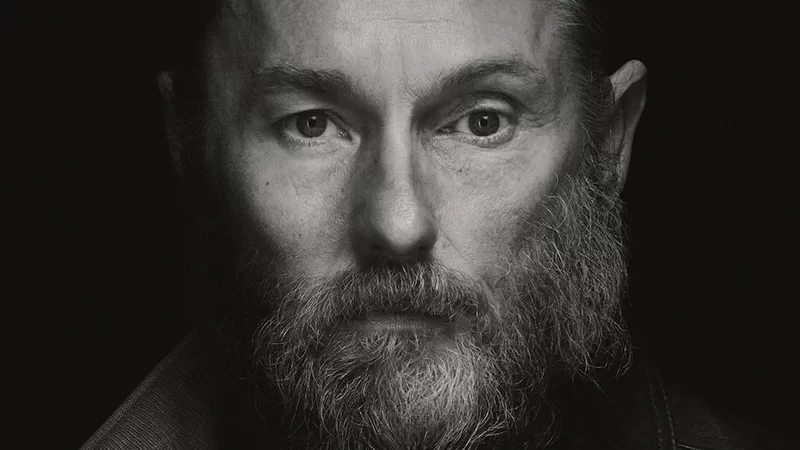 Acquired at the Cannes Film Festival is the new movie from Thomas M. Wright, The Stranger (not to be confused with the Harlan Coben limited series of the same name).
The movie stars Joel Edgerton and Sean Harris and is about two strangers who converse over a long journey.
---
Other October 2022 Netflix Original English-Language Releases
Gabriel Iglesias: Stadium Fluffy Live from Los Angeles – October 18th – Stand-up comedy special.
---
Non-English Language Netflix Originals Coming in October 2022
Belascoarán, PI (Season 1)
Coming to Netflix: October 12th
Language: Spanish (From Mexico)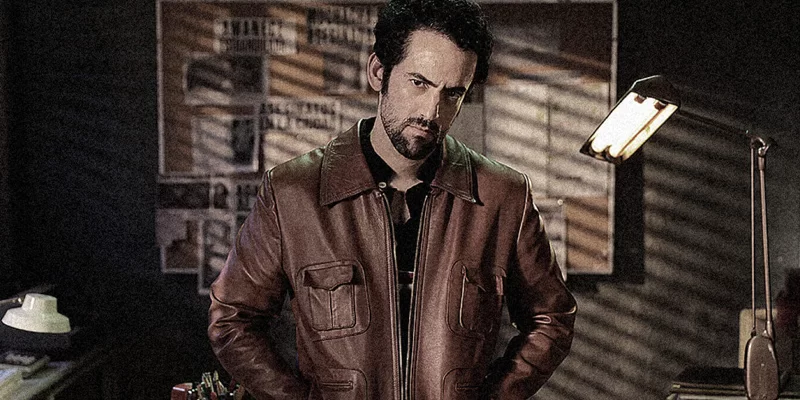 Belascoarán's adventures, written by Paco Ignacio Taibo ll, will arrive on Netflix in October 2022 with Luis Gerardo Méndez, Paulina Gaitán, and Irene Azuela starring.
Here's what you can expect and if you want to decipher more, head on over to the show's website:
"Place an old desk, sit, smoke and wait? Maybe not… A city like Mexico City needs its own detective. Soon, Belascoarán Shayne will take us to discover what it takes to be an independent detective in Mexico's 70s."
---
LiSA Another Great Day
Coming to Netflix: October 18th (subject to change)
Language: Japanese
Japanese music sensation LiSA is the subject of this new Netflix Original documentary.
Here's how it's described:
"Glimpse into the world of the songstress known as the "Anime Song Queen" as she reflects on the first decade of her career and looks to the future."
---
Everything Calls for Salvation (Season 1)
Coming to Netflix: October 2022 TBD
Language: Italian
A new series out of Italy will arrive in October and is loosely based on the famous and popular novel by Daniele Mencarelli.
The dramedy is about a twenty-year-old who goes through a psychotic crisis and wakes up in the dormitory of a psychiatric ward together with five unlikely roommates.
---
Other October 2022 Netflix Original Non-English-Language Releases
Everything Calls for Salvation (Season 1) – Italian drama series – October 14th
---
What Netflix Originals will you be checking out in October 2022? Let us know in the comments down below.