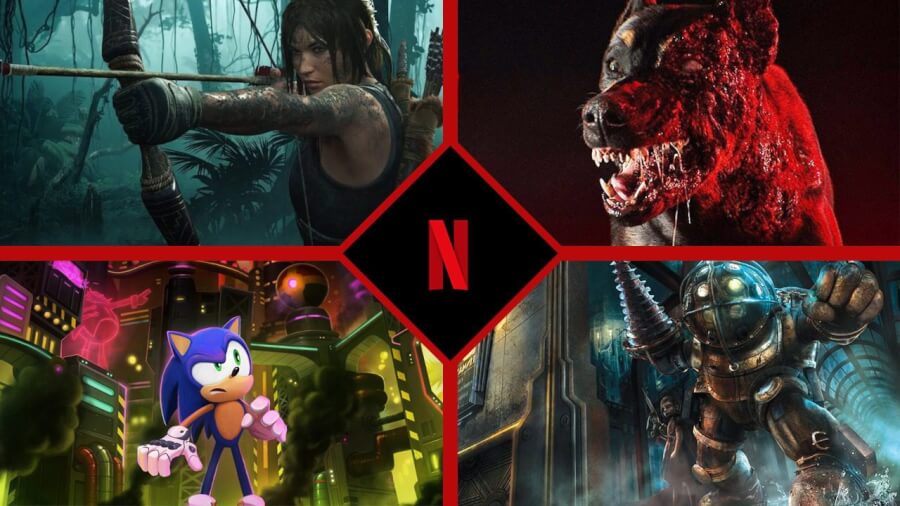 Netflix has hundreds of projects in development at any one time, and over the years we've seen the streaming service nab some notable video game IPs to develop into shows and movies. Here's an updated 2022 guide for every video game adaptation coming soon to Netflix. 
Video game to movie IP hasn't always had the best of reputations. In recent years, however, things have begun to change thanks in large part to streaming services.
But Netflix isn't standing still in the space and has already produced and acquired a number of video game projects thus far including:
Castlevania (confirmed for a future spin-off)
Dragon's Dogma
Minecraft: Story Mode
Skylanders: Academy
The Witcher (originally a book but popularized by the video game franchise)
Dragon Quest: Your Story
Pokemon series & movies (with more to come)
DOTA: Dragon's Blood (renewed for season 2)
Resident Evil: Infinite Darkness
Arcane (renewed for season 2)
Angry Birds: Summer Madness
The Cuphead Show! (renewed for season 2 – coming in summer 2022)
But let's now take a look into the future and see what video game adaptation projects Netflix currently has in the works:
---
Resident Evil
Type: Live-action TV Series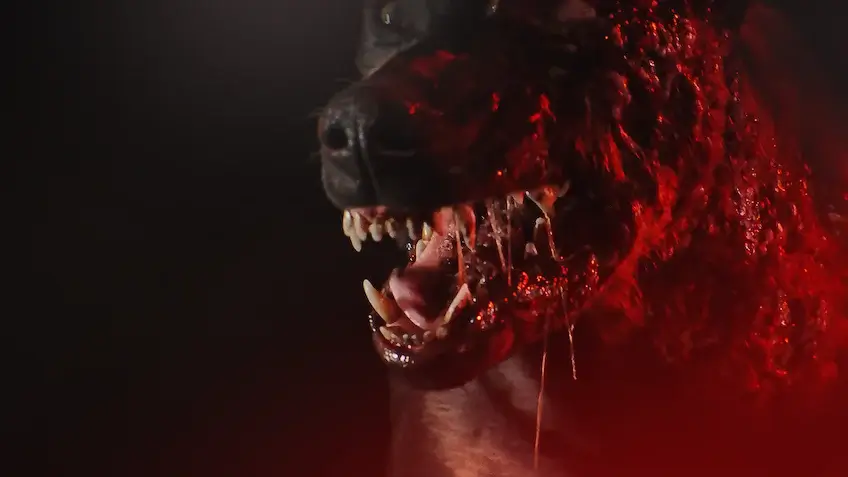 Created for television by long-time Supernatural producer Andrew Dabb, Resident Evil is an upcoming live-action series based on the Capcom franchise of the same name. Similar to the film series helmed by Paul W. S. Anderson and starring Milla Jovovich, Netflix's Resident Evil doesn't appear to be based on any one game of Capcom's long franchise, but will rather have its own story and interpret the world and the characters in its own way.
According to the official synopsis, Resident Evil will take place in two timelines. The first will revolve around Jade and Billie Wesker, the two teenage daughters of the most iconic Resident Evil villain, Albert Wesker. They will find themselves in a manufactured corporate town and will begin questioning their surroundings and their own father. The second timeline will see Jade fifteen years later, when the entire planet is overrun by zombies. Jade, now thirty, struggles to survive in this New World, while the secrets from her past, about her sister, her father, and herself continue to haunt her.
The series is confirmed to be coming to Netflix in July 2022.
Been dying to announce this. Get ready to enter New Raccoon City with the cast of RESIDENT EVIL: LANCE REDDICK / ELLA BALINSKA / TAMARA SMART / SIENA AGUDONG / ADELINE RUDOLPH / PAOLA NUNEZ. #GeekedWeek pic.twitter.com/ULKEFuYdAr

— Netflix Geeked (@NetflixGeeked) June 11, 2021
---
Tekken: Bloodline
Type: Anime Series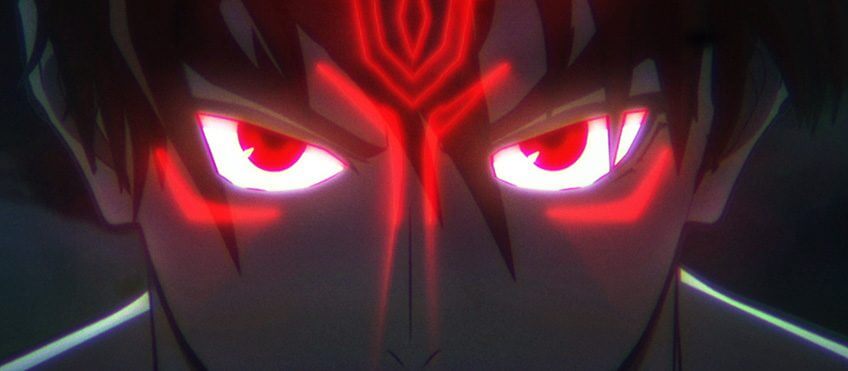 Tekken is among the most respected names in fighting games and is set to be adapted into an anime series on Netflix. There have been 10 entries in the game franchise since the early 1990s and has been adapted into a live-action movie and even saw the release of an animated film back in 2011.
---
Assassin's Creed
Type: Live-action TV series + animated series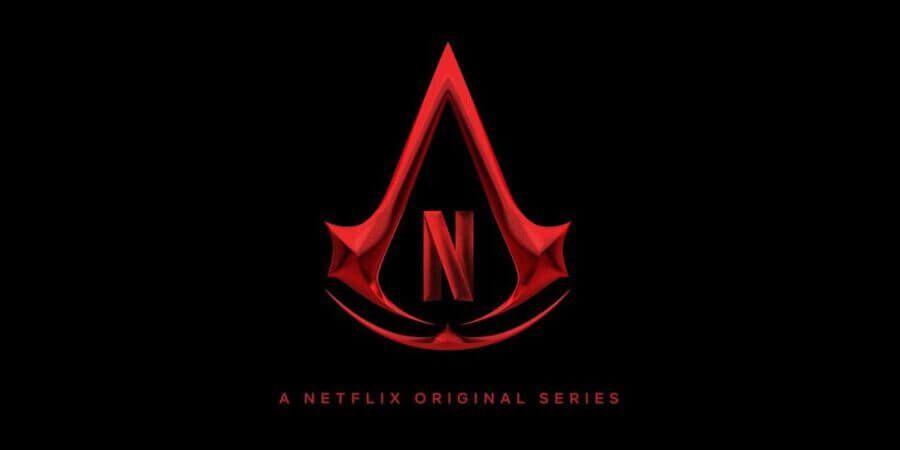 A live-action adaptation based on the acclaimed Assassin's Creed franchise has been announced in October 2020 as part of Ubisoft's overall deal with Netflix. Extremely little is known about the project, except that Ubisoft Film's Jason Altman and Danielle Kreinik will serve as executive producers for the project. The series seems to be very early in the development process and it may take a while before we hear anything substantial about it. It's also worth noting that as per the deal with Ubisoft, this series will be only the first of many Assassin's Creed projects at Netflix.
Predicted release date: 2022/2023
---
Cyberpunk: Edgerunners
Type: Animated TV Series
CD Projekt Red's highly-anticipated Cyberpunk 2077 has been in development since 2012 and will finally release in November 2020 launching a new franchise similar to CDPR's The Witcher. The Witcher game creator teamed up with Dark Horse Comics for comic-book adaptations of Cyberpunk and with Netflix for an animated series. The newly announced Cyberpunk: Edgerunners is a 10-episode limited animated series and will be developed by Studio Trigger (Live Witch Academia, Promare).
According to the official synopsis, Edgerunners will tell the story of "street kid trying to survive in a technology and body modification-obsessed city of the future. Having everything to lose, he chooses to stay alive by becoming an edgerunner – a mercenary outlaw also known as a cyberpunk". The animated series will have its own original characters and isn't expected to overlap with Cyberpunk 2077 in any major way except being set in the same Night City.
Predicted release date: 2022
---
Splinter Cell
Type: Animated TV Series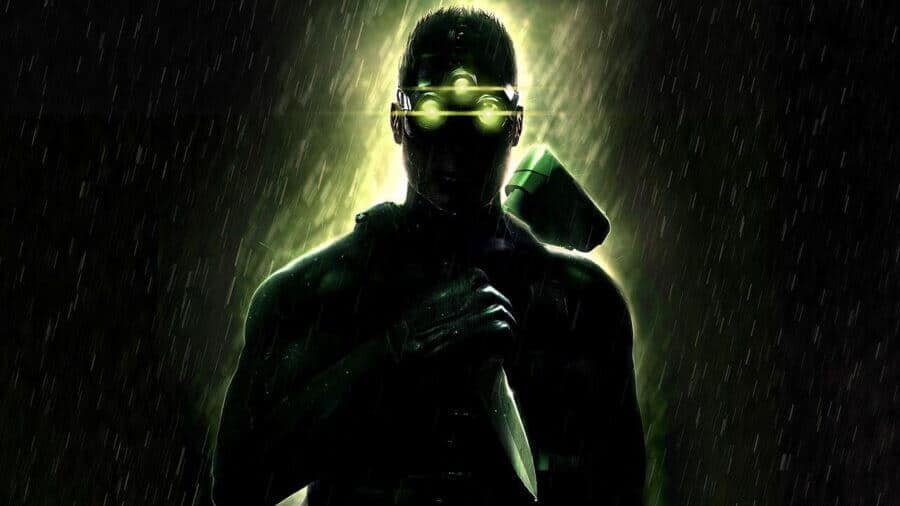 Tom Clancy's iconic spy thriller is coming to Netflix in the form of an animated series with John Wick writer Derek Kolstad leading the development. According to Variety, the series has received a two-season 16-episode deal at Netflix.
Predicted release date: 2022
---
Tomb Raider
Type: Animated TV series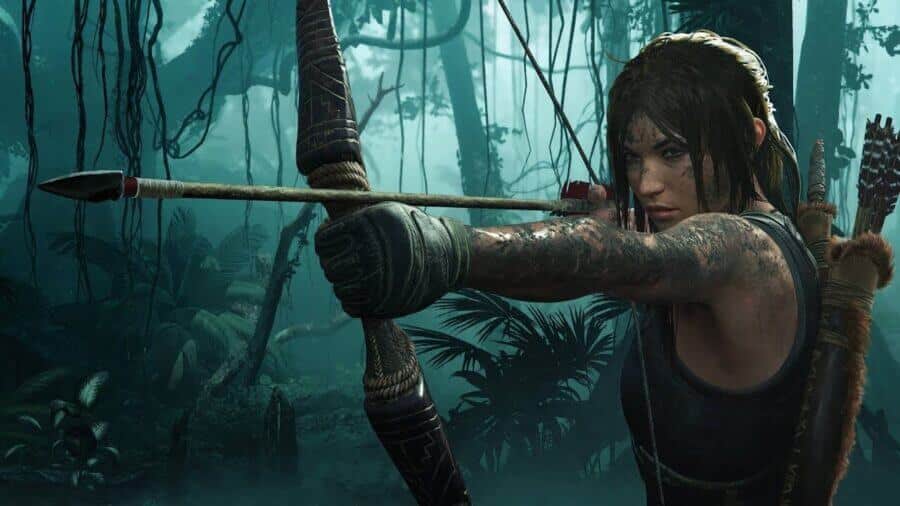 The iconic Lara Croft will once again go on adventures where she will be uncovering mysteries and raiding tombs. Legendary Entertainment is working with Netflix on a brand new Tomb Raider anime series written by The Witcher: Blood Origin writer Tasha Huo. DJ2, a company that specializes in films and TV series with animation, will also work on Netflix's Tomb Raider.
Predicted release date: TBA
---
Bioshock
Type: Film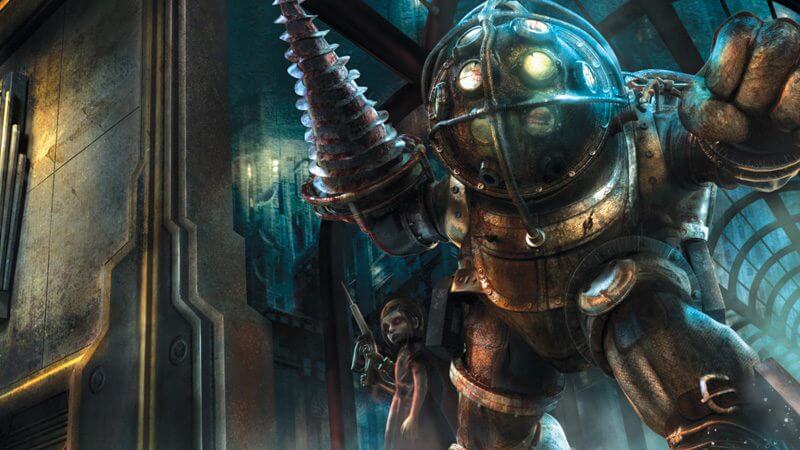 Partnering with 2K, Take-Two and Vertigo Entertainment, Netflix will be developing the beloved Bioshock franchise into a movie.
Details are extremely slim and it's not even clear which of the Bioshock games will be adapted (although the artwork provided suggests the first two).
---
Beyond Good and Evil
Type: Live-action film

A live-action adaptation of the popular Ubisoft game Beyond Good and Evil was announced by Netflix in July 2020. At that point in time, Netflix was looking for writers to pen the script. Netflix's Beyond Good and Evil will be helmed by Detective Pikachu director Rob Letterman. Jason Altman and Margaret Boykin are producing for Ubisoft Film & Television.
Sadly, since July 2020 there has been no new news regarding the project with the film perhaps suffering the same issues as the game does.
---
Sonic Prime
Type: Animated TV series
Sonic Prime is an upcoming Netflix 3D animated series based on the adventures of Sonic the Hedgehog. It is developed by Netflix with Wildbrain production company. Sonic Prime will be aimed at at kids around the age of 11, but also legacy Sonic fans.
As described by Variety: the 24-episode series features Sonic in an adventure where the fate of a strange new multiverse rests in his gloved hands — and also represents a "journey of self-discovery and redemption" for the speedy, blue spiny mammal.
Release date: 2022
---
Dragon's Lair
Type: Live-Action Feature Film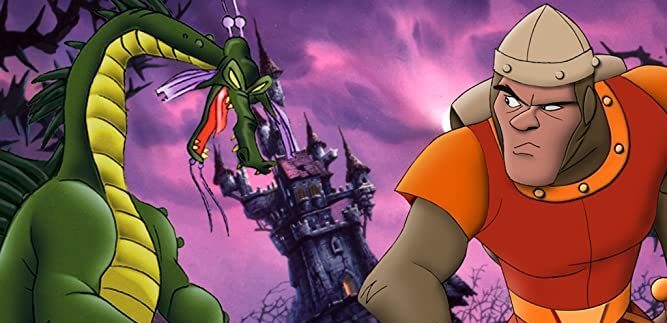 Ryan Reynolds was originally announced to be on board with this live-action feature film which was first announced back in March 2020.
The game itself is from the 1980s and is considered to be one of the retro greats. Don Bluth, Gary Goldman and Jon Pomeroy are also originally supposed to be producing.
Now fast forward nearly two years, there's been no development on the project or anything official so whether or not it's still in development is unknown.
An animated project was funded on Indiegogo with Don Bluth involved but that's yet to come to fruition either.
---
The Division
Type: Live-action film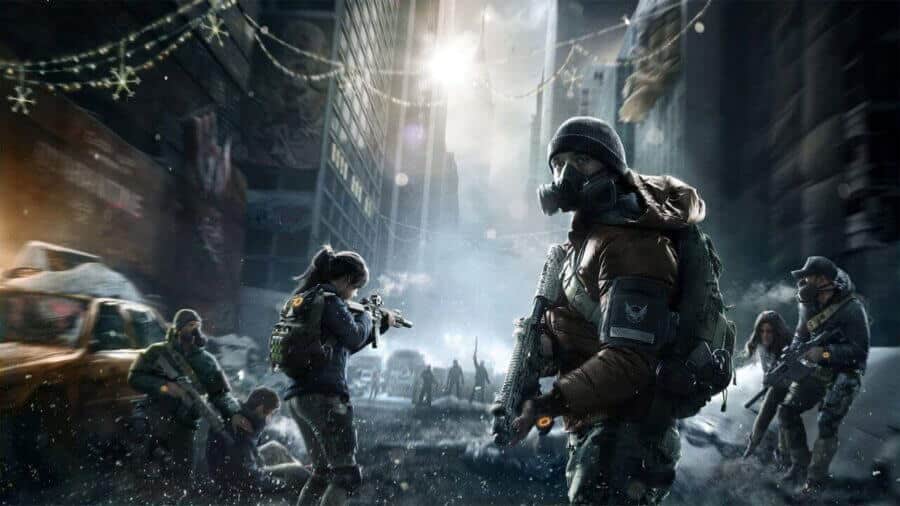 Another production based on Tom Clancy's works, The Division will arrive to Netflix in form of a feature film. Directed by Deadpool 2's David Leitch, The Division will star such Hollywood A-Listers as Jake Gyllenhaal and Jessica Chastain.
The Division will follow the same basic storyline as the video game it's based on: In the near future, a devastating virus is released upon the citizens of New York City on Black Friday. The virus, spread through paper money, kills millions within the city, and what little remains of society has descended into chaos. A highly trained group of operatives are tasked with going into New York City and saving any potential survivors.
Currently, there are no production dates on The Division, but if all goes well, production may begin in the coming months. We've got even more on this so read up on everything we know about The Division.
Predicted release date: 2022
---
Far Cry & Captain Laserhawk: A Blood Dragon Remix
Type: Anime Series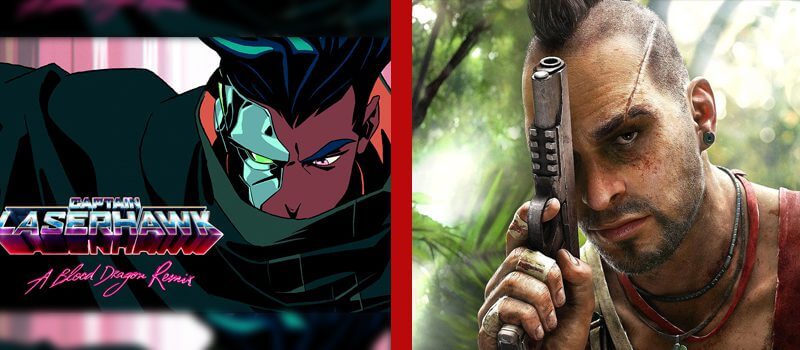 Coming to Netflix as part of the many titles from Ubisoft is an anime series based on the Far Cry series and what is technically a spin-off title too which will incorporate many Ubisoft licenses.
Captain Laserhawk: A Blood Dragon Remix is being produced by Adi Shankar and features "alter egos of Ubisoft characters in a highly referenced homage to the early '90s".
---
Pokemon
Type: Live-action & other projects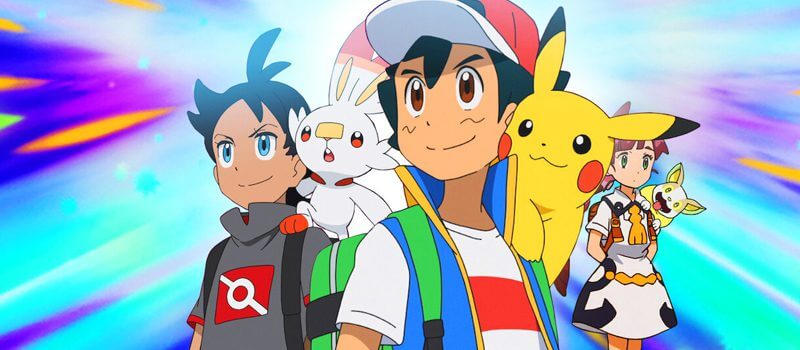 Netflix has been getting exclusive Pokemon content for some time now and that will continue with season 24 (but only in the United States) from September 2021.
In addition, the co-showrunner of Lucifer, Joe Henderson is also reportedly working on a live-action Pokemon TV series adaptation too.
Pokemon has been given a live adaptation before with Pokémon Detective Pikachu released back in 2019 which was distributed by Warner Brothers.
---
Horizon Zero Dawn
Type: Live-action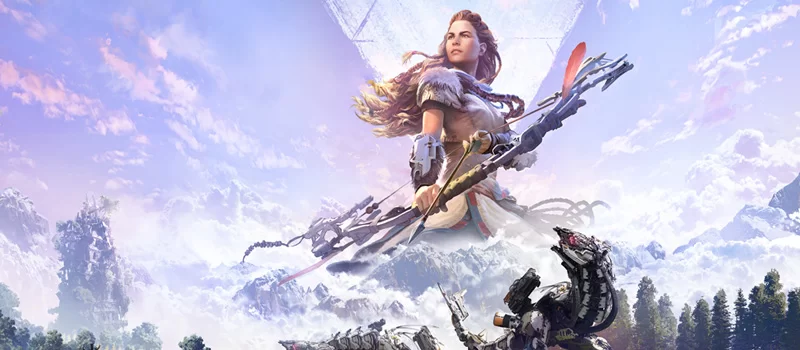 From Sony Interactive's Guerilla Games studio came the open-world adventure game Horizon Zero Dawn. Set in a tribal world, we follow Aloy as she discovers her destiny by going up against machines that resembled dinosaurs and other creatures.
A live-action series was reportedly in early development at Netflix as of May 2022.
---
Other Rumored Video Game Projects
A Zelda series was in development at Netflix once upon a time but Nintendo reportedly killed the project.
An Overwatch and Diablo project from Activision Blizzard have long been rumored but things have gone quiet.
A God of War series based on the franchise of the same name is rumored to be in development at Netflix but that's been since sold to Amazon Studios.
Devil May Cry – An animated series based on the popular fantasy franchise of the same name by Capcom has been announced in 2018, but sadly news about Netflix's Devil May Cry has been scarce ever since. Castlevania series creator Adi Shankar is set to develop Devil May Cry as well. In an interview with IGN, Shankar said that Devil May Cry "will join Castlevania in what we're now calling the bootleg multiverse".
A Final Fantasy series used to be listed here but upon further research, Netflix's involvement is not confirmed for any Final Fantasy XIV TV project from Sony and Hivemind.
As well as the adaptations for Splinter Cell and Cyberpunk listed above, there have been reports there could be live-action adaptations for them too.
---
Netflix isn't the only streamer getting in on video game IP.
Amazon Prime has been busy picking up video game licenses including most recently announcing that it would be the streaming service to create a TV series around Bethesda's Fallout series.
HBO also made a big stride last year with the announcement that The Last of Us would be getting the TV treatment.
That's all we have right now. Have we missed any upcoming Netflix adaptations? Let us know in the comments down below.