When Will Young & Hungry Season 5 & 6 be on Netflix?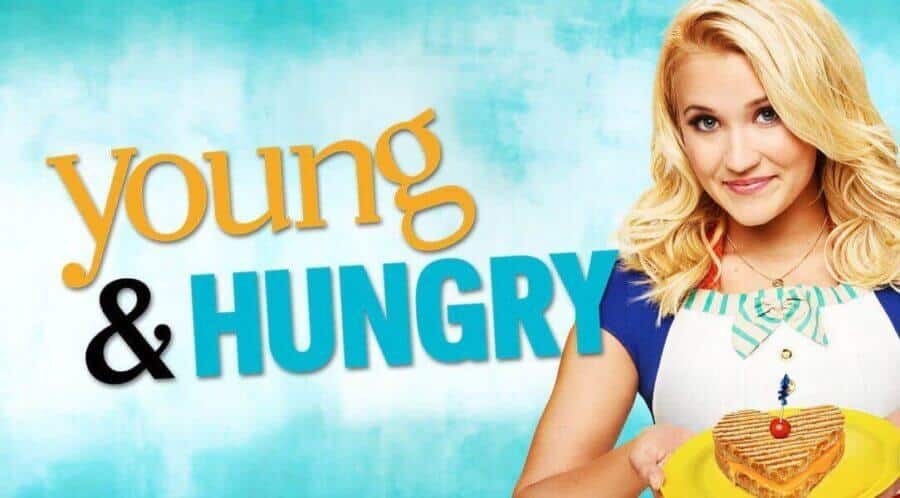 The first half of Young & Hungry season 5 has aired and is currently streaming on Netflix, leaving a lot of you wondering when season 6 will be on available. We have answers for you here, including release date and show info.
Article continues below
This Freeform show (formerly ABC Family) stars Emily Osment as a food blogger who goes to work for a young, rich tech entrepreneur as his personal chef. But things get tricky for the pair when their relationship goes beyond boss and employee.
What's Happening With The Show?
As fans of the show know, the series tends to be inconsistent with how many episodes it has in each season. Seasons 1, 3, and 4 contained 10 episodes while Season 2 contained 20 episodes.
Freeform was considering a Young & Hungry spinoff starring Ashley Tisdale and Aimee Carrero. They decided not to move ahead with the project, however,  and ordered more season 5 episodes of the show. That brings the total number of episodes for season 5 up to twenty. The first half of those episodes have aired and are currently streaming on Netflix.
The second half of season 5 will air in 2018.
When will we see season 6?
As of August 1, 2017 the series has not been cancelled or renewed. We can speculate this is a decision the network will make after seeing how well Part 2 of Season 5 does when it finally airs in 2018.
Are you a fan of the show? Let us know in the comments!